Eeeks! Last month it rained awards and I forgot to write about it here. My science book They Made What? They Found What? which shares stories of Indian inventions and discoveries, has won the Publishing Next Industry Awards 2021 for best book in children's category. The eighth edition of the annual Awards were announced last month. The Awards were presented in 10 categories.
The same week that this book won an award, it was also a finalist in the Auther Awards 2022 (See the glamourous award night photographs here).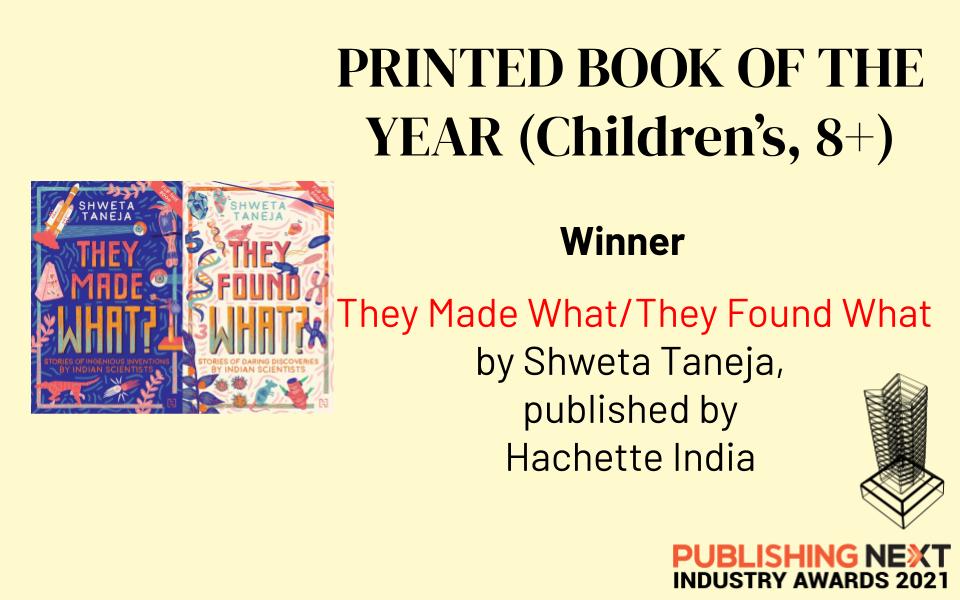 About the book
In 'They Made What?', kids meet India's brightest scientists and read all about their incredible, groundbreaking inventions in this first-of-its-kind book. Whereas, in 'They Found What', they are introduced to India's brightest scientists and read about their incredible, groundbreaking discoveries. It's a marvellous, fun to read, fact-filled science flipbook. Buy on Amazon.
About the award
Established in 2011, Publishing Next was conceived as a Goa-based conference where publishing professionals could come together and discuss threadbare the issues that they face at work, or in the industry they worked in. The Publishing Next Industry Awards were established in 2014, the only ones of their kind in India, were presented in 11 categories in 2020, and seek to reward innovation and leadership in the Indian book trade.