Very happy to announce that my book on Indian scientists, They Made What? They Found What? made it to the shortlist of AutHer Award 2022. It's in the children literature category.
The award was announced at a glamorous evening in Taj Palace in Delhi. It was amazing to attend an event physically and meet and hug people whose work I had read and admired.
Put faces to names, say hello to old faces from my earlier life as a journalist in Delhi. I'm a writer who needs her own space, but I also love the energy and spark that meeting other people gives me. So here's to physical events again!
I'd like to thank all the scientists who shared their stories with me and to all the fellow nominees at the #AutHerAwards function: Shabnam Minwalla (who won the award! congrats!), Paro Anand (such a hoot to be with!), Devika Rangachari, and Devika Cariappa (a fellow Bengalurean). Here's a quirky video I made of the award night. Photos below. Have a laugh folks!
Shweta presents a quirkly video of the award night.
If you can't see it, head to the Instagram post here and connect with me while there!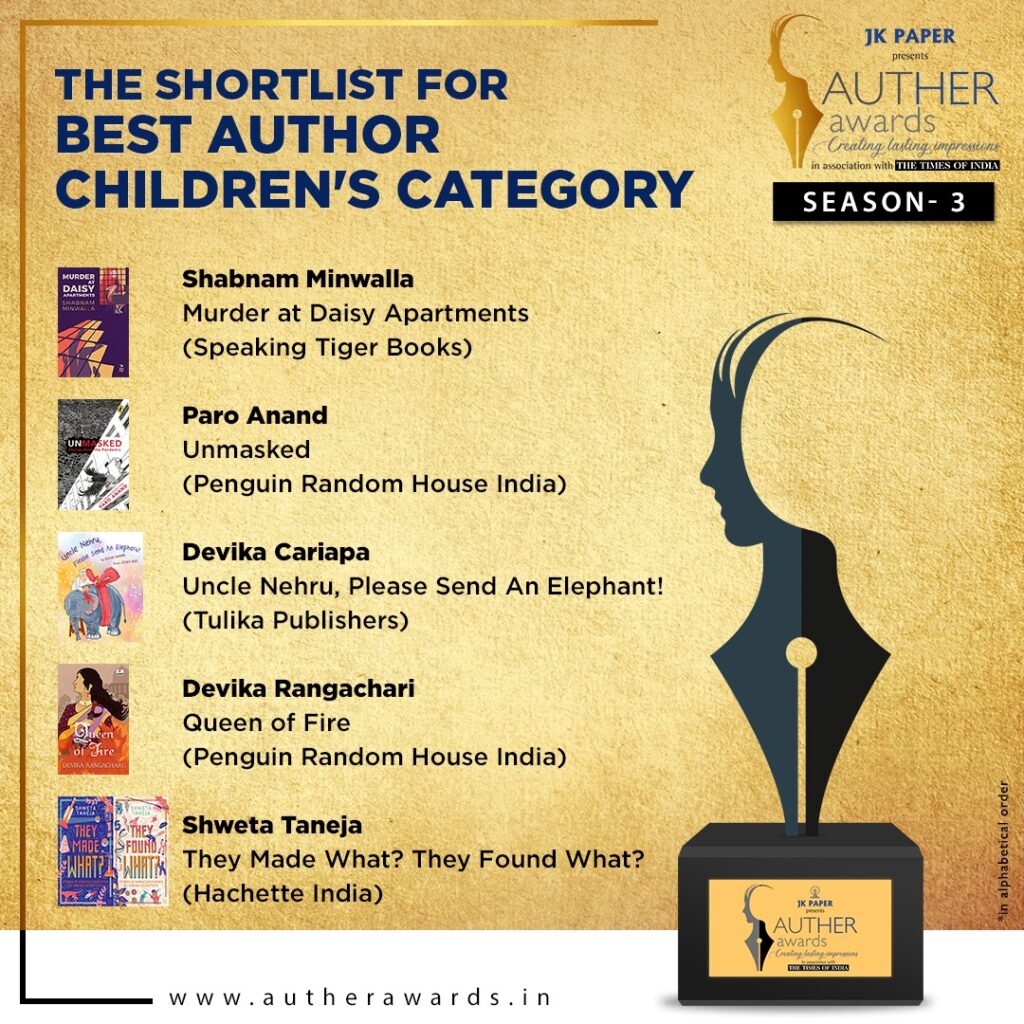 About the book
In 'They Made What?', kids meet India's brightest scientists and read all about their incredible, groundbreaking inventions in this first-of-its-kind book. Whereas, in 'They Found What', they are introduced to India's brightest scientists and read about their incredible, groundbreaking discoveries. It's a marvellous, fun to read, fact-filled science flipbook. Buy on Amazon.
About the award
The AutHer Awards – a joint venture between JK Paper and The Times of India – is a celebration of women authors who have added value and creativity to the literary space. The jury considered books by women published in India between December 2020 and November 2021.
The chairs for the AutHer Awards jury consisted of poet, author, and lyricist Prasoon Joshi (Fiction), author, columnist, and former Indian diplomat Rajiv Dogra (Non-Fiction), translator Arunava Sinha (Debut), and author and poet Jerry Pinto (Children's books).
Leaving you with some photos and media of the event (Scroll down)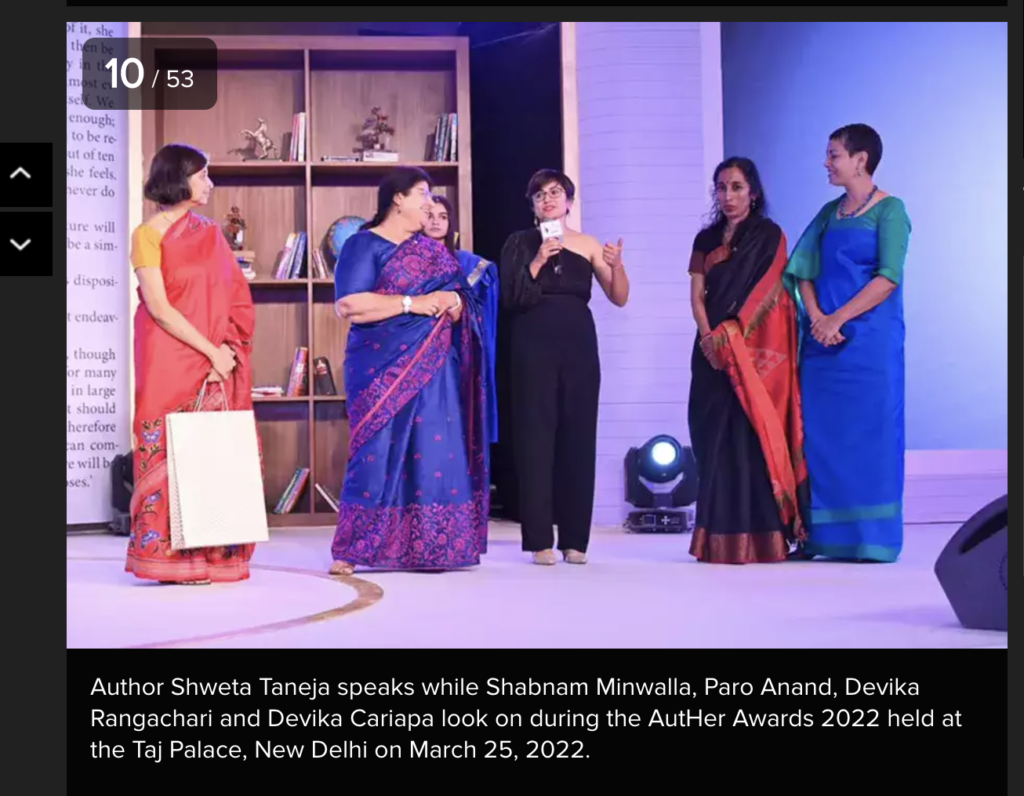 ---