Anantya Tantrist Mysteries is a bestselling urban fantasy series based in an Indian mytho-world. It's been called a feminist thriller and a hilarious rollercoaster ride into the supernatural underworld of Delhi. 
At the heart of the series is Anantya Tantrist, a sassy, expletive-spewing 23-year-old tantrik detective who roams the streets of Delhi solving supernatural crime. The intensive worldbuilding took Shweta more than a year of research into mythology and folklores in Asia. The series is represented by literary agent John Jarrold (UK) worldwide and WritersSide for India and published in India by HarperCollins.
Read an interview in Tehelka about Shweta's reason on writing a series with a female kickass character or read the story of how she managed to get graphic artist George Mathen to illustrate to illustrate the three awesome covers below.
---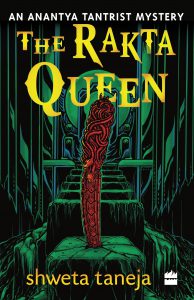 When a Kaula tantrik is brutally murdered by his chandaali slave, detective Anantya Tantrist is all that stands between Delhi and the forces of darkness. (Reviews) 
An author with an impressive imagination and terrific storytelling skills' – Ashwin Sanghi
---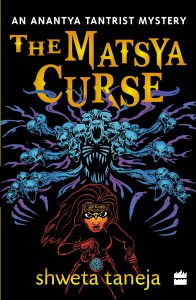 Tantrik detective Anantya Tantrist is back, smart-ass comments, dark mantras and all. This time, it's a fight for her city and her mind with the most formidable enemy she had met till now, a black tantrik from Banaras – Bhairava. (Reviews)
 'A remarkable tale.' – Anand Neelkanthan
---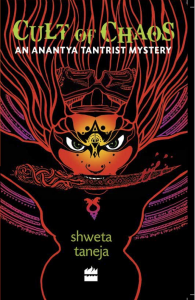 Little girls are being sacrificed in a tantrik ritual. A desperate daeva is trying to blackmail detective Anantya Tantrist. A three-headed giant cobra turns up in old Delhi. The White and Red tantriks are facing off, and there is one or more Black tantrik brewing some dangerous shakti. As Anantya struggles to stop the madness, the supernatural underworld – peopled with creatures humanoid, barely  human and inhuman – comes alive in all its bloody, gory glory.
Anantya's first adventure is a heady cocktail of violence, tantrik magic, Delhi and darkness. (Reviews)
'Anantya Tantrist is racy, rousing, rambunctious and rakshas-ful. Read immediately.' –  Samit Basu

---