The first urban fantasy to come out of India, this bestselling novel is the first in Anantya Tantrist Mysteries and features a female tantrik detective who solves supernatural crime In Delhi.
It was listed in top ten in Asian Age, Oxford Bookstore, WH Smith Bookstores and Bahrisons Bookstores.
---
BLURB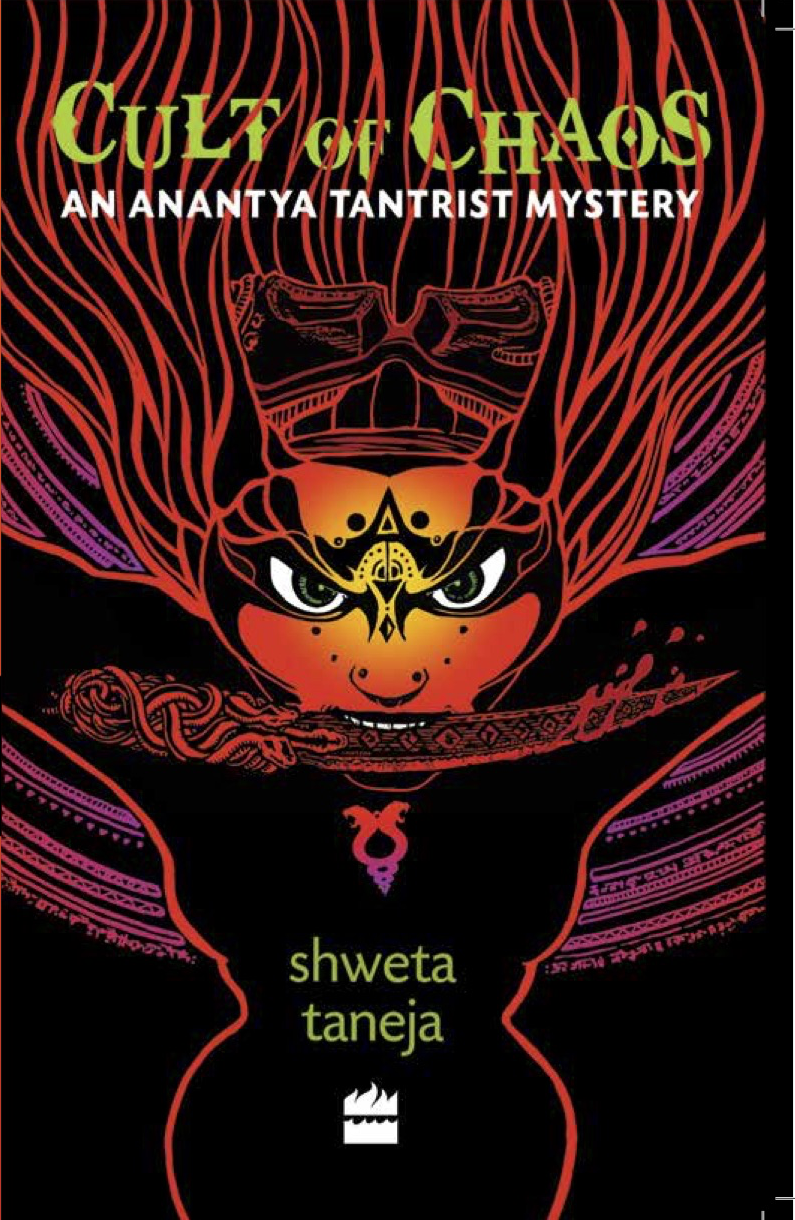 The tantriks are now overground. They have their own council, police and justice systems. The Kaula Ashram of the white tantriks have emerged as the most powerful; their men are recognized tantriks, women intimate collaborators.
Then there is Anantya Tantrik, who has rejected the Kaula path. She is powerful and lives life by her own strict moral code. Who needs offical seals anyway? When the world goes to hell in a handcart, badges and honours aren't going to save the day. Incidentally, hell and chaos is exactly where the world is headed.
In Delhi, little girls are being sacrificed in a tantrik ritual. A desperate daeva is trying to blackmail Anantya. Someone is trying to call up the God of Chaos. A three-headed giant cobra turns up in old Delhi. The White and Red tantriks are facing off, and there is one or more Black tantric brewing some dangerous shakti. As Anantya struggles to stop the madness, the supernatural underworld – peopled with creatures humanoid, barely human and inhuman – comes alive in all its bloody, gory glory.
---
Authors Reviews
'Cult of Chaos is racy, rousing, rambunctious and rakshas-ful. Read immediately.' – Samit Basu
'An author with an impressive imagination and terrific storytelling skills' – Ashwin Sanghi
'Cult Of Chaos is a chick-lit take on the horrors of the megacity.' – Zac O'Yeah
---
Read Excerpts
---
Interviews around the book
---
Book Reviews
'Anantya is one fiesty character.' – Femina
'Cult Of Chaos is a chick-lit take on the horrors of the megacity.' – Mint
'Cult of Chaos promises to be a crime-busting story unlike any other.' – Asian Age
'The terrible, scary and horrific side of society is explored…' –Economic Times (Panache)
'Taneja sure knows how to get the readers hooked and hang in anticipation..' – Mail TodayAnantya Tantrist is the new gumshoe in town' – The Hindu
'Her protagonist is so well developed that she can have Twitter discussions with her.' – The New Indian Express
"The launch of Shweta Taneja's Cult of Chaos was just as unique as the genre she has explored in her book." – The Hindu
"… the country's first tantrik detective novel, which also talks about the key issue of women's safety." – Business Standard
'…engages and piques your interest at every level…' – Deccan Chronicle
'Edgy thriller' – Mid-Day
Visually yours
A few good memories about the book, its coverage and launches.