Bangalore dosa map? Now that's called craziness. As I write this, I giggle. A friend recently asked me why do people in Bangalore make early morning plans for dosa rather than evening plans for a drink. It's true. If you've been in Bangalore long enough, or have turned to become one with the city like I have, well, you do talk dosa and breakfasts.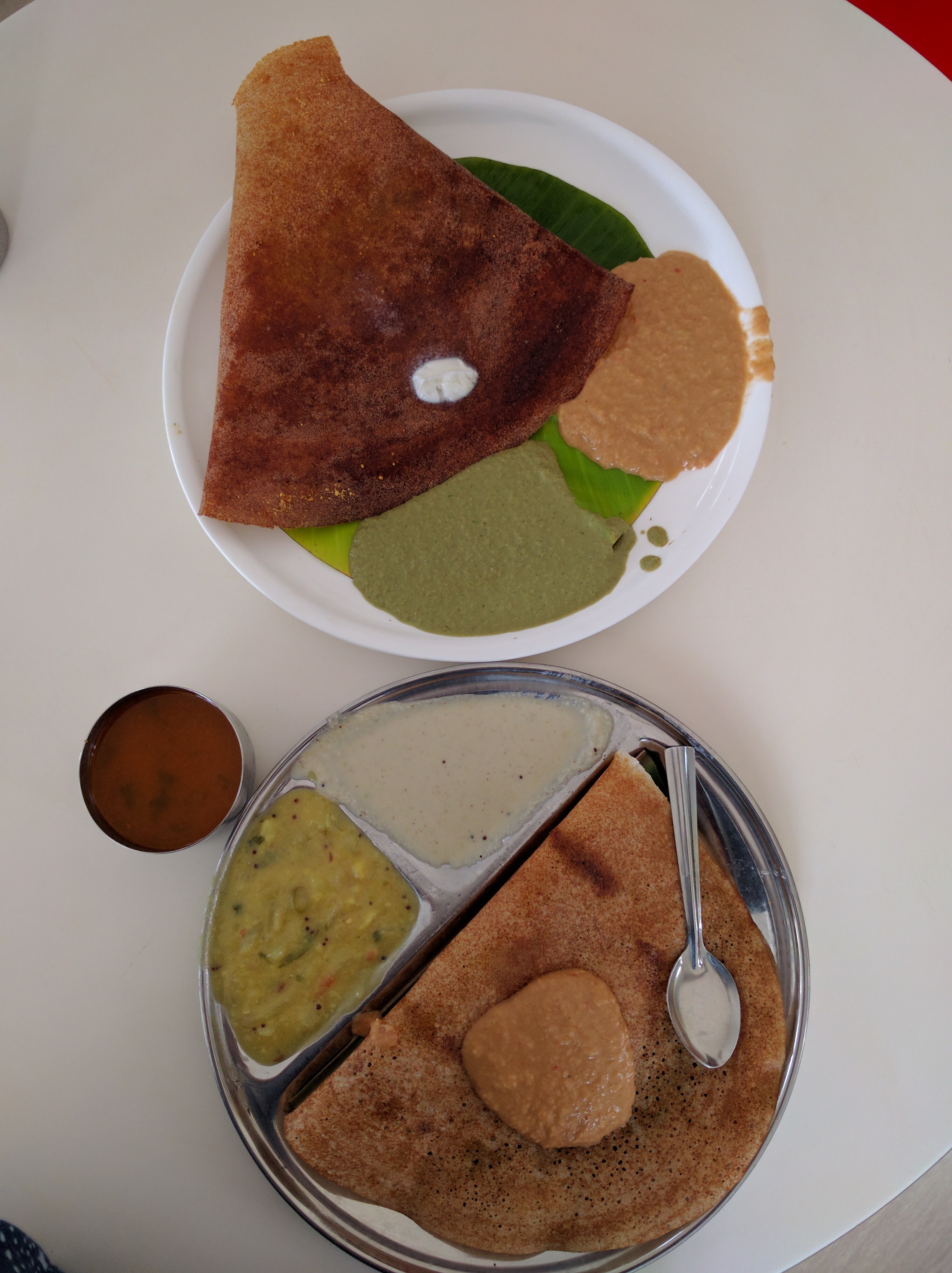 My husband, Ashwani, who is absolutely crazy about dosas have always thought about making an ultimate map of all the dosa places that come in our favourite haunts. Which is why when we came across this map, made by a friend of a friend, Niranj, we were absolutely thrilled. It lists down all places where you can have a scrumptious dosa. Know of some they've missed? Add them in. So if you're in Bangalore, explore these spots. For others, come over, we'll take you there! For there's nothing better than that sumptuous, delectable thing we call dosa (or dosai, dosha, doshai, dhosa, anything. What's in a name till oodles of ghee is added on top of it?)
Note: The above dosa image is not from Bangalore. We rarely take dosa pictures, for obvious reasons. This was in a small darshini somewhere in Andhra Pradesh. I can give you the town's place, but only if you comment below and ask me!