Whether it's finding a sports partner or places to play, your phone has it covered with smart sports apps. During college, Gururaj Upadhya was a badminton champion. But once he started working, he left sports behind. "After 10 years of work, I wanted to pursue badminton again," says the 37-year-old chartered accountant from Bengaluru. Expensive club memberships would have been a waste, given that he was travelling a lot. This is when he came across Playo, an app that connects people who play sports. He not only found sports mates but also badminton courts he could book at an hourly rate. Upadhya now plays four times a week, hosts badminton matches and runs a 70-people badminton group within the app.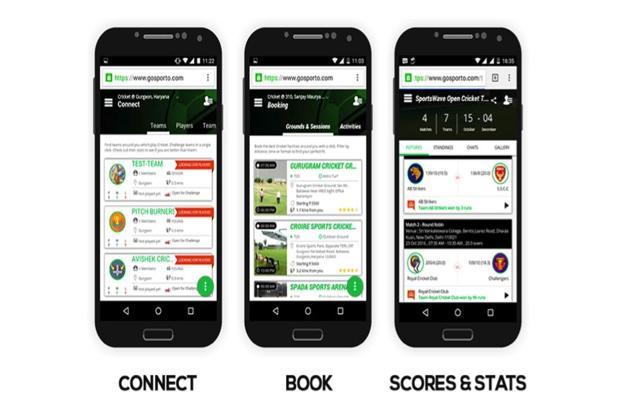 If, like Upadhya, you want to follow your passion for sports, here are some apps that can help you find a place and/or a partner.
Spyn
Missing a social space to talk about sports? Head to Spyn. "You can ask questions to a specific sports community, tag a post with a specific sport, geographically search players, coaches, clubs and message them," says Nayan Karnavat, the Navi Mumbai-based co-founder of Spyn. He decided to work on this app when he couldn't find a partner to play squash with. The app currently works for Mumbai and Bengaluru.
Free on Android; iOS app launches soon; Spyn.co
GoSporto
GoSporto helps find a sports facility, an activity to participate in, another player, and even a team that's open to new players. The app lists 2,503 players and 23 teams in sports such as cricket, fencing and volleyball. "We keep the scores and stats of every match that is played through us," says Gurugram-based Nikhil Jha, co-founder of goSporto. For now, real-time booking is only available in the Delhi-National Capital Region.
Free on Web; app on Android for smartwatches launching soon; Gosporto.com
Oyeplay
OyePlay makes it easy to find and book a badminton court or a swimming-pool class. You can discover playgrounds, training centres, tournaments, adventure sports, even coaches. "The platform is perfect for tournament organizers as we have a very good database of players and they may end up participating in the tournament," says Hitesh Jain, chief executive officer, OyePlay. The app covers 600 venues in four cities—Bengaluru, Hyderabad, Chennai and Pune.
Free on Android; iOS release coming soon; Oyeplay.com

---
Read the complete article on livemint.com