Welcome! Dear Penpal is a fortnightly newsletter by me, Shweta Taneja, to support you in your creative journey with tips, opportunities, insights and inspirations. Subscribe or read the archives here.
---
Dear Penpal,
It's been a tough month for all of us. For me too.
I heard the news that all my family, six of them, in Delhi were covid-19 positive. I wanted to go to them, help out with food, logistics, hugs, anything really. However, covid-19 is such a creature that it builds walls around all of us, closing us down in worrisome loneliness.
The same week, my spouse also tested positive. Now I was a caregiver, saving up millions of advice and emergency contacts from the online world. I was heartbroken, suffocating, panicked, and unwell too. I vented online, vented to friends, worried and perhaps added to the chaos.
Then I called up my mother
My mother, who was going through the infectious disease, dealing with breathlessness and extreme body pain. I called her instinctively as I always call her when I'm stressed and need assurance. You know what she said?
"So what?" she said. Her voice was weak, but her spirit, oh her spirit vibrated with power. "Now that we have it, we will see how it goes," she said. "Whatever will happen, will happen. You worrying for it won't change a thing."
She was suffering physically as she said it, and I knew she was suffering, but the sheer mental strength of her approach to her body's suffering, brought me out of my piteous wallowing.
Why do we always think of the worse given a stress situation? And cloak this thinking, this panicking and worrying as being realistic? And this is not limited to reality. It's a habit. It's a habit that I've decided to consciously break out by starting this newsletter.
My mother gave me strength in that five-minute phone call. I decided not to ponder on the worse. I consciously, with a lot of effort, to take the most positive, most hopeful route in the logical turn of events in my head.
That all of us will come out of it in a few months.
That it would be all okay.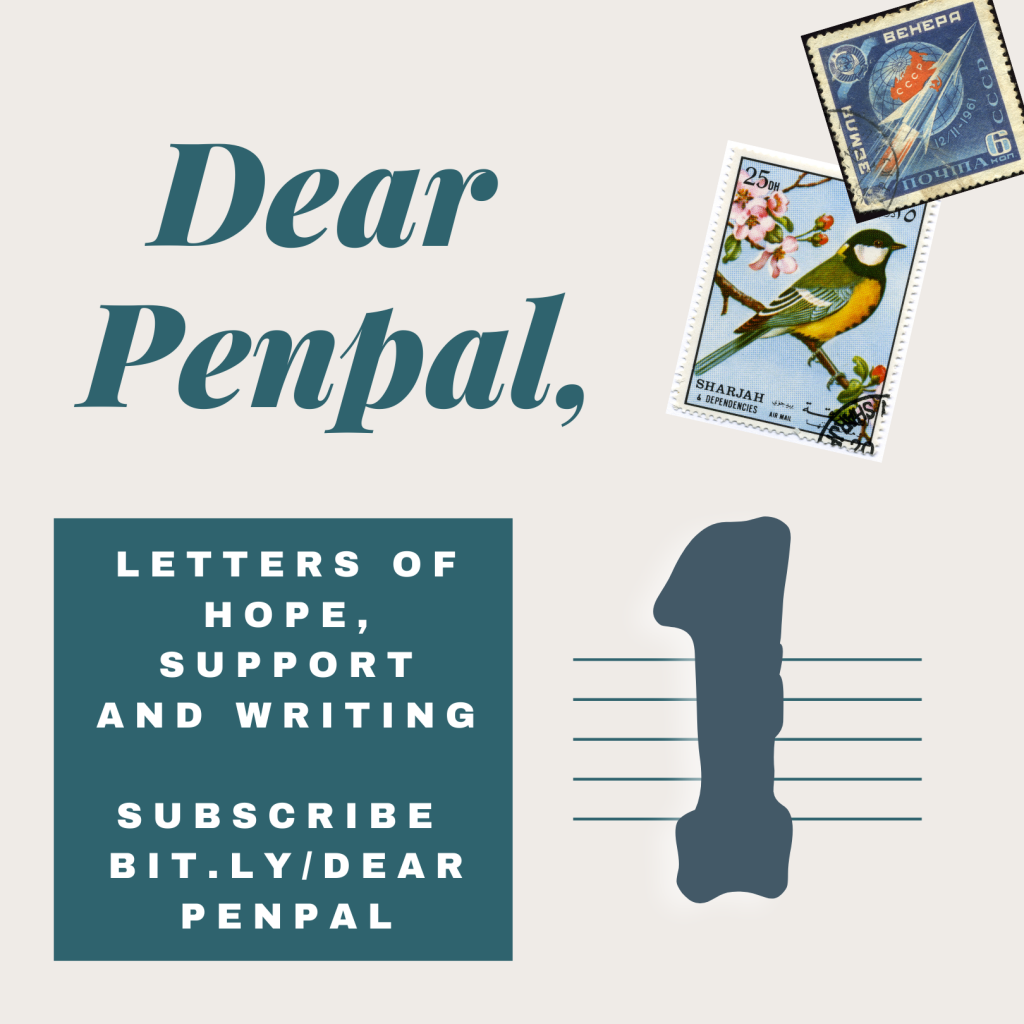 A newsletter of hope when everything is dark?
I decided to channel my frustration, my sadness into writing these letters to you.
Use the medium I love – of writing – to tell you about what I'm going through. Use these letters, as a process of collective, creative healing, for you and me both.
This is about encouraging you to make the best of your life and ambitions, as a creative person, a writer or a reader or a prodigy whose time hasn't come. We are all together, struggling, and I want to struggle and hope and cope with you.
These letters are about optimism and delight in living our lives. About not allowing our fears to become definitions of who we are. I'll use all my emotions and skills to fill these letters with stories that make you and me feel good.
I'll talk about the art of writing, things that inspire me, of living life to the fullest and capturing these moments through my art. And I hope to encourage you to do the same.
I'll be there for you all, my dear readers, through your ups and downs. We will together become our best, most joyous creative selves.
For we all need that little optimism when we're low. And we all need – more and more – those friends who can listen without scrolling us into a void.
I've committed to you, fortnightly on alternate Sundays, and I'm hoping to keep that up. If you don't get a letter from me (for I'm known to break promises), you're most welcome to write to me and demand one. I would try to not miss one, though!
Award-winning author of science and fiction