I'll be giving a talk on Indian comics at the Cartoon Museum in London later this week. This post is about how it happened. It's a good story, do read it!
Early in May I attended a workshop on British comics, full of comic scholars in London, led by the marvellous Paul Williams from Exeter University. There I was, in bustling, sunshine-y London, closed off in a small room with twenty scholars, who had brought along old comics from the 40s, 50s, 60s, 80s – all decades really. We discussed on visual imagery in war comics, what British identity means, and many other important things. And I didn't miss the outdoors, which says something about the comics, the activity and knowledge that these fabulous scholars presented there. But I digress. What happened in lunchtime is what led to the talk.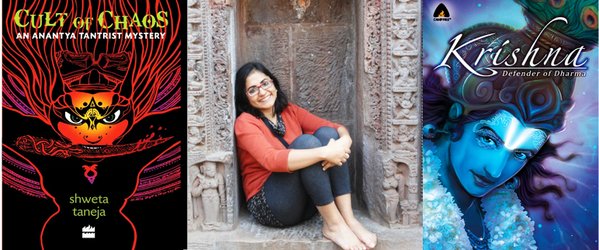 We munched on fried fish, aalo pakoras (you read it right), spring rolls and quinua salad in the pub while talking comics and then headed back to the Cartoon Museum, which is where this workshop was happening. It was a 10 minute walk. While walking back, I happened to accompany Anita O'Brien, the curator at Cartoon Museum and then of course it being comics, I started yapping about my love of comics and how there are so many talented artists doing fantastic things in India and how she should do something about it here in London. She told me she'd commissioned the World War I graphic novel with Campfire. I told her the artist, Lalit Sharma, was a good friend. We found out we knew more than a couple of other artists from the industry.
'You should do something more on Indian comics here!' I cried, my head buzzing with ideas.
'Why don't you do it?' she asked, calmly.
'Me? Do what?'
'Talk about Indian comics,' she said.
'Oh,' I said, rather eloquently.
And that's how it happened. Before I knew it, I'd asked Jason Quinn to ask me the right questions in this talk, who was sweet enough to agree. We will talk about comics coming out from India, some of which we love, some which we don't, swap tales, talk about my work and his and anything else we feel like really. We have the stage after all.
If you happen to be in London and would like to join in the joy ride, come over. It's a free event and you'll get to hear stories about comics. What can go wrong with that? All you need to do is register yourself by sending a tiny email to the Cartoon Museum at shop@cartoonmuseum.org to reserve a seat. It can be a sentence long, really. I don't think they have a word limit to it.
Finally, the moral of the tale (for there's always a moral): Always walk back from the pub and always yap about the things you love. 🙂
Hope to see you there!