All of 2020, my publishing plans, as with all writers, went haywire. Even though our world continues to be up and down and all the rollercoaster in between, I'm happy to say that I have had five cool things in latest releases out with different publishers in the last few months.
What I love about the collection of my recent releases is that there is NOTHING in common between any of them (except for the plant in the pink pot). They're writings about all kinds of things, released in all kinds of geographies and meant for all kinds of people. I love #diversity in writing and even though it's hard (it's so much better to put you in a nice, pretty box, if you're a romance writer or a science writer or a science fiction writer or write for adults or kids or young people or animals!) and confusing to algorithms online, I'm gleed and proud and thrilled!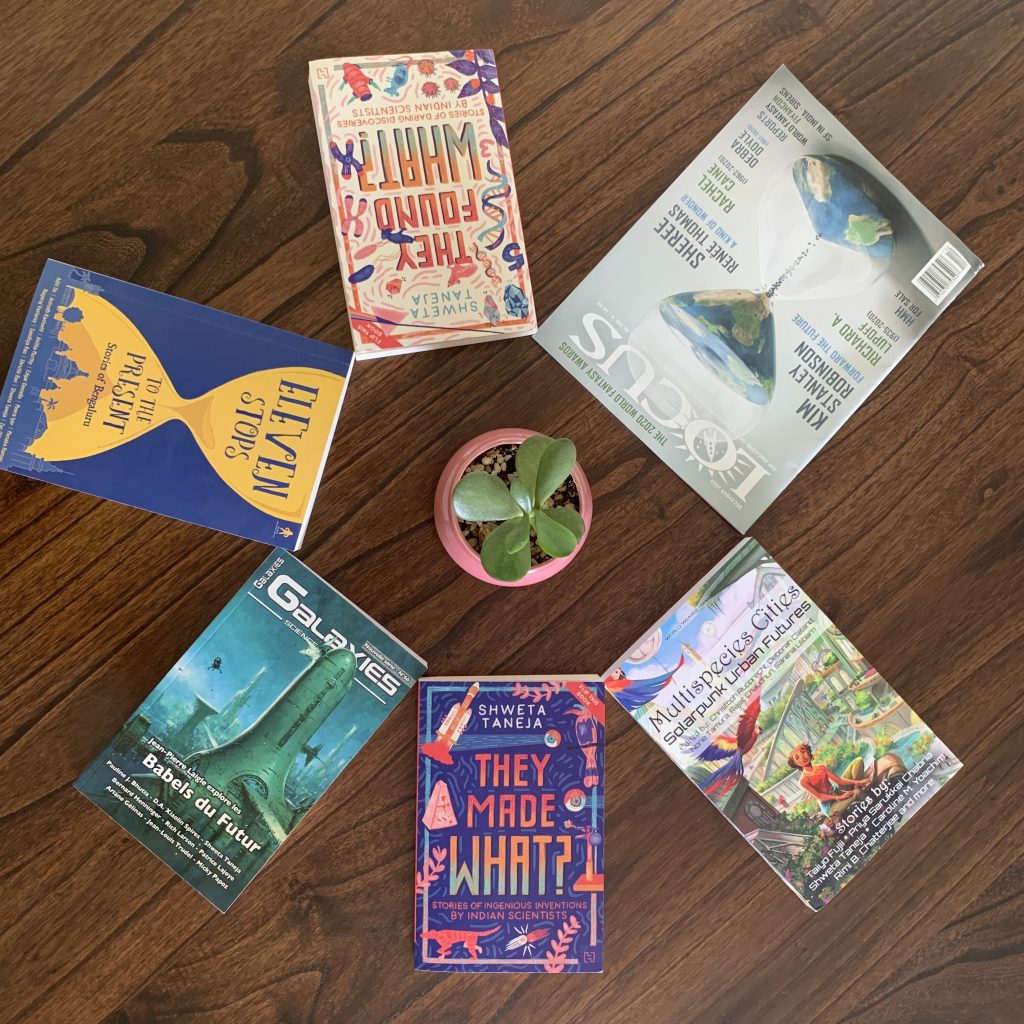 Drumroll, my latest releases:

What kind of a writer are you?
A linear, single genre one, easily defined and categorized by bots or a vague, flipflop one who scribbles everything and anything? Tell me in comments below.