I am a fantasy author, graphic novelist and journalist based in India.  I've written seven books and two hundred articles in a career spanning fourteen years and I continue to write. I'm a Charles Wallace India Fellow (2016) and was shortlisted for Best Writer Award in ComicCon India for The Skull Rosary (2013).
My books include the bestselling series Anantya Tantrist mysteries (HarperCollins), Ghost Hunters of Kurseong (Hachette), and Krishna Defender of Dharma (Campfire). The latter is included in the CBSE Must-read list for schools, is sold internationally and has been reprinted many times. The latest How to Steal a Ghost @ Manipal (Juggernaut Books) is in the bestselling category online. Check out my Wikipedia for more on me.
Upcoming novels
Matsya

Curse

, an Anantya Tantrist mystery (YA-adults, HarperCollins India,  2017)
Chandaali Chowk, an Anantya Tantrist mystery (YA-adults, HarperCollins India, 2018)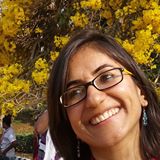 When I'm not creating stories, I write articles and columns for Livemint, Huffington Post, Scroll.in and Discover India. I am also a communication advisor and help out NGOs and startups with setting up their social media and communication plans. Currently I'm on the advisory boards of Kalaage and Buzz India. For more on the projects I do, check LinkedIn.
In this website, I collect stories from life and other places.
• Witchery of writing is brimming with secrets of penning down books with expert guest posts and interviews of awesome authors I've collected over the years. Learn the skill of writing in this section!
• Tall Tales is a project where I retell myths and folklores I've heard during my travels which are used in my columns in Discover India.
• Get Inspired has great social causes you can donate to or online/offline things you can get inspired by. Expect posts from life, the universe and the unexpected.
• See What I'm upto or read what the media is saying about my books.
[wdi_feed id="1″]