Everything to do with a woman's breasts is taboo in our society, even though most of us have drunk milk from our mother's breasts for the first year of our lives. The word 'breast' itself is a bleep on Indian television and cleavage mostly is blurred.
I had attended a theatre workshop some years back, women only, where the lady conducting it asked all of us to hide our body part which represented the word 'shame'. All of us, Indian, speaking different languages, put hands across our breasts.
Like with all things, the ones that are most shameful or taboo are also the most attractive, desired in pornography, in Bollywood films and giggle-worthy MMSes in our Parliament. Breasts have become a complex symbol that combines both our sexuality and shame, something that we desire highly (both men and women) and at the same time are shamed by.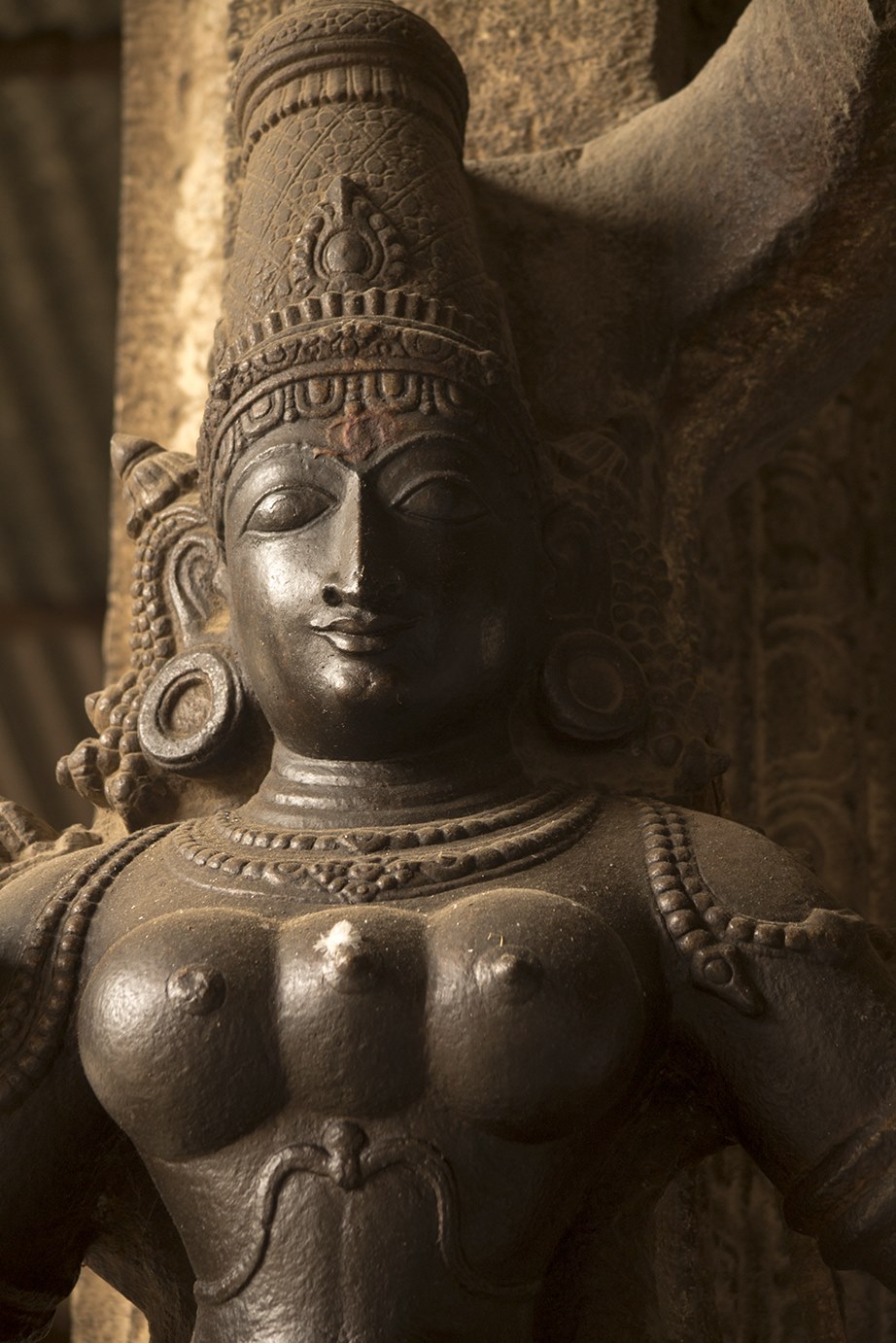 This brings us to the first story I have for you, a hair-raising story of shaming breasts that I read thanks to an artist who shared something recently on Facebook. It's the story of Nangeli, a dalit woman who lived in early 19th century in Cherthala. And unlike the stories I retell, this one is based in history and not myth, or in oral history as is the case with most past things one hears. In 19th century, the kings of Travancore had a breast tax on dalit women, called mulakkaram, which was to be paid by dalit women so that they could cover their breasts. The bigger the size of their breasts, the more the tax was to cover them up. Upper caste women could cover their bodies, without needing to pay any money to the state.
Nangeli, a poor dalit woman refused to pay the tax. The historical legend goes that when the tax collector chased her, came to her house, and demanded that she pay the tax for the privilege of covering her breasts, she cut off both her breasts and presented them to the collector on a plantain leaf. The collector fled in fear, while Nangeli bled to death at her doorstep. Her husband, torn with grief, jumped into her funeral pyre, becoming a male sati (the first recorded instance of a man committing sati, according to a scholar). The tax was put to an end a few years later and the land where she lived came to be known as mulachiparambu, the land where the woman of breasts lived (The name of the area has changed now).
In Cilappathikaram, a fascinating, beautifully written Tamil epic I studied during my Masters, Kannagi, the chaste wife is heartbroken when she finds out that her husband Kovalan is having an affair with a courtesan Matavi. Before this household issue can be resolved, Kovalan who needs money to feed Matavi's increasing demands, tries to sell his wife's diamond-studded anklet. He is caught by the Madhurai king's soldiers, who accuse him of stealing the queen's anklet and execute him. The widowed Kannagi is furious. She storms the Madhurai king's court and cuts off one of her breasts, flinging it at the kingdom of Madhurai as a curse. The whole kingdom goes up in flames and self-destructs. Kannagi's breast in the epic becomes a symbol of both her unfulfilled sexuality and her chastity in her marriage.
Cutting off breasts is a strong act of defiance against the society. For Nangeli, it was a form of protest which took her life. For Kannagi, it's an act of anger which destroys a kingdom. In recent history, in one of the most shameful acts of violence in our country, during Partition, men of either side chopped off women's breasts and other body parts, striping them naked and leaving them bleeding. This, like rape, was a punishment from one state to another, one nation to another, one religion to another. By destroying women's bodies, they wanted to avenge their own selves, states and religions.
Another tale from Tamil Nadu is of the three-breasted princess, daughter of Pandyan King Malayadhawaja. The king, who is a devotee of Shiva, but childless, gets blessed with a three-year old girl child after years of penance. The child, named Ayonija, or the one not born out of the womb, shocks the royal family for she has three breasts instead of two. When the king, thinking he's cursed with a monster, pleads with Shiva, he responds that the girl should be brought up like a man and when she gets married, her third breast will disappear. Meenakshi, grows up to be a fabulously pretty woman despite this 'defect'. When she meets Shiva, and falls in love with him, her third breast disappears and she rules the kingdom for many years justly. Now she is worshipped as Meenakshi of the famed Meenakshi temple in Tamil Nadu. Here again, as goes in stories, her breasts represent fertility. More breasts, even though monstrous according to the society (which tends to look at things quite visually), represent the fertile power of the goddess.  When the goddess marries, adopting a socially approved institution, her third breast drops off and she is 'normalized'.
Know some most breast stories from our legends, myths and histories? Do share them in the comments below.
---
PS: In the story of Nangeli, I didn't talk about the other taxes that dalit women had to pay for covering their other body parts in the kingdom of Travancore, for this was a blog about breasts only.
Also published at SwarajyaMag.com
(Image source)