The occult quiz is back by popular demand! This time, it's the kind people at The Beehive who've owned up everything tantrism and will be hosting it at The Humming Tree, probably the coolest place in the city to hang out at. We will talk about Cult of Chaos, do an occult quiz (with prizes), a documentary on witch hunting in India and finally, the thing I'm most looking forward to: Everyone who comes there, the audience, the barman, the friends and family, will all sit in a circle and tell a real life story they've heard about paranormal, supernatural and tantrism.
VENUE: The Humming Tree, Indiranagar, Bangalore
DATE: 26 April, 2015
TIME: 4-8pm
So come, listen to occult stories! It's going to be fun. Here's the fabulous invite made by Aakanksha.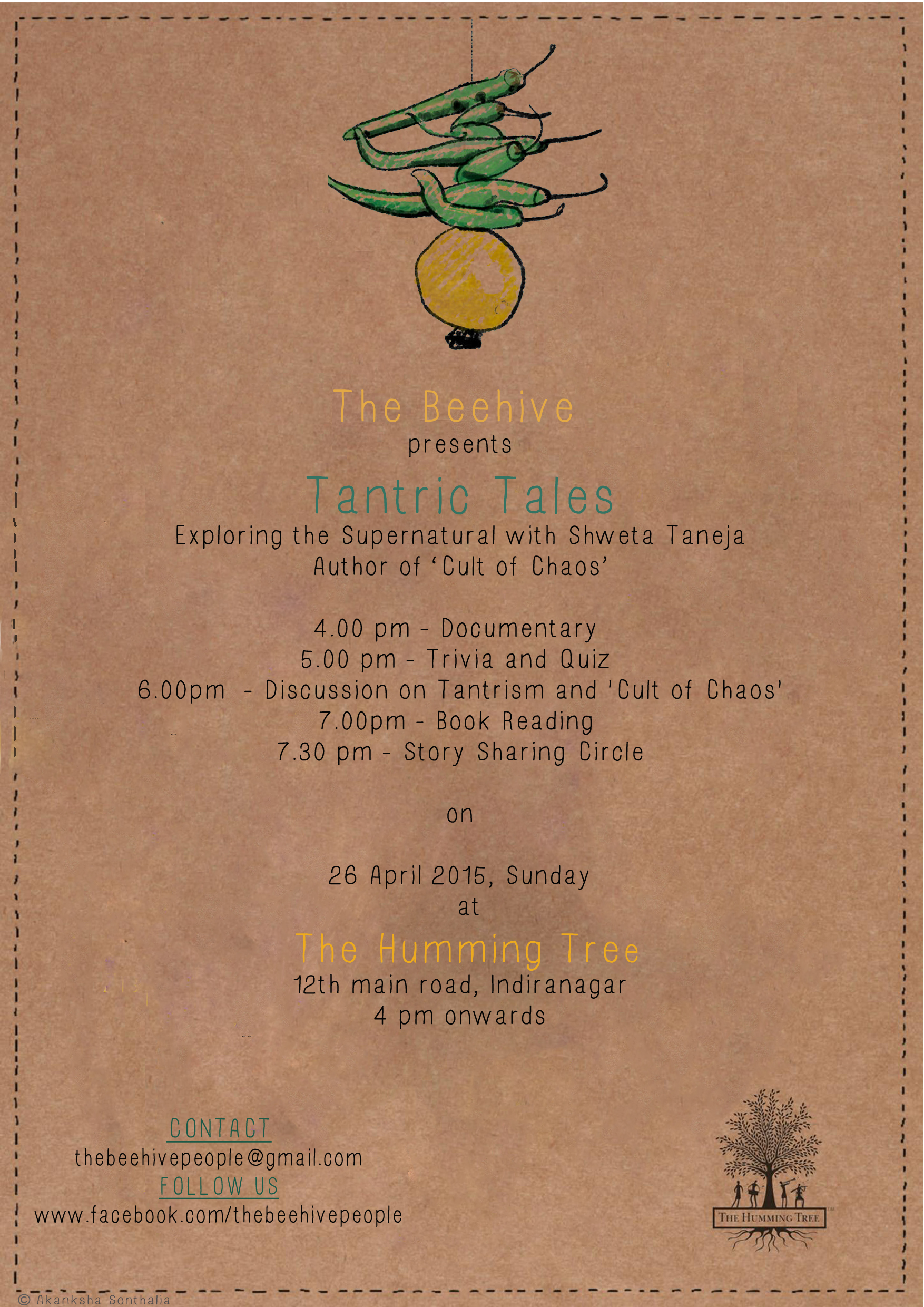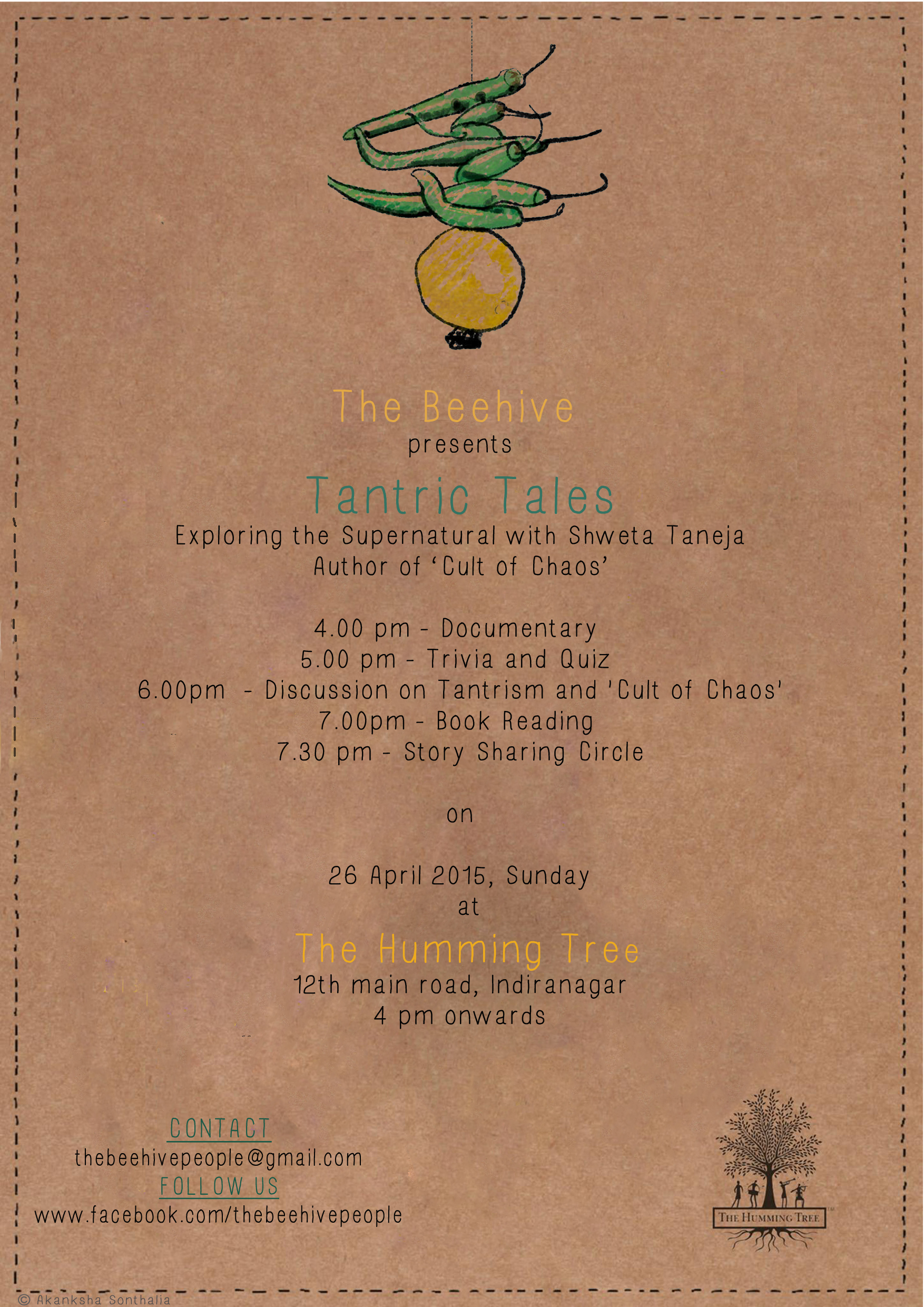 ==============
presents
TANTRIC TALES
Exploring the supernatural with Shweta Taneja
author of 'Cult of Chaos'
In this session of The Beehive, we will explore some secrets of dark magic, tantrism and cults that exist at the fringes of our society with a documentary on witch hunting, a quiz and trivia session and a discussion on tantrism with author Shweta Taneja whose new book, Cult of Chaos has been published by Harper Collins India.
4.00 pm – Documentary
5.00 pm – Trivia and Quiz
6.00 pm – Discussion on Tantrism and Cult of Chaos by Shweta Taneja
6.30 pm – Book Reading by Shweta Taneja
7.00 pm – Story Sharing Circle
We invite all of you to be a part of this and share with us your own personal experiences or stories that you've heard from your mother about what happened to your aunt's daughter's brother-in law when he was travelling through the Western Ghats on a full moon night.. or the one about the neighbour who took a swim in the village pond and was possessed by the spirits living in the old peepal tree, where she hung her clothes. The best story will get a signed copy by the author!
———————————————
VENUE : THE HUMMING TREE
———————————————The Humming Tree is a concept Live Music and Arts Venue (operating as a bar/café as well) opened in June, 2013 and located in Bangalore, India.———————————————
ORGANISERS : THE BEEHIVE
———————————————
The Beehive is a participatory gathering of all the wonderful pool of talents, dreams, hopes, skills and innovations. We all share, we all learn, we all love. Every month, 'The Beehive', at The Humming Tree brings something new.
See you all there this Sunday!