There's something about some roads that change you as you walk through them, almost like they are portals to other worlds. A friend and I had been planning to create a heritage walk app and decided to explore Shivajinagar, Bengaluru, one Sunday afternoon for research.
After a satisfying ghee-filled masala dosa and coffee, we reached Shivajinagar and tumbled out on the Mariamman Temple circle. Afternoon was brisk business at the circle. Vendors called out, their carts loaded with flowers, bangles, footwear, cosmetics, and rusk. Bikes, cows and people wove around each other.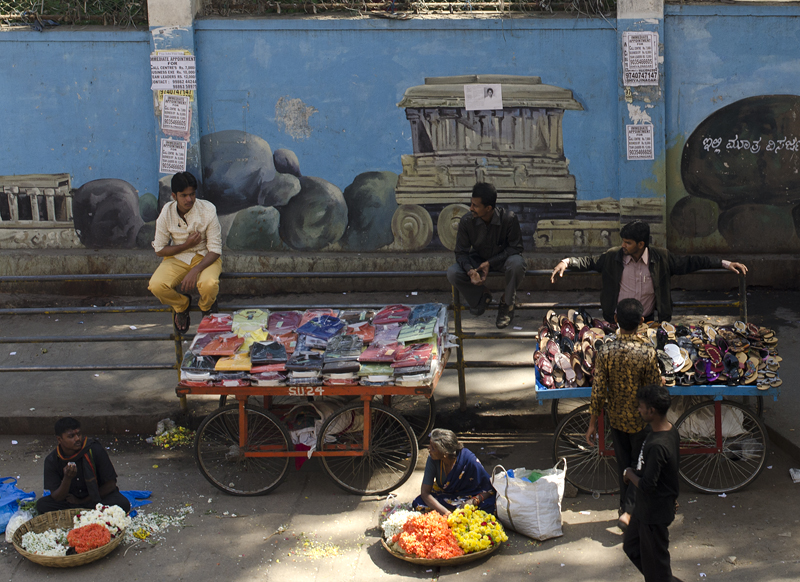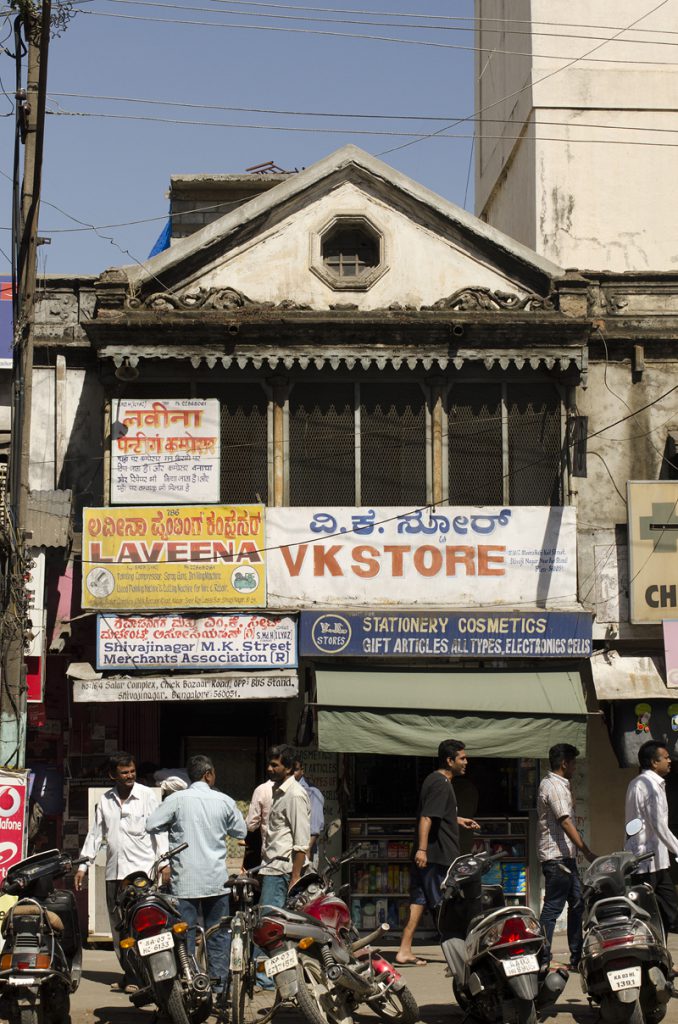 Did Plague Amma strike down Bangalore in wrath?
Legend has it that it was Plague Amma, as the goddess of this temple is colloquially known, who controlled the Great Plague, which hit Shivajinagar in the 19th Century.
We took the Shivaji Road off the circle, desirous to see Elgin Talkies, the hippest hangout in 1896 when it was turned from a theatre venue to a movie hall. Now, it's a marriage hall, though the façade remains the same. We sneaked inside and found a caretaker who told us it used to be a ballroom before it became a cinema hall.
Across Elgin, we found a motorbike customising shop, and entered to see mechanics crouched remodelling and customising Bullets.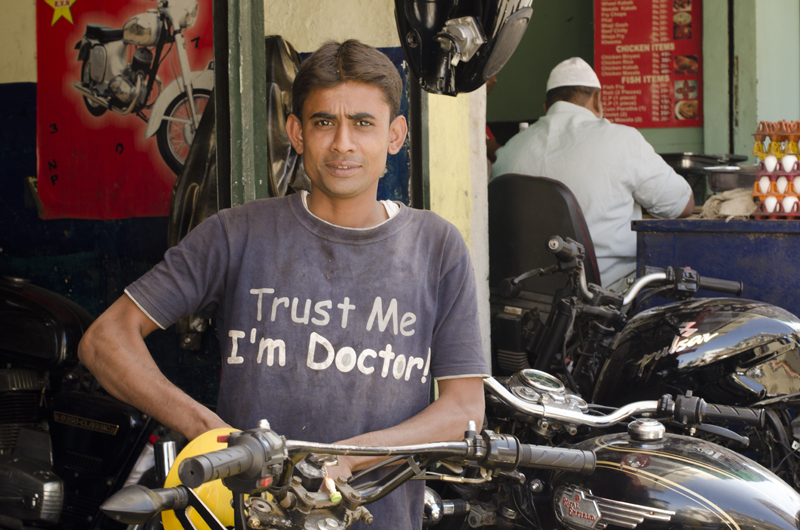 A few shops away down the road, was Gardi Ustad Pehlwan Kale Bhai Biryani shop, a small restaurant which had a wrestlingring in the middle of the place, to entertain you while you feast on biryani. Though the restaurant was closed, we walked in and chatted with the owner, hearing tales of how popular wrestling matches were a few decades ago, and how it attracts less youngsters as they head to modern gyms now.
Doorways to secrets
In a lane just outside the wrestling restaurant, a doorway caught our eye. It was a solid wood door with a monkey-top ledge to keep away sun and rains. As we stood there, taking photos of the old dilapidated house attached to it, a young boy came out.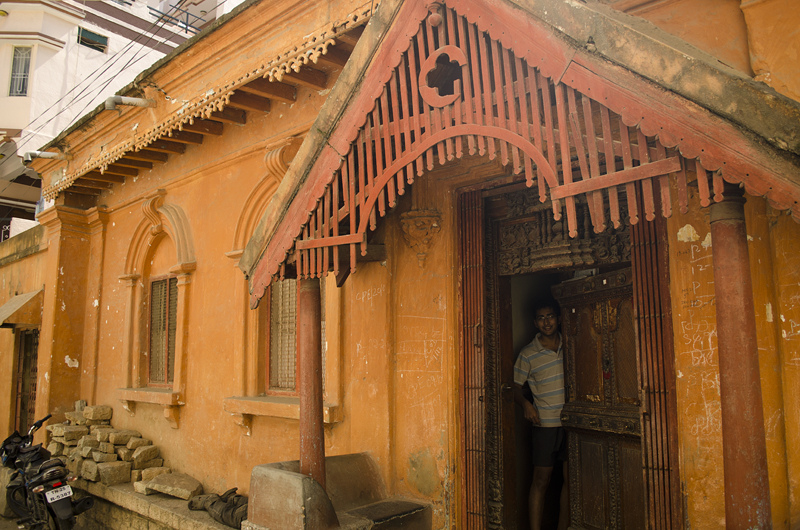 I started chatting, glossy-eyed about old houses, excited to hear his stories of actually living in one of them. "It looks beautiful from outside, but it's hard to live here. Everything is always breaking down, especially when it rains," he said.
I never went back to that street, and the heritage walk app never happened, but the road remained in the canvas of my mind, festering, building, sneaking into new worlds that I built.
How creativity comes from walks
While writing my series on tantric detective Anantya Tantrist, Plague Amma turned into Dhuma, an eccentric aghori teacher with ash-smeared breasts and skeletons as friends. The wrestling restaurant converted into a seedy Bedardi Bar, Anantya's regular hangout post a hard day of investigation.
The bike shop gave me Tinker, the gadget geek in my novel How to Steal a Ghost @ Manipal. Elgin Talkies remains unused, but I think it will go into a horror short story, probably with a wedding somewhere, and if I ever write a normal tale, one without ghosts, I would want to write about the boy who lives in a romantic old bungalow.
As I said, some roads are portals. Walking them doesn't only show you the past and present, but plunges you into an alternate realm and transforms you in ways you hadn't known was possible.
---
This article was published in The Hindu newspaper's Down My Road column.