Is it a kite? Does it look like a pretty handkerchief or a old Nokia phone? Does it have five hands or three feet? Does it wear striped yellow socks, have a pot belly or does it have long, flowing red hair which smell like a running gutter? What does the Iyer ghost look like?
Participate in this contest by Hachette India and win something that I consider the best gift ever: More books!
All you need to do is buy my book The Ghost Hunters of Kurseong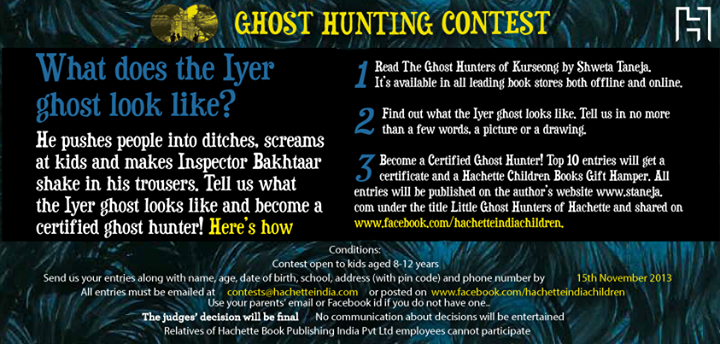 Check out entries for the contest on the Hachette India Children page
To read reviews, synopsis and even peek inside The Ghost Hunters of Kurseong, head to this page here.
Unfortunately, as you can read in the conditions, only kids can participate, so if you land here and read till the end, please share this contest with your children, nephews/nieces, grandkids and neighbours.