I know I've been putting in too many of the Update posts recently and not enough stories, those lovely little things that readers (including me) love to read. But indulge me for a moment, peeps. For: Cult of Chaos has made it to Top Ten! Like with all-caps!
Yes. Anantya's managed it. Not just at one place but four different places across the country! This was shared by the kind sales head at HarperCollins. At the end in Top Ten list of Asian Age. Whaat??
Before I could begin rubbing my eyes, a friend send this. In top ten at WS Smith, those stores that are our lone friends at the airport. Cult shares spot with Amish's trilogy in the Book of the Month section. 
Then in April, my book was in the top ten at Bahrisons, a well respected bookstore in Delhi.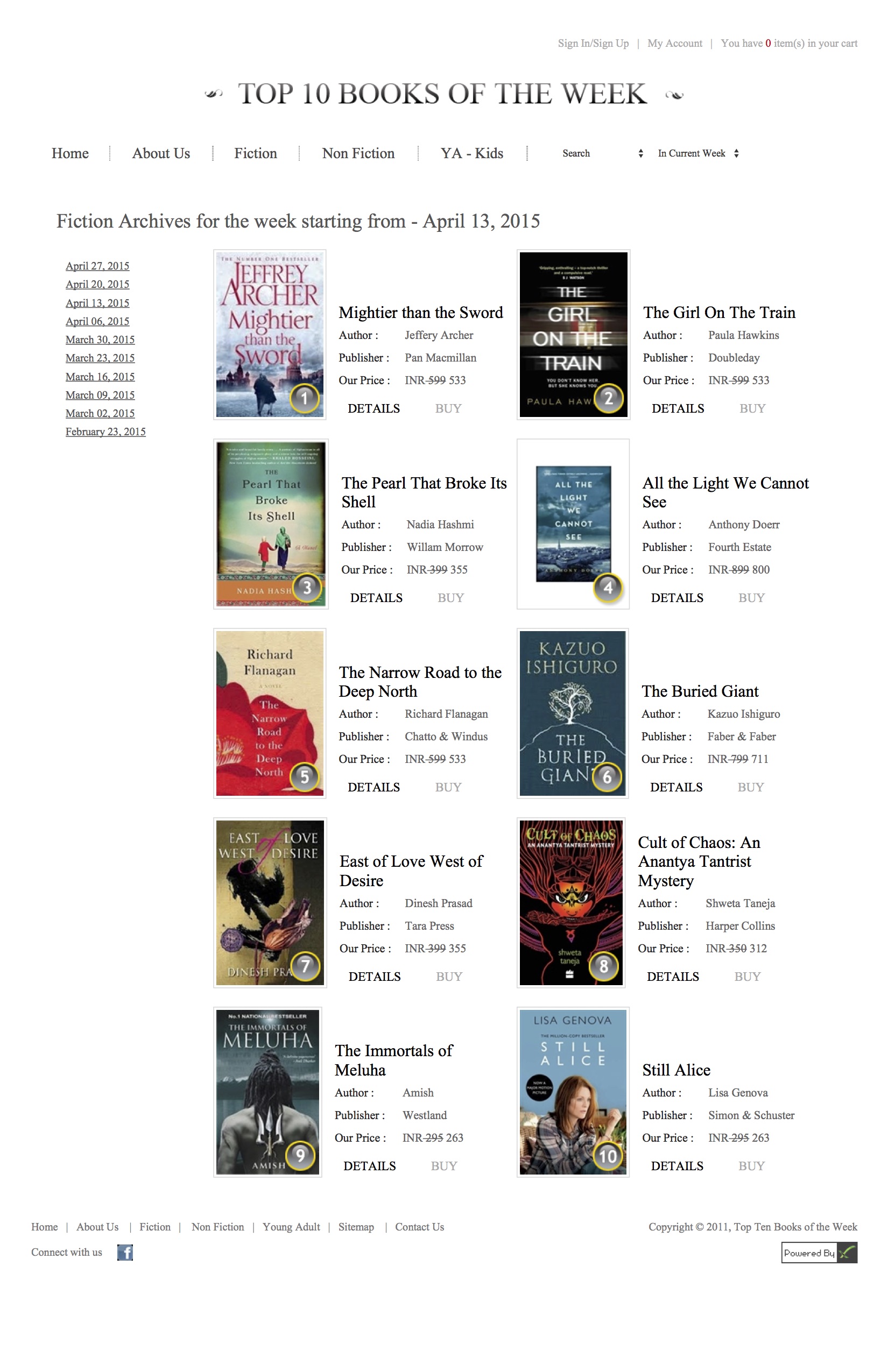 Sainath, the enthusiastic sales head in HarperCollins in Bangalore had told me that the book was first in Top Ten at Oxford Bookstore Bangalore last month, which I'd duly posted with a yay.
 That was last month and last weekend, Aswin (@aswinsam), a pal of mine over Twitter, sent me this. Yup, Cult has been there since more than a month! Woot.
Look who's topping the list at Oxford Bangalore (1 MG)! @shwetawrites pic.twitter.com/sC0ps8jCm2

— aswinsam (@aswinsam) May 21, 2015
So you see, complete Woot-ness has become. While I turn into an owl with sheer happiness (there are so many other reasons which I'll let you all know in due time), you go on to read something serious here or if you crave for an interesting story, here.