An app for a hobby
Write more, sing a better song, take a spectacular photograph or sketch something quickly. Take your hobby to the next level with these aids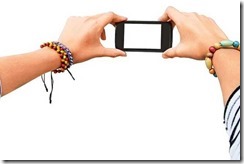 VSCO Cam 3.0
Started by a group of people who love taking pictures, VSCO Cam comes with delightful features and its tools give you manual control over the picture. "I love their presets and find the feature of turning on the flashlight and taking a picture, instead of one-blink flash, really, really useful," says Naina Redhu, a visual storyteller and photographer based in New Delhi.
The tools provide precision, including fine-tuning, exposure, temperature, contrast, fade and vignette. Once you have tinkered with the image, the app shows you the original and the final.
For quickies, it also has preset packs. Once done, you can share it easily on multiple social platforms like Facebook and Twitter. In February, the VSCO Cam app released a new version, fully integrating itself to the VSCO Grid, a free photo publishing platform that has become the 'it' place for photographers.
VSCO Cam 3.0, free on Google play and iTunes; in-app purchases, or additional features, Rs.55 onwards.
645 Pro Mk II
Released in June, 645 Pro's new version is a perfect app to convert your iPhone into a manual camera. The features include real-time ISO, shutter-speed readings, focus, exposure control, real-time GPS data and a choice of histograms. The interface can be customized and you can configure the Shutter Release button to behave the way you want it to. This new version allows you to give an old-style, film-look output and save completely unprocessed image data at the highest quality possible. "With 645 I can shoot TIFF or RAW files from my iPhone which are raw and have higher resolution than a JPEG," says Aneesh Bhasin, a photographer based in Mumbai. "I have managed to shoot a major professional assignment (for a book) with just my iPhone and this app."
The app also comes with wow features like Film Modes, inspired by classic film stock from the 1960s, which can be edited, personalized and saved unprocessed to process later on your desktop.
645 Pro Mk II, Rs.220 on iTunes.
Read the complete article here.
---
Snooze away
World Sleep Day went by on Friday and if you still haven't figured out the best way to nod your way to dreamland, here are some apps and gadgets that can help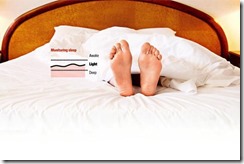 Facebook and Twitter got you addicted to notifications; smartphones have been termed sleep killers; and then there is the addiction to late-night TV. According to a 2012 study published in the journal PLOS ONE, light from the smartphone's LED screen is responsible for convincing your brain that it's daytime, turning you into a sleepless zombie. The same gadget, however, can sing you a lullaby, be a sleep doctor, even remind you when you need to nod off. We have compiled a list of apps and gadgets that can help you catch some Zzzs.
Sleep Genius
Having trouble sleeping? Sleep Genius uses neurosensory algorithms that were first used to zonk out astronauts in space who couldn't sleep because they were weightless and couldn't lie down. The app produces vibrations that simulate a rocking motion like a cradle for your brain. The "noise" it creates has a calming effect and slows heart rate and breathing, creating a lull perfect for deep sleep. It also makes sure that your alarm wakes you up with gentle soothing sounds rather than a sudden blast of noise. Plus, if you want to sneak in a nap, it lets you take an average 30-minute one (you can also set your own time).
Sleep Genius, free on iTunes
SleepRate
Developed by scientists who have 20 years' experience in dealing with insomniacs, this app analyses why you can't sleep. While you sleep, it uses data from a heart-rate monitor, along with your iPhone's microphone, to monitor the quality of your sleep and analyse what may be disturbing you at night (barking dogs, snoring partners, it reveals all). During the day, it shoots questionnaires at you, including asking for information about your lifestyle, napping and stress habits. Finally, after five nights, using algorithms developed at the Stanford Center for Sleep Sciences and Medicine, US, the app sifts through the data and sends a personalized report on how to improve dozing time.
Read the complete article here.
---