Last month, I was part of an invited delegation to Chengdu, China for the Worldcon. Played a dual role there. I was an author from India talking on panels about Indian science fiction. I also represented Locus Magazine (I work there, btw) covering the event, working on partnerships and selling t-shirts and pins at the stall.
This is my second Worldcon and can I say, I'm hooked! This one was very different from the Dublin one that I attended. It was the first where a majority of the attendees didn't speak English and the organisers provided translation devices and live translators to the audience. Here's one example.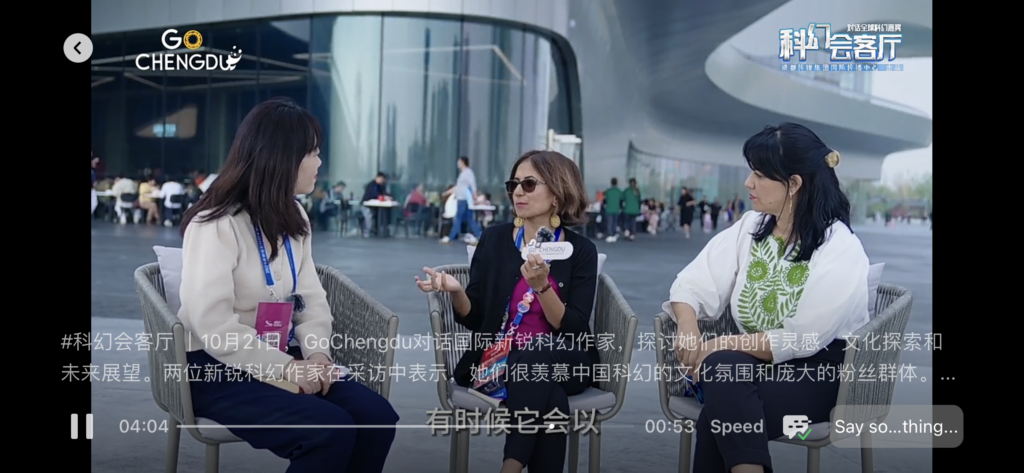 It was a glamorous event that made TV stars of all science fiction authors who attended (me included – I was interviewed multiple times by local news channels). There's me with Meng, a local journalist from Go Chengdu channel who became a friend. I gave her a signed copy of Anantya Tantrist Mysteries.
As China had invited delegates from across the world, it felt truly global. It came with young, energetic attendees excited about everything science fiction. A M A Z I N G! I'm working on a longer essay for the Locus magazine about how China's worldcon might have shown the way to Worldcons are done. Leaving you all with some photos of authors, publishers and editors I met, hugged and saw giant pandas with – from around the world.
The glitzy Hugo Awards at WorldCon
Firstly, the glamourous Hugo Awards evening! Loved the stage, the performance of a talented Chinese fusion rock band and the enthusiastic audience. The local mayor of the city welcomed everyone. Quite liked the fact that politicians came on time, gave short speeches, were women, and moved on.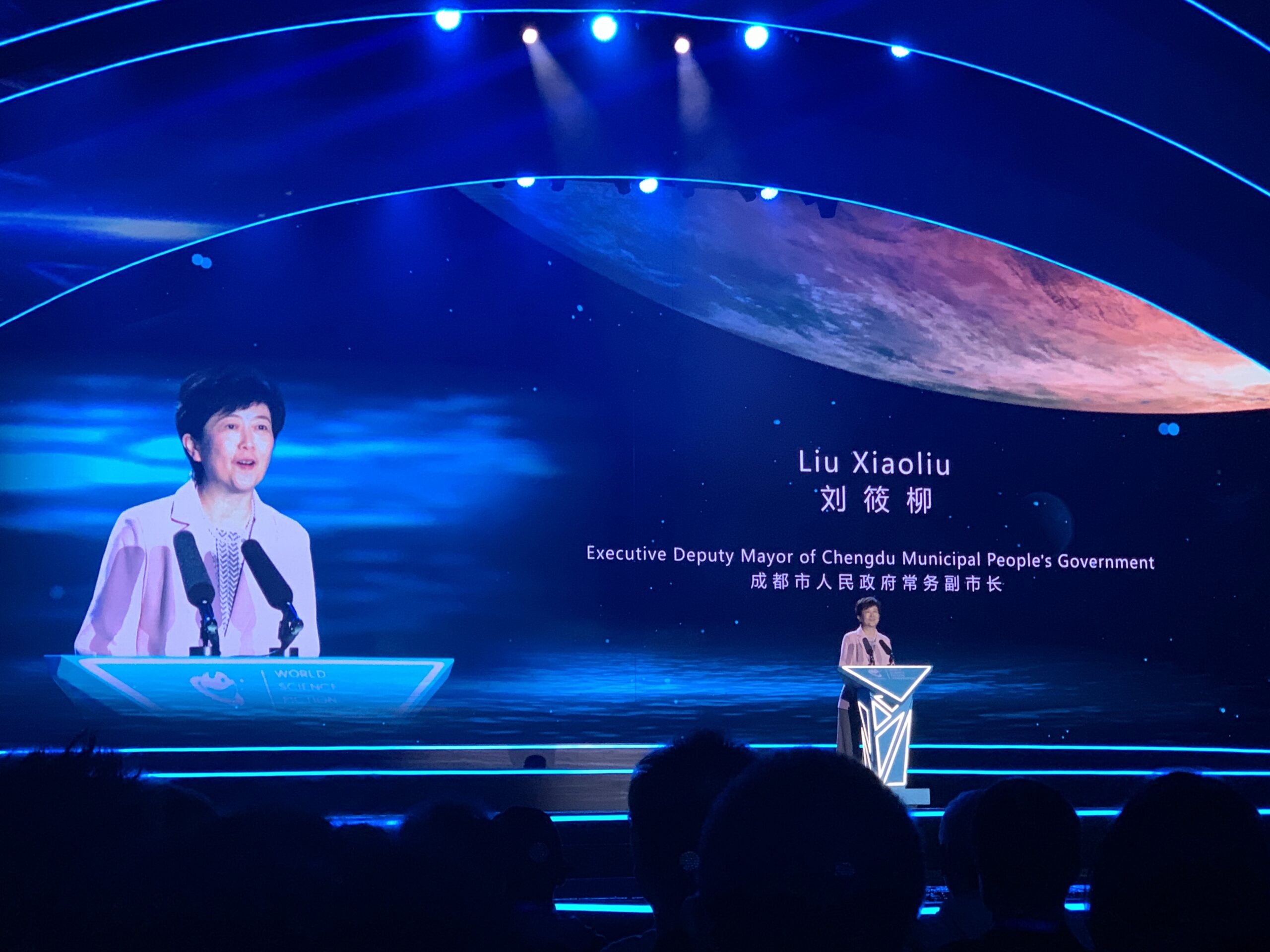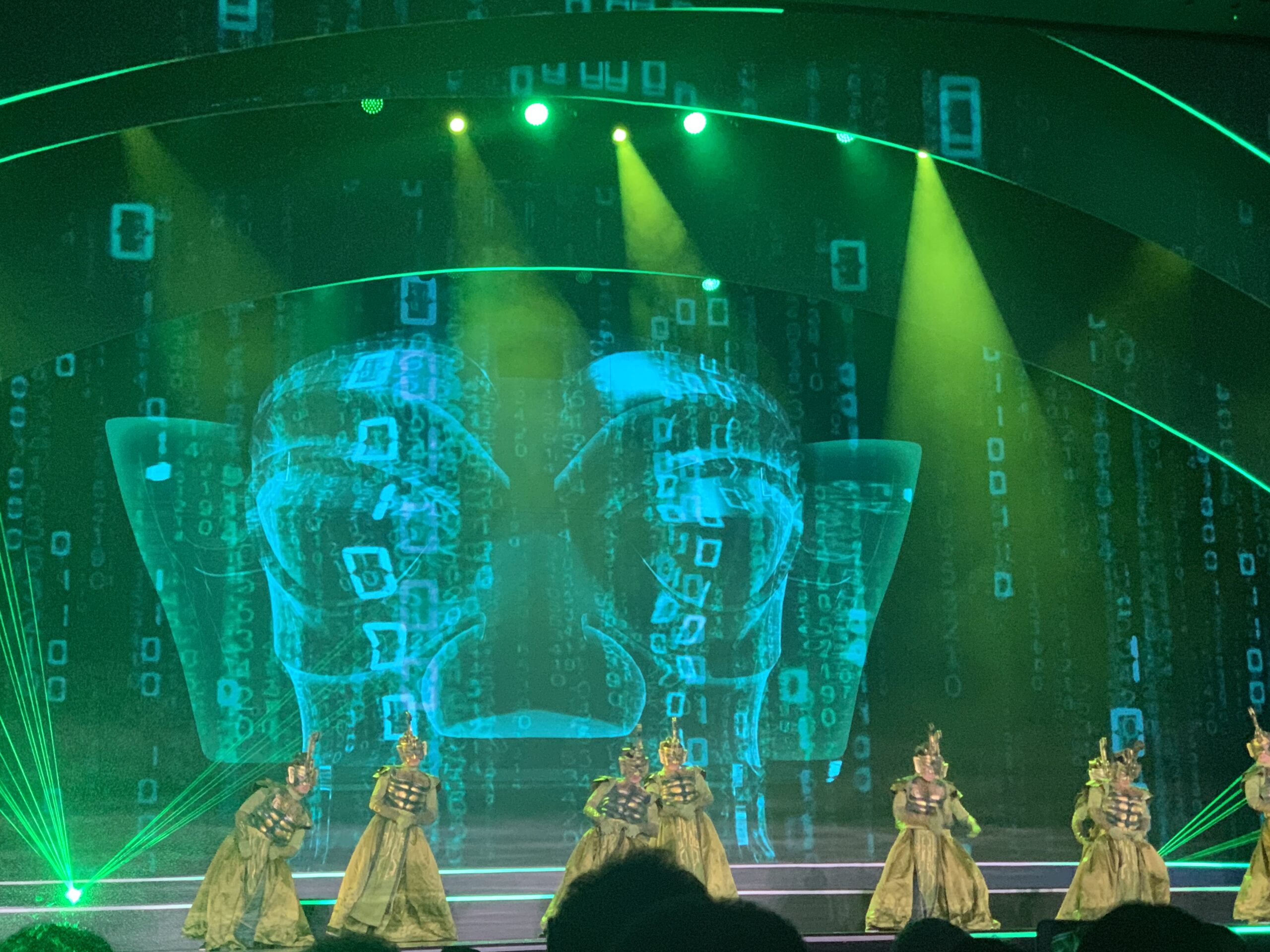 That's me at the Hugo After Party. For some reason, only limited people were invited there and a lot of author friends couldn't join us. The After Party also had a kungfu tea ceremony and dances. No photos though. Was too busy having fun.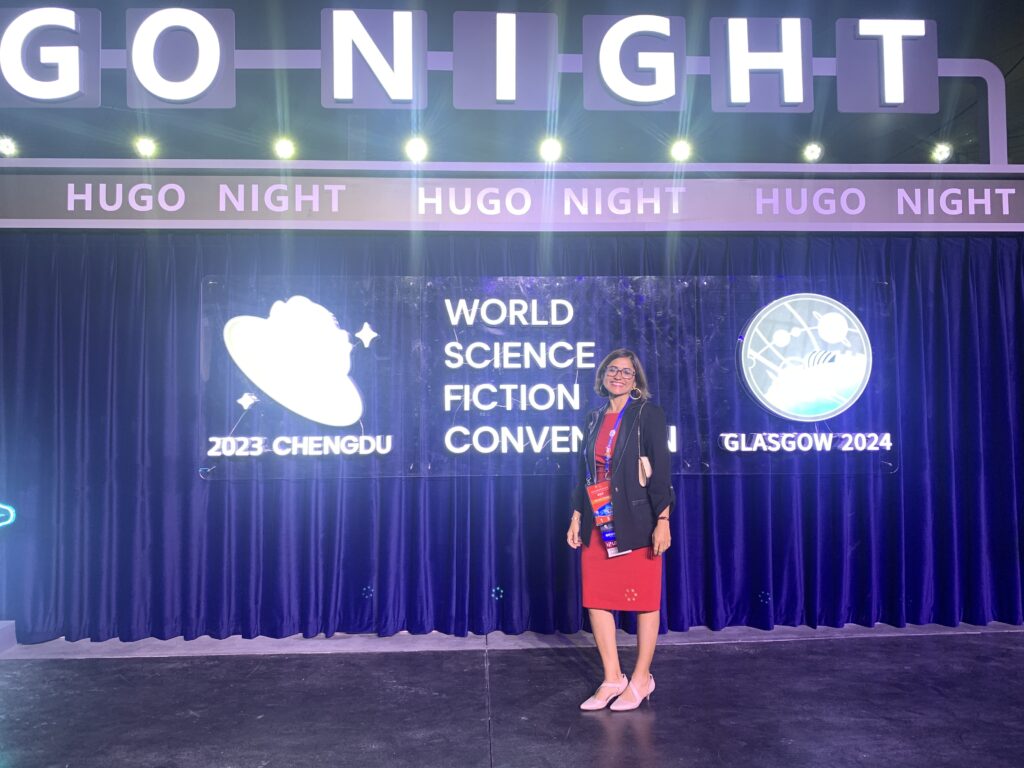 Here am I with legendary Sheree Renee Thomas a writer/editor, and now I'm happy to say, a friend too. Below that is the sweet Neil Clarke, the editor-in-chief of Clarkesworld, who won the best magazine Hugo. That's Vincent Docherty, a committee member of Glasgow Worldcon. He wore the tartan at the event to welcome everyone to Glasgow. It took him 40 minutes to get the dress up. (I asked.) Loved his attire.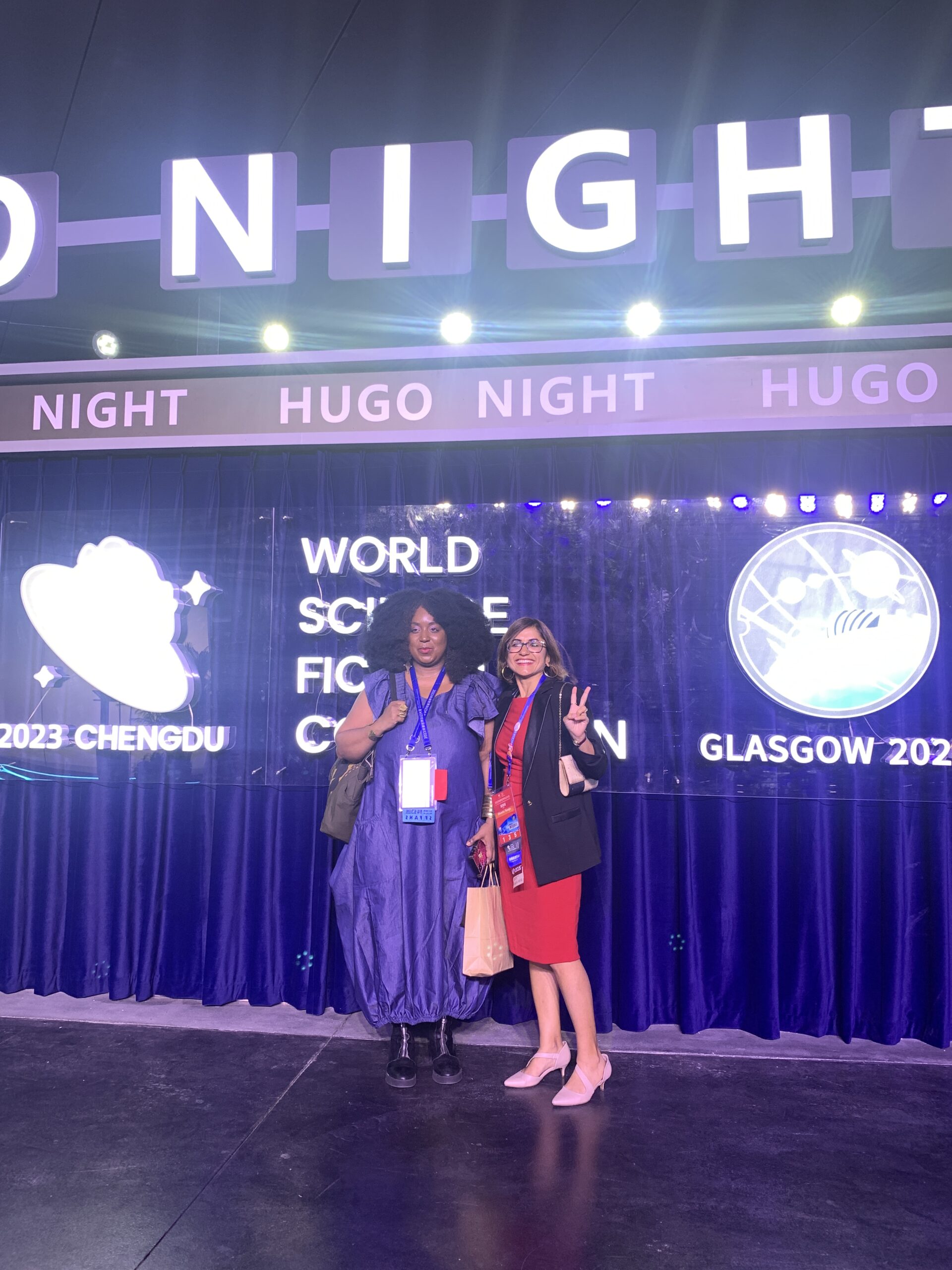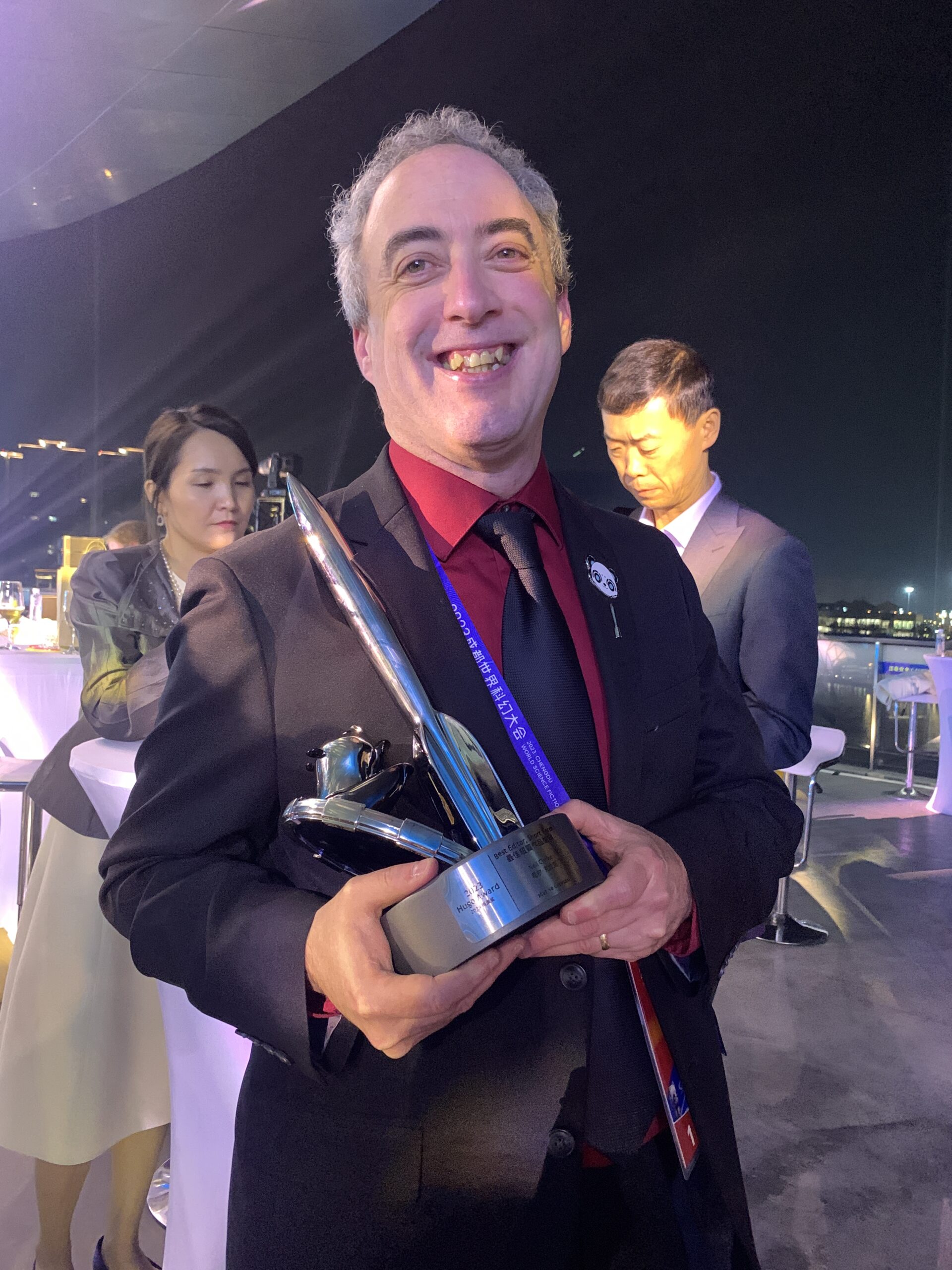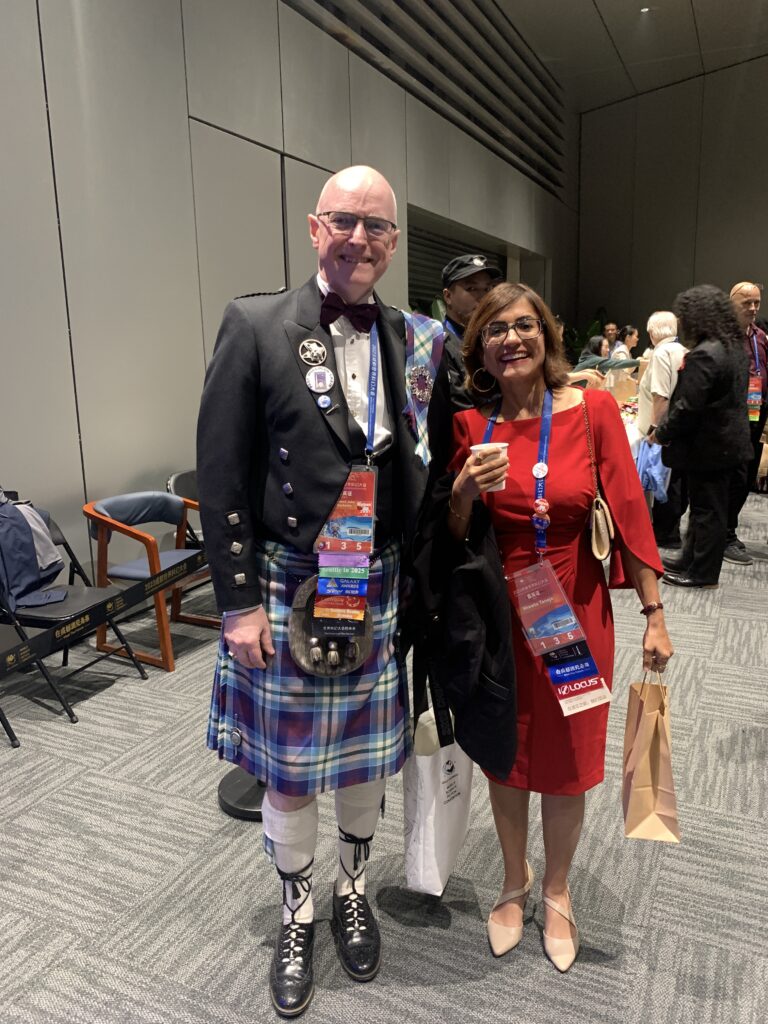 The hectic mornings / afternoons and…
My mornings and afternoons were jam packed. Between travelling to locations as a tourist, to being at the WorldCon venue to woman the Locus stall, and meeting authors and delegations from across the world. It was wonderful, busy, mad. And evenings had some event or other. Again some photos as I want to write a detailed report after this. Starting with the absolute highlight of the event: its young, energetic fans. The WorldCon was kind of a mix between a ComicCon and the more literary (and older) WorldCon in the West. A trade show with literary panels on the side.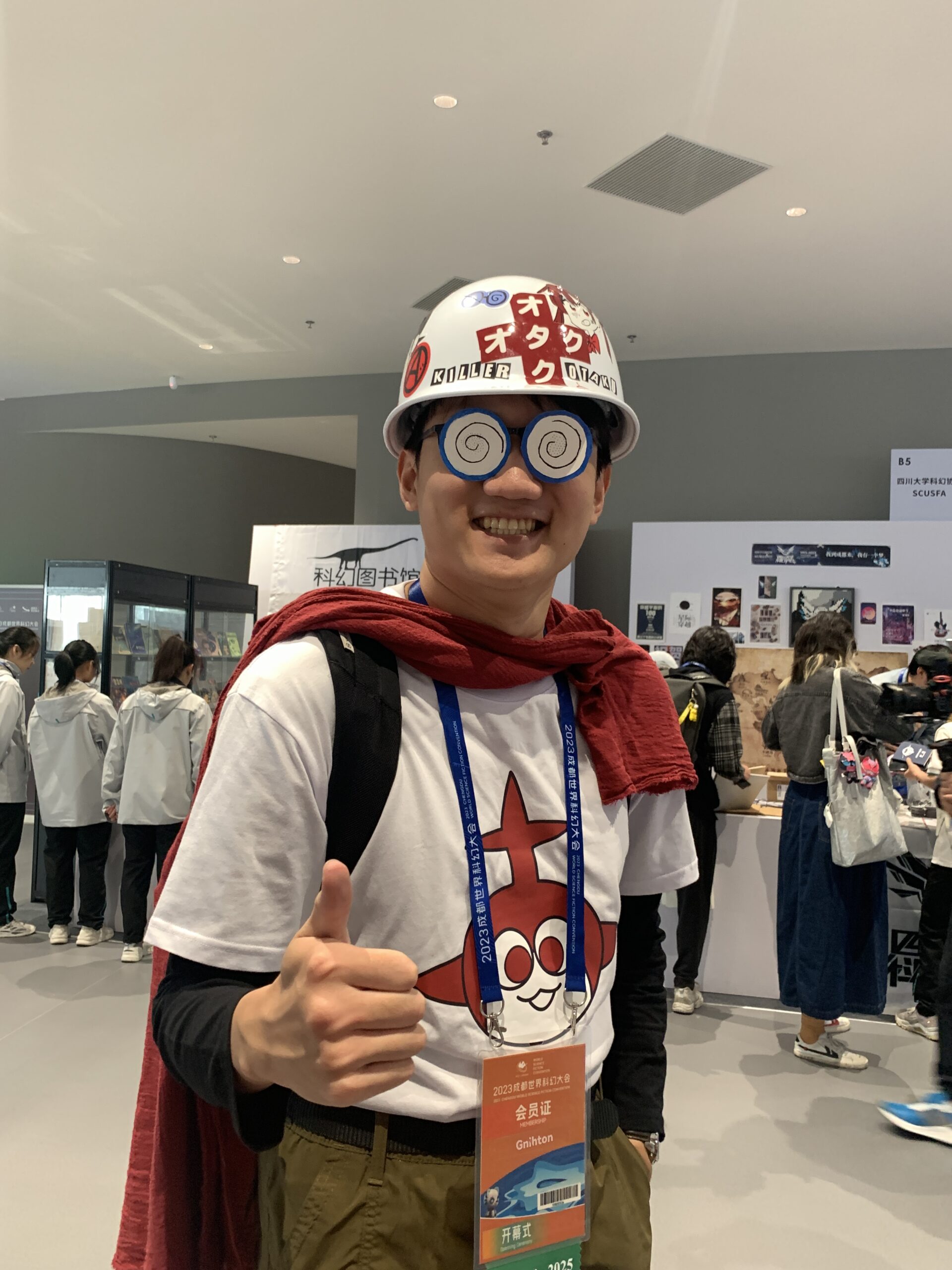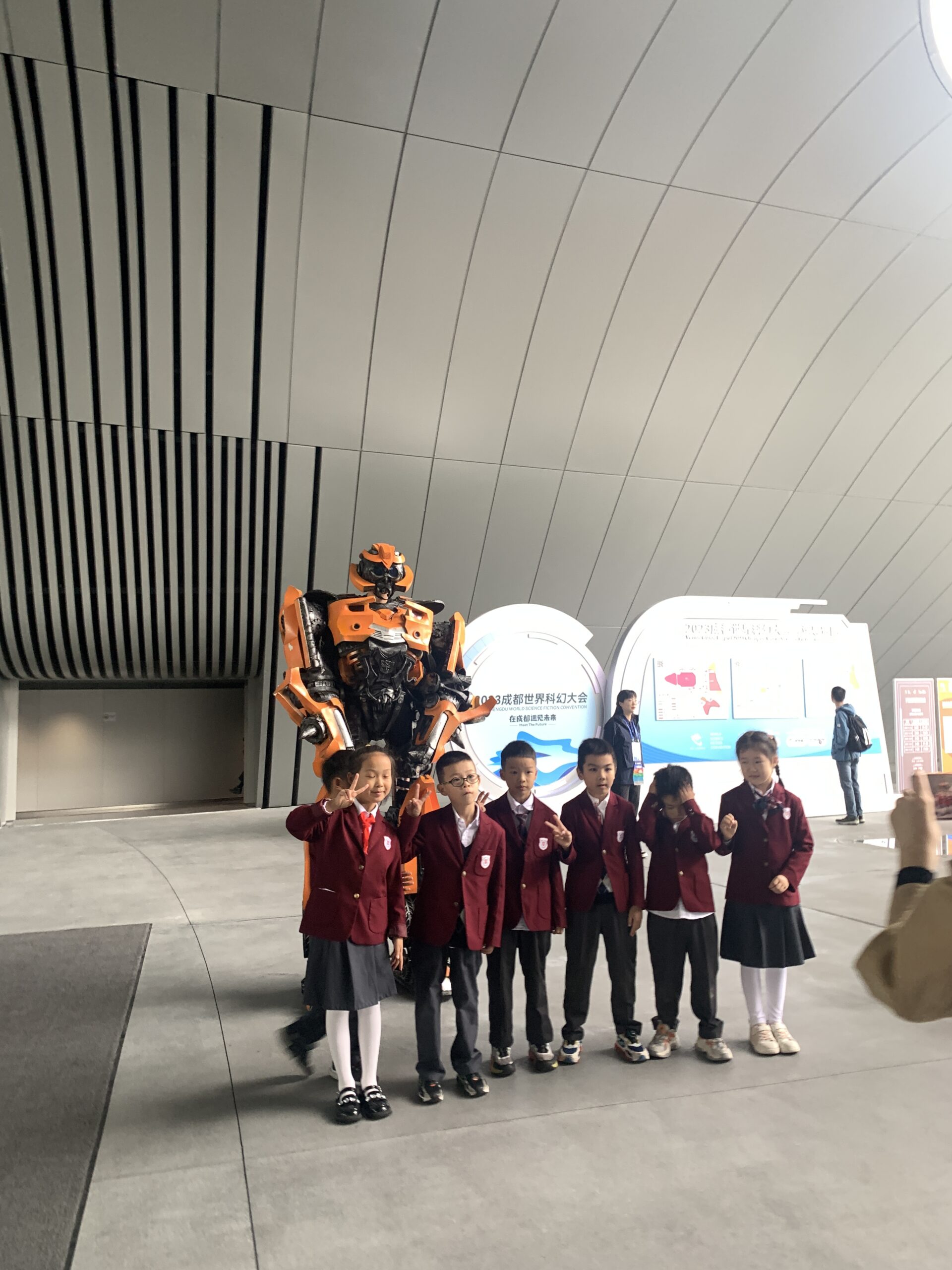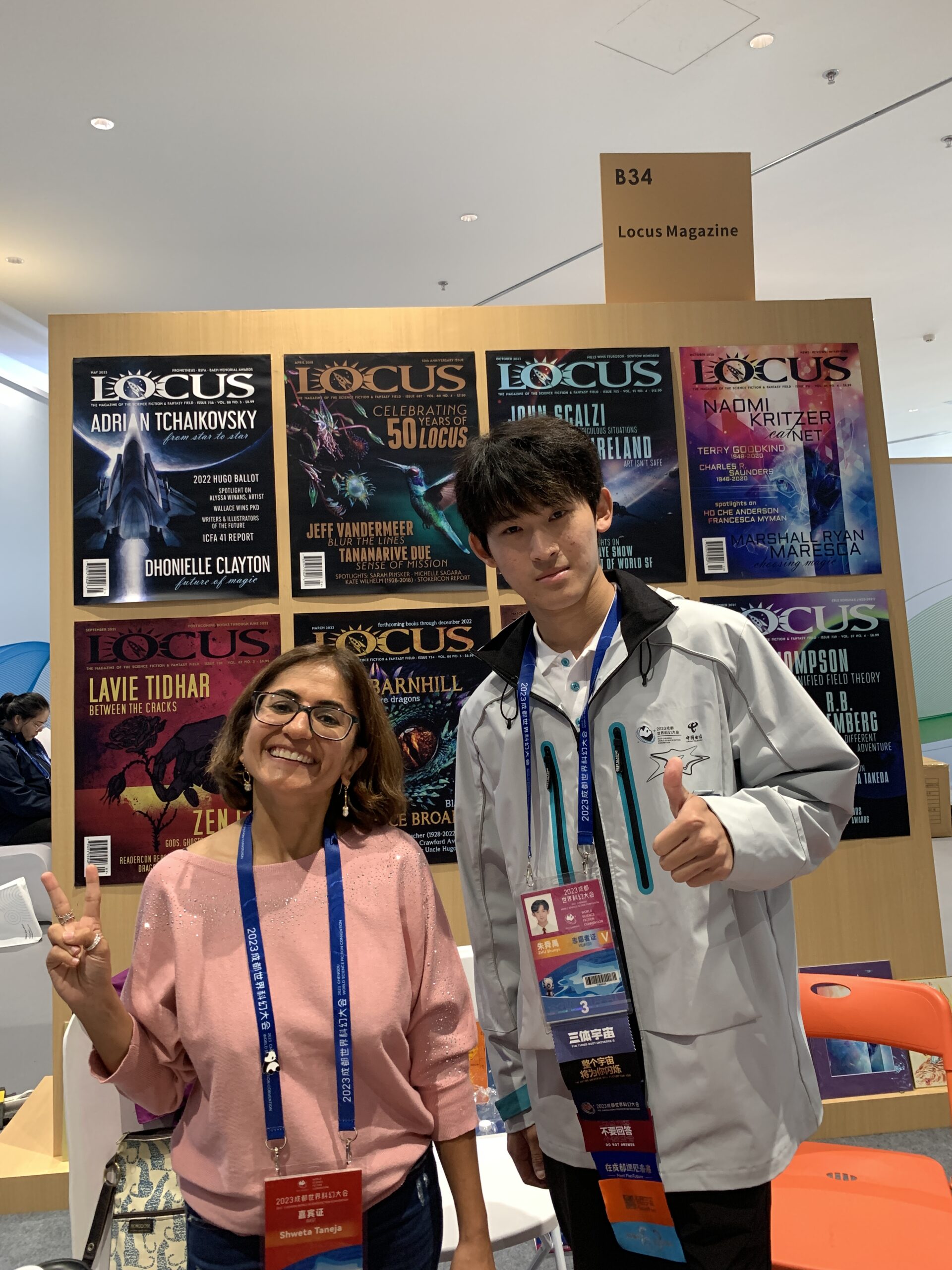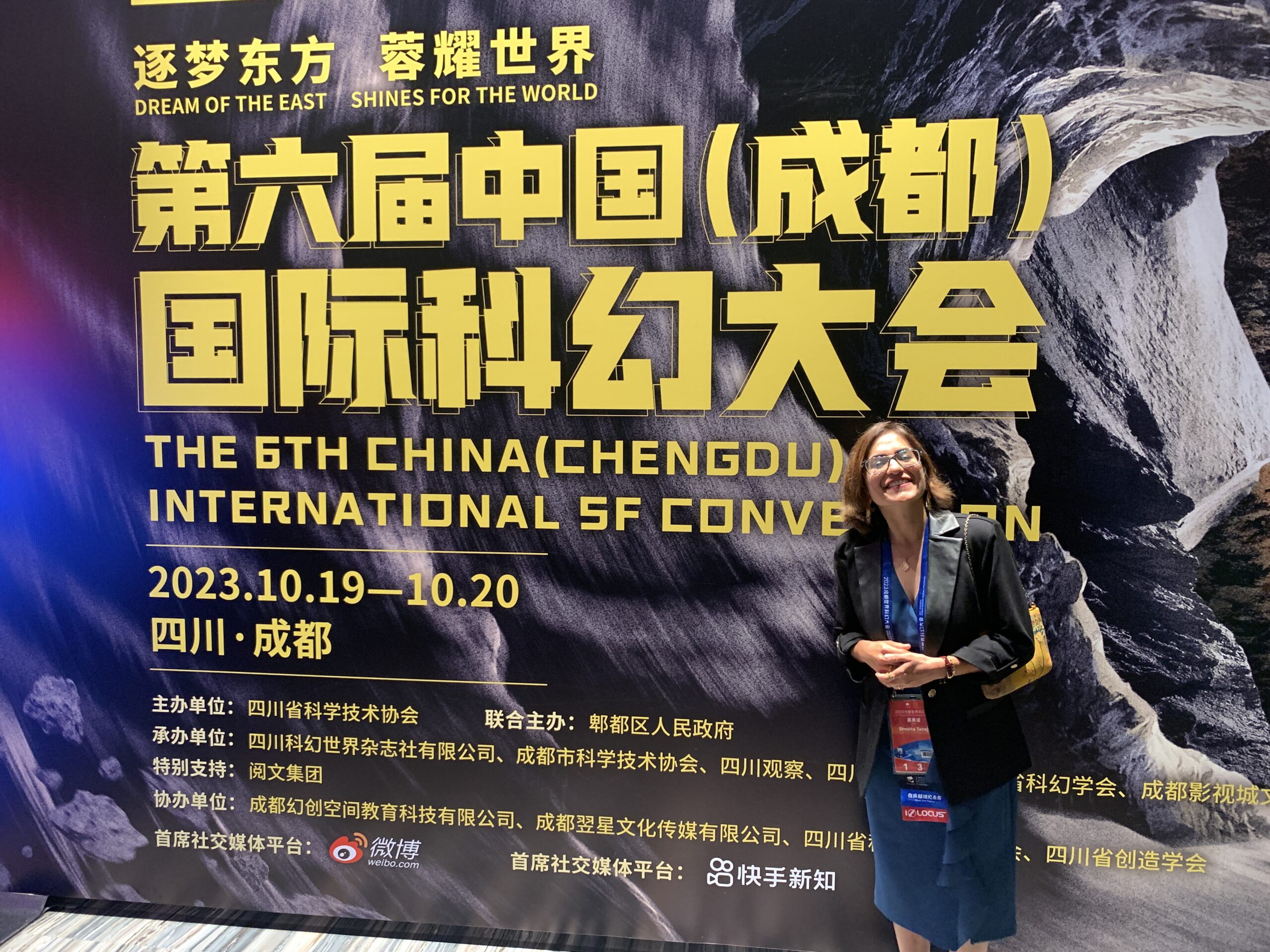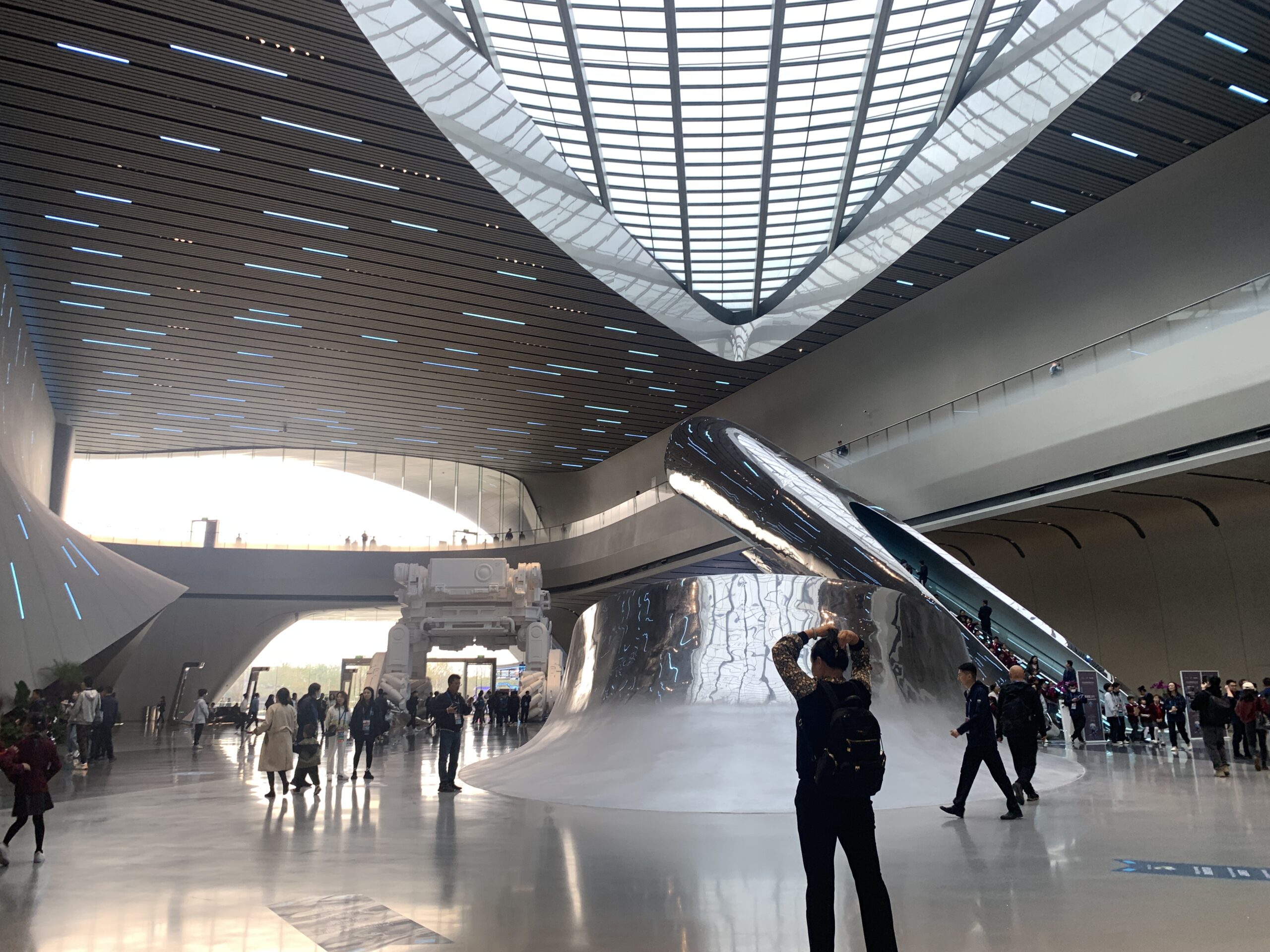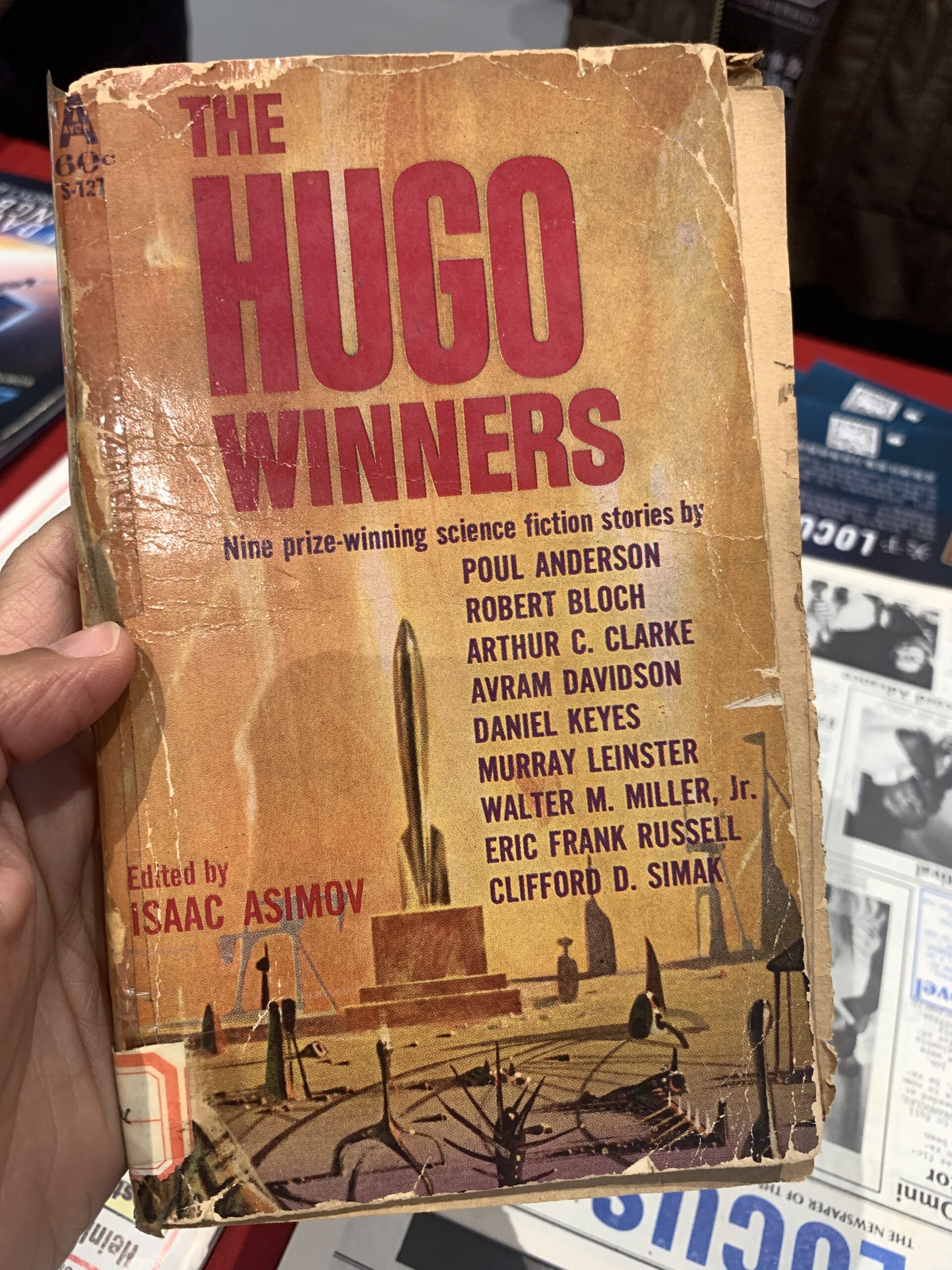 …the panda trips I squeezed in the middle
Chendgu is known for its giant pandas. Upon landing, I realised the organisers had already completed a panda tour. I couldn't leave the city without seeing these lazy, amazing animals. So I found the tour operator, asked for other authors who wanted to see the giant panda and organised a new trip. Made a lot of friends thanks to my jugaad 🙂 And became 'the author in yellow jacket with panda ears'. Here are some touristy photos of me. The second one with author/editor Mimi Mondal (who I finally met after years of chatting online) and an amazing artist from Italy.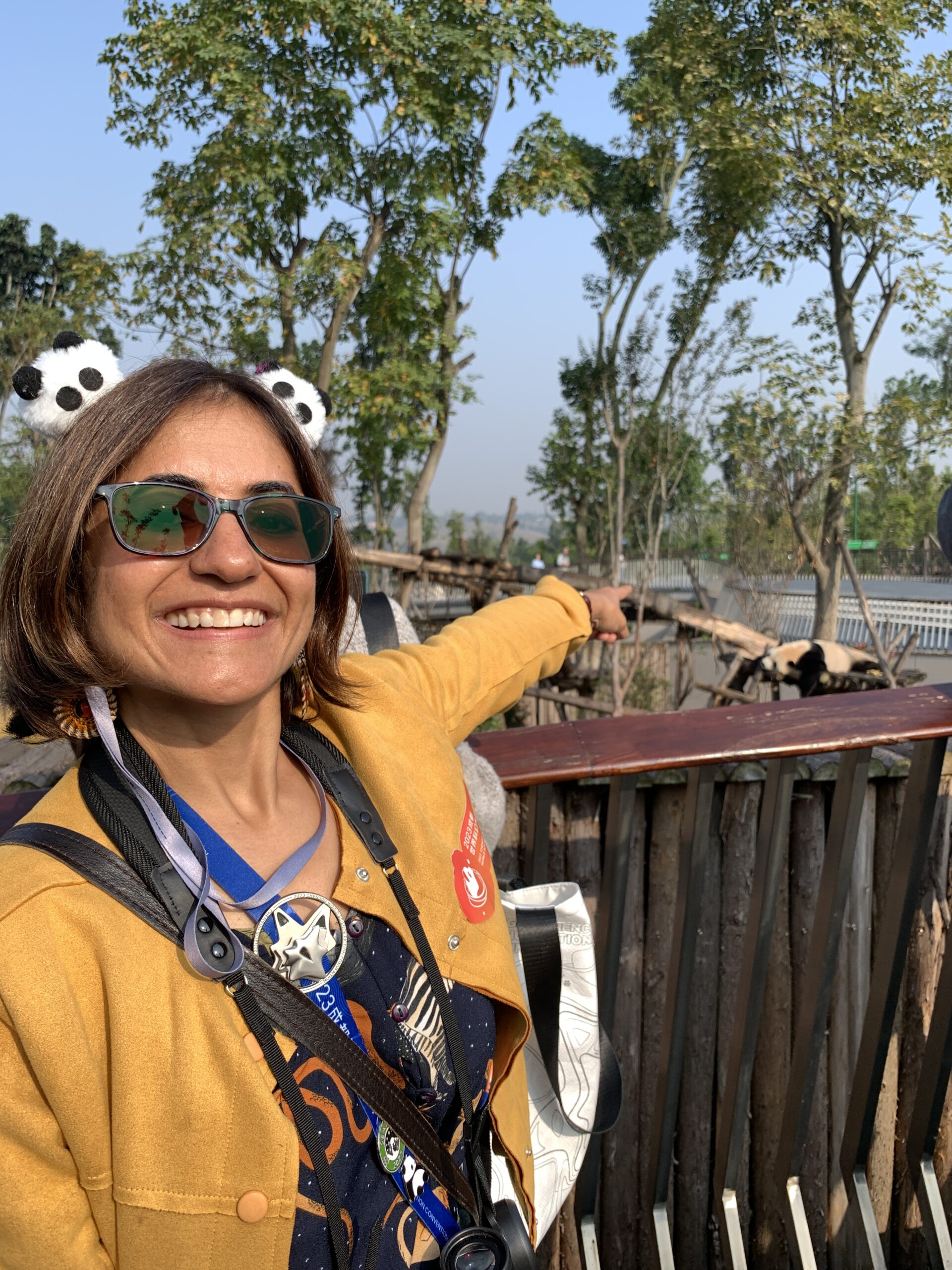 Everywhere we went as tourists, we were followed by local paparazzi. I took a few photos of the hard workers who made us celebrities.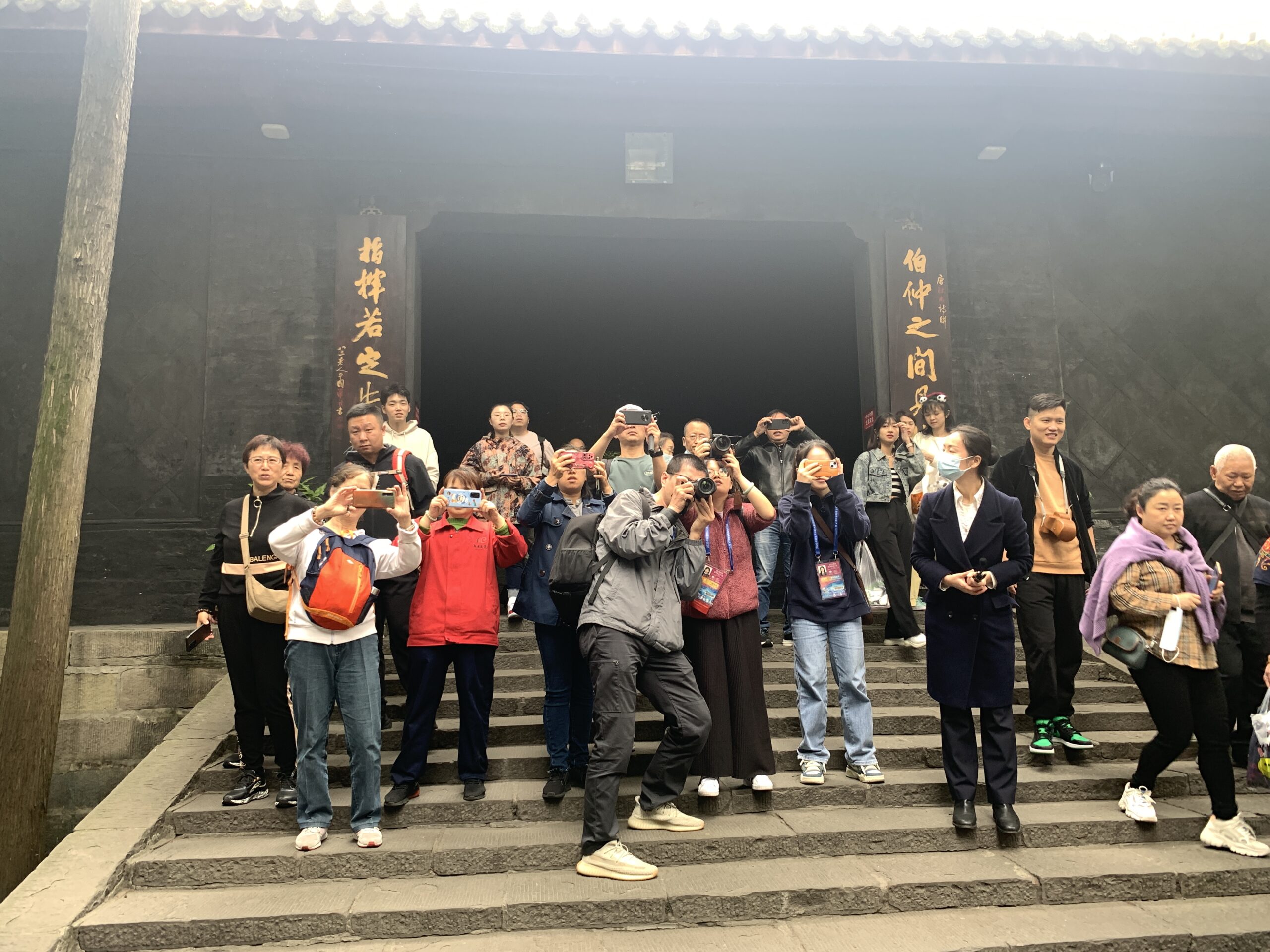 Chengdu was warm, friendly, and a lovely city. Such a surprise, considering I didn't know much about it when I landed. I loved the people, their honesty, and their politeness. And I did go around on my own to test these things out. Also, tea! Did I mention tea ceremonies?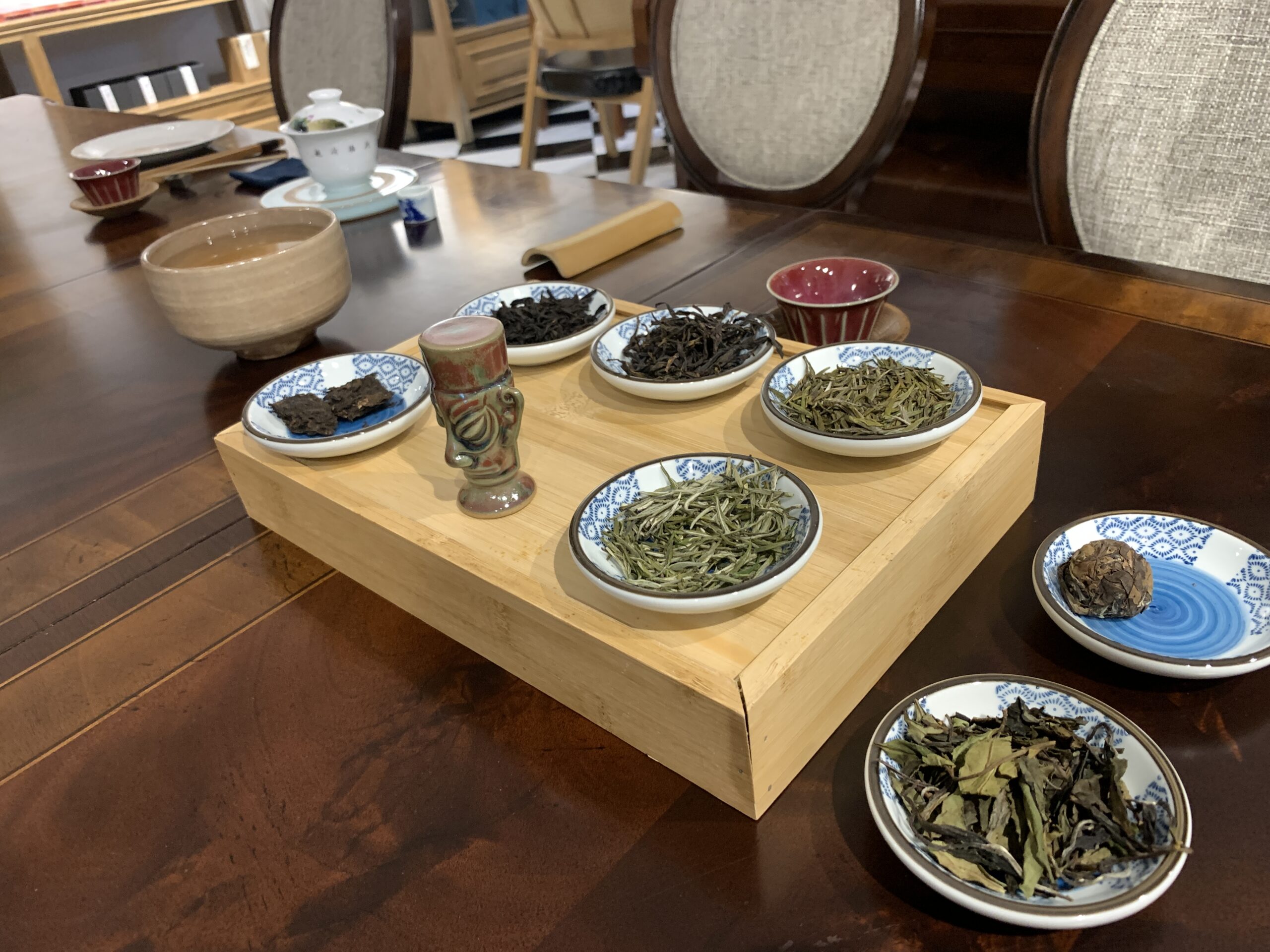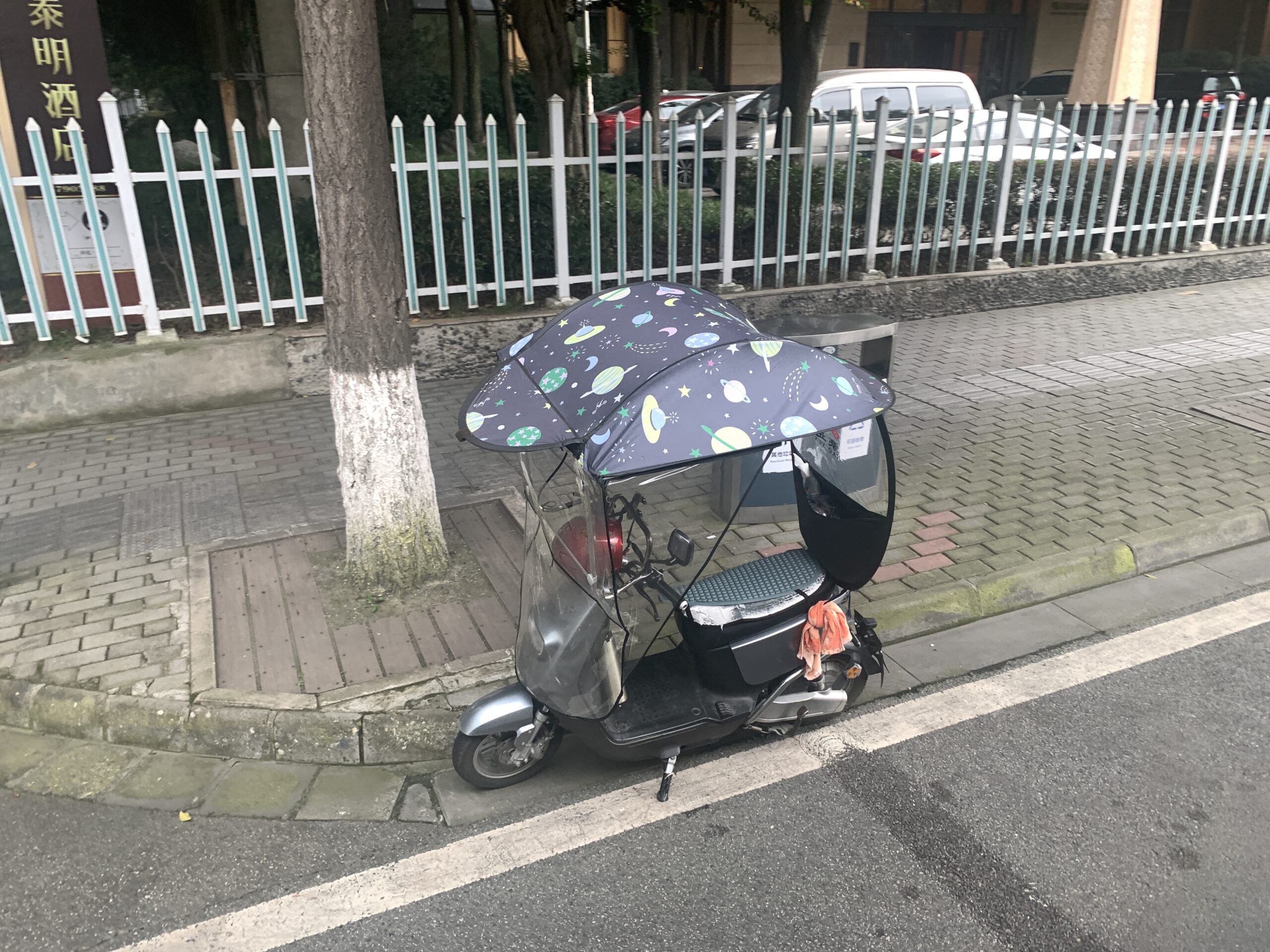 Guess the book above? Meanwhile, I'm signing off and am going to write that essay about Worldcons and how China has changed them forever. Wish me luck, peeps!