For the launching of my book,
Cult of Chaos
, which is a thrilling, quirky journey through the supernatural underworld of Delhi, I didn't want to do a humdrum book launch, one where I invite another author or a celebrity, ask them to formally launch the book and then talk about things.
I mean if you know Anantya, she's a bit nuts. She doesn't like conventional stuff. So I thought, why not do a quiz. Anantya loves to solve mysteries, Bangalore is nuts about quiz and I am plain nuts. So I've asked the guys at 
whysoQrious
to create a fabulous quiz  and will be launching the book with that! Thrilled. Connect with the
quiz event page on Facebook
.
Superstar author and my mentor based in Bangalore,
Sharath Komarraju
will be formally launching the book. Do be there and support Anantya and me.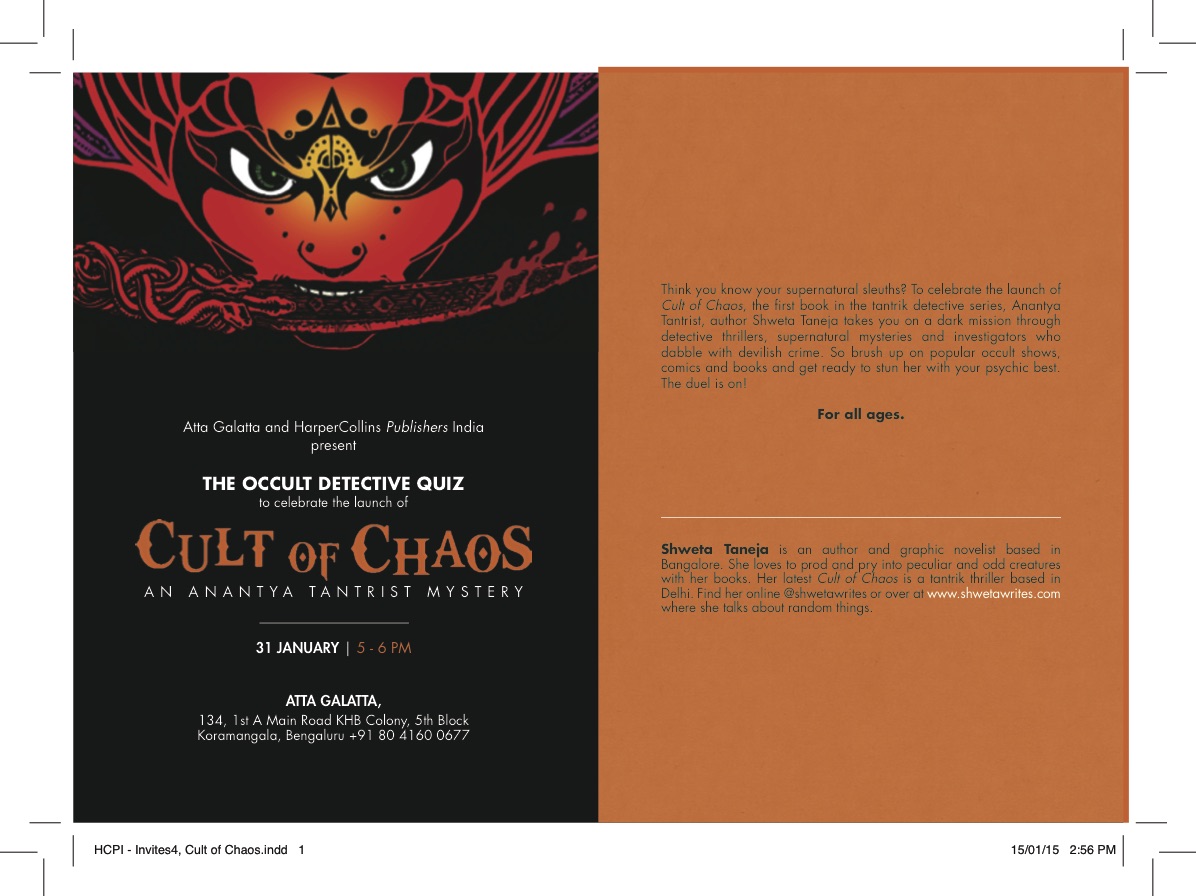 Come over, let's solve a puzzle to celebrate Anantya together!
DAY: 31 January, 2015
TIME: 5pm
VENUE: Atta Galata, Koramangala
Think you know your supernatural sleuths? To celebrate the launch of Cult of Chaos, the first book in the series of tantrik detective Anantya Tantrist, author Shweta Taneja takes you on a dark mission through detective thrillers, supernatural mysteries and investigators who dabble with devilish crime. So brush up on popular occult shows, comics and books and get ready to stun her with your psychic best. The duel is on!
For all ages. 
If you can't make it, no worries. Pick up Cult of Chaos online:  Amazon
 // Flipkart // Infibeam //  URead