Want your followers and friends to see what you are seeing? Here are some apps for livestreaming.
At a music event and want to show friends who couldn't attend what's happening on stage? Or travelling to a new place and want to share the sights with your spouse? Or just want to capture different experiences live as you talk to friends?
Whatever your need, new apps make it easy to stream live with smartphones. A few higher-end models of Sony, HTC and Samsung even let you stream directly from their camera app to YouTube Live (1080p quality at 60 frames per second). Others can download apps that let you live-stream just about anything—what you see in your phone or what you see from your phone. Get online, then, and show the world what you're up to.
PERISCOPE
www.periscope.tv; free on iTunes and Google Play
Can't get enough of Twitter? Then download Periscope, the Twitter app which can feed live video to your followers. You can broadcast immediately, in real time. As soon as you go live, Periscope creates an auto-tweet for your followers on the broadcast so they can join, comment and send you hearts while the video is running. Once the broadcast ends, it's available for replay to your viewers. The best part of the app is that it doesn't require your phone number to register and lets you broadcast to specific people using its Private option. It makes discovering easy too, with a map-based search for streams and suggestions tuned to your taste. The app comes in 32 languages in Android, 29 on iOS and 37 on the Web.
UNICORNS
www.unicorns.io; free for Mac and iOS
Now here's a unique experiment that is meant for a niche segment. Would you want complete strangers to watch what you're doing on your phone, in real time? Unicorns lets you do just that. Play a game, text, swipe through Tinder, and all the while, all your mundane, tiny moments are being seen by strangers, unfiltered, raw and unedited. Launched in May, Unicorns broadcasts your phone screen and lets you connect to others, friends or random strangers, and chat. It was started as a hack by Swedish start-up Lookback. Once you connect your Mac (you will require the desktop for this) to your iPhone and click stream, you get a unique URL which you can share either publicly or privately. Viewers visiting the URL can watch live while chatting with text and emojis. The only drawback is that so far, users can watch only on the Mac, not on their phones.
YOUTUBE GAMING
Gaming.youtube.com; free on iTunes and Google Play
In August, YouTube released a dedicated app for gamers who want to live-stream their play and earn off it as well, and viewers who are addicted to other people's gameplays. YouTube has collated a whopping 25,000 game pages and channels that connect with each other.
As a viewer, you get personalized gaming recommendations based on the games, live-streams of other gamers, as well as their older gameplays. As a gamer, you get a dedicated page for every game as well as gamer channels, reviews, even notifications of the latest updates of your favourite game or a gaming event.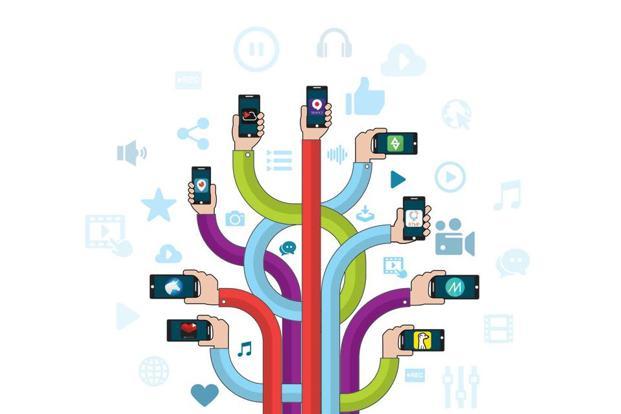 INSTALIVELY
www.instalively.com; free on Google Play. The iOS app will release soon
Want to live-stream but don't have high-speed Internet? Or want to put a vintage filter on your live-stream?
Developed by two Indians, InstaLively is a live-stream app which lets you do both. A single swipe lets you start a stream and share it instantly over Facebook or Twitter, as a link on WhatsApp, or via SMS and email. Since it uploads on YouTube, the videos you record can be replayed on your YouTube channel and monetized by you as well.
Read the complete article on livemint.com