Whether it's a computer-in-a-wristband, a fleece jacket with 23 pockets or a sound system that uses solar panels, these gadgets can add that extra zing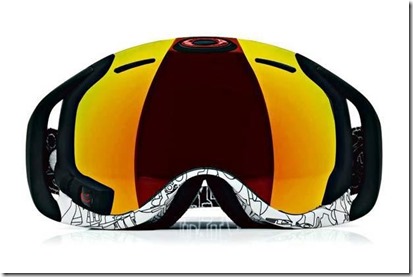 StormFly
This nifty device can work wonders for travellers who have to go without Internet's cloud services and miss the computer back home. StormFly is a handy computer-in-a-wristband which comes with storage space and a bootable open-source OS based on Linux. All you need to do is find a system (most PCs and Macs should work) and plug in StormFly in its USB port. The device will show all your application programs and files. When you are finished using it, simply plug it off and shut down the computer. There will be no file leftovers in the computer you used. Since it's encrypted, the stored data can't be accessed by anyone else if you lose the bracelet—a beautiful orange-colour wristband. StormFly also offers cloud back-up of your wrist-computer. The product was successfully funded by crowdsourcing website Kickstarter recently and will start shipping in April.
$59* (around Rs.3,200) at Stormfly.nowcomputing.com.
CamelBak All Clear
This 750ml water bottle not only stores drinking water but also zaps all bacteria using UV technology, powered with a USB cable connected to your laptop. An extra pre-filter ($15) will make sure that all the flotsam and sediments are caught and trapped and you get clean, healthy drinking water on the go. The smart bottle will tell you when the water is ready to drink with an LCD display on the cap.
$99 at Camelbak.com.
Oakley Airwave
Track your descent analytics, incoming calls or text messages as you ski down a slope. The Oakley Airwave is a statistics-full ski-goggle with sensors, including an accelerometer, barometer, GPS, Bluetooth and gyro. As you slope it downwards, the goggle displays all kinds of statistics, including altitude and temperature, on the right-hand side corner of your vision, somewhat like the Terminator all those years back. If you don't feel futuristic enough, get back online after your descent and see a detailed, second-by-second analysis of your course. The gadget visor comes with Oakley's promise of moisture-wicking, anti-fog technology, triple-layer polar fleece foam for comfort and glasses that filter out the ultraviolet rays.
$599.95 at www.oakley.com.
Scottevest Fleece 7.0
The Fleece 7.0 is a warm, fashionable fleece jacket which comes with a whopping 23 different pockets for all kinds of electronic gadgets. There is the Quick Draw pocket, which allows you to access your smartphone on the go through a see-through fabric in the side pocket, so you don't even need to take the phone out. Another trick addition is a hidden pocket for a tablet, a pocket for eyeglasses made of a soft cloth, and a zippered pocket for travel documents. Then there are pockets for a bottle, camera and pen. In case you forget what is where, there's a map of every pocket. Aren't you already wishing it was cold enough to wear this?
$160 at www.scottevest.com.
Contour+2
Taking the rage of live action cameras a step further, the Contour+2 is a cylindrical-shaped camera that lets you record up to 120FPS videos in four different modes, including 1080p HD. It comes with a handy on-record switch, a 270-degree rotating lens, a laser beam to show you the direction of the camera, a waterproof case and a huge variety of mounts. If that's not enough, it ensures that you record all the statistics, whether you are rafting or in the sky, with a built-in Bluetooth and a GPS receiver which can track speed, elevation and distance. Connect it to a smartphone to adjust camera settings and to preview your shot. Since the audio jack is external, expect good voice quality too.
$399.99 at Contour.com.
BioLite CampStove
There's nothing like hot soup on a camping night out. Replace the tiresome work of making your own campfire with a swanky orange-coloured BioLite CampStove. The stove comes with low fire output in less than a kilogram of weight and uses the twigs you collect, instead of gas or petroleum, to cook. While the food's cooking, the stove can also recharge your phone, light and other USB-chargeable devices.
$129.95 at www.biolitestove.com.
Eton Rugged Rukus
Rukus is a Bluetooth sound system meant to be taken outdoors with you. It uses solar panels to power the speakers, and to charge a lithium battery so you can use it indoors too…
Read the complete article at Livemint.