If you are a children books author and appreciate editors, you would have heard of Sudeshna Shome Ghosh. A Bangalore-based editor, Sudeshna has worked in the Indian publishing industry for twenty years now. She started her career at Penguin Books India and moved to Rupa Publications and Aleph Book Company thereafter. During this time, she has published authors such as A.P.J. Abdul Kalam, Ruskin Bond, Sudha Murty, Subroto Bagchi, Derek O'Brien among many others and was responsible for managing Penguin India's children's publishing list, Puffin for four years before she started Rupa Publication's children's list Red Turtle. Currently, she is a consultant with Speaking Tiger Books and is building a children's list for them.
In other words, she's a treasure trove of inside knowledge of the publishing industry and me being the Curious Cat that I always was, used our friendship by asking her the most delightful personal, almost rude questions over tea at Infinitea in Bangalore. An excerpt
Q) You've just completed 20 years in publishing and the thing you said on social media was that you wanted to do it for another 20 years. What about this job keeps you here?
Let me see, where do I start…
There are many things, but the biggest, for me, is the feeling that my work is meaningful, that I am contributing to the creation of a reading culture in children. That the books I commission or edit, are good books that some kid somewhere is going to pick up, enjoy and think about. That, for me, is what keeps me going through some clearly mindnumbing bits, like reading proofs!
Q) Why did you become an editor? Why choose this career?
It was all very serendipitous. Urvashi Butalia had come to speak at our college, which was when I first considered the possibility of publishing as a career. Later, I studied Journalism but didn't want to work in a newspaper, and then I thought of applying at Penguin as an editor.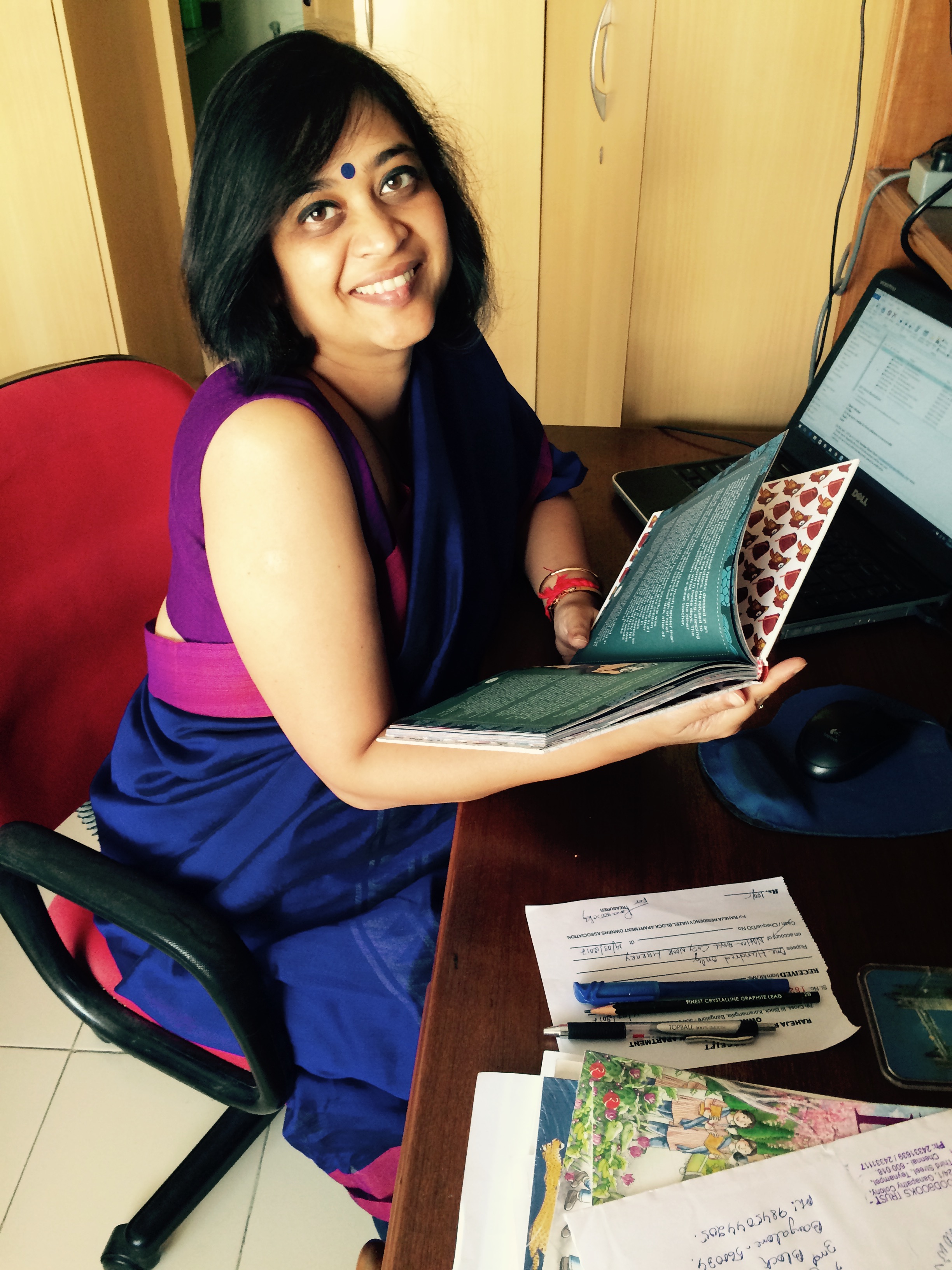 Q) Things you absolutely hate or love about being a commissioning editor?
There's nothing I hate! Among loves would be the thrill of thinking of an idea for a book or series, then finding the right voice for it. When it all fits and comes together, it's a super feeling!
Q) What do you look for in a new manuscript?
The idea. Should be fresh, should achieve what it sets out to do. And the writing.
Q) After you as the commissioning editor likes a manuscript, there are many other levels before you can sign on that author. What are these levels?
Usually a discussion with the publisher, the sales and marketing people, and finally to see that we have the budget for the book (in terms of production costs or author advance, etc).
Q) What are the most usual publishing or editorial reasons that make you reject a manuscript?
The book is not what I want on the list at the moment. The quality is not suitable. The writing is not working.
Q) What turns you off in a pitch of a book?
If it is vague and too long.
Q) The funniest book pitch you've received till now.
Have received pitches on email, verbally, on the phone and on text too!
Q) The authors you've published that you'll always always be proud of? 
All of them! The famous ones of course. But there are many others who have written great books and were a joy to work with. The first time authors I work with, specially.
Q) If you had to choose an alternate profession, what will it be?
Bartender…or Librarian
Q) Essentials of an editor?
Patience. Eye for detail. Widely read. Creative.
Q) What genres do you handle at Speaking Tiger?
At Speaking Tiger my main mandate is to build the children's list. Other stuff I do as and when anything interesting comes up.
Q) When kind of books do you read for leisure, like when you're having a break from…umm…reading manuscripts?
Mostly fiction. My latest obsession was historical fiction. I also like reading crime, translations. And in non-fiction travel accounts.
Q) You work from your own home. What's that like? What is your daily routine? How do you make sure you switch off work after working hours?
It's…complicated! No, really. There are lots of distractions, yes. But at the same time there is a possibility of doing really focused work at long intervals at home. So it's a balancing act. My routine pretty much follows a normal working day, starting at 9.30 in the morning, with a break for lunch at 1.30 or so, and then till evening. Of course, I also get to greet my son when he comes home from school, chat a bit with him about his day etc, which are nice perks of working from home (I also get to catch the assignment-is-due-tomorrow-done-nothing scenario maybe a little earlier.) I am great at switching off. As soon as I shut down my laptop, I am done. Besides, I run a kids' library with two friends twice on weekday evenings, so that's a great stressbuster.
---
For more such stories from the industry, check out Witchery of Writing