I love doing my detective workshop with tweens. When I created the mystery (which is loosely based on The Ghost Hunters of Kurseong), I had no idea it would be such a blast for not only the kids but also for me, to do it again and again, to see the stories that the kids built up with the clues I gave them. To see them put their thinking hats, huddle, frown in concentration and generally have a great time owning a story and solving a crime.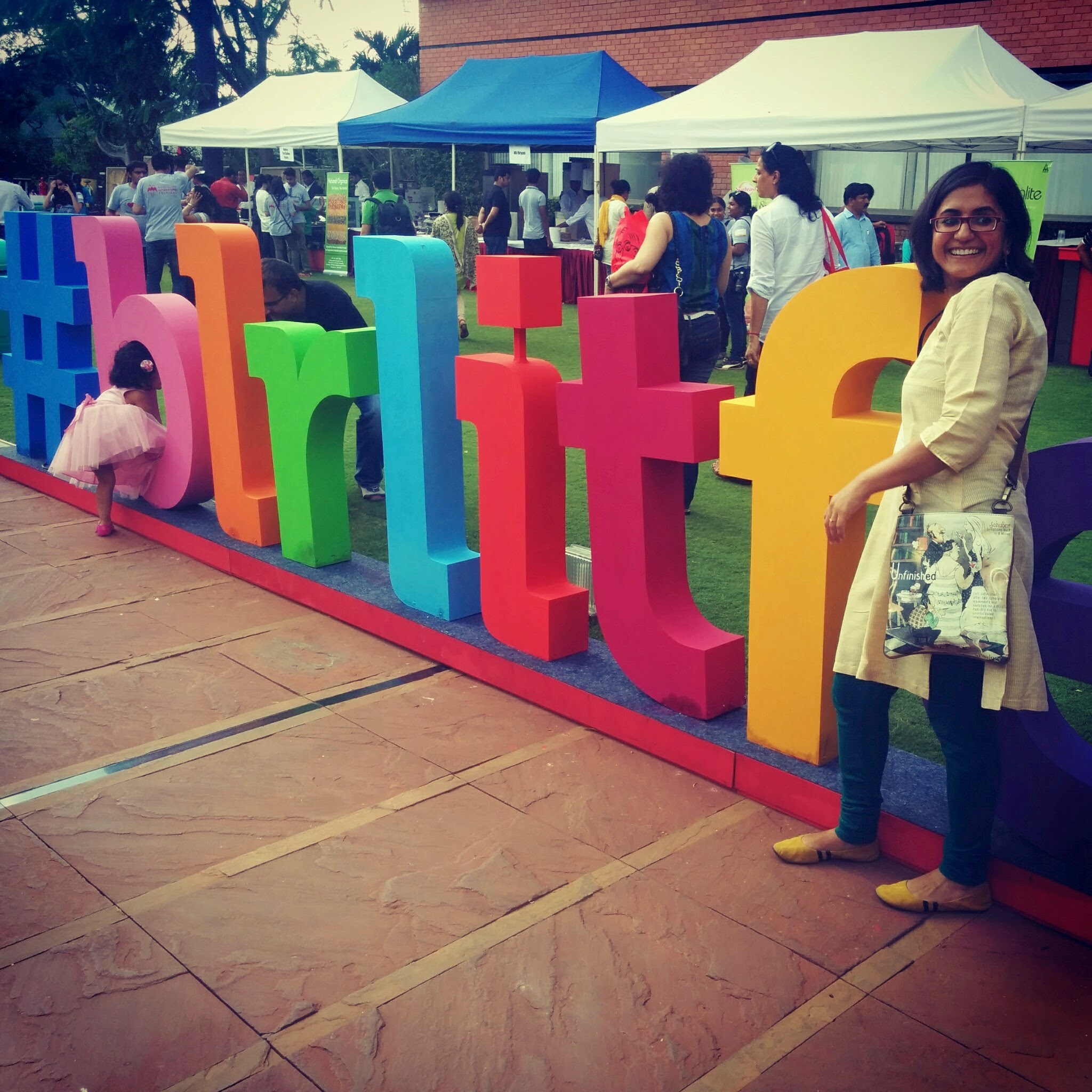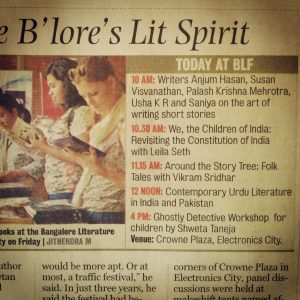 So when the kind organisers at the Bangalore Literature Festival asked me to do one, how could I say no? That's how on a sunny Saturday I stood in front of about forty curious kids. The workshop ran a bit late, which gave me enough time to drop by at the cosy Author Lounge at the festival which had a selection, much to my delight of lovely teas, including Dilmah Earl Gray of which two cups were had. Alongside, a conversation with star-author couple Zac O'Yeah and Anjum Hasan, both of whom are spectacular writers and have helped me many times with gyaan and kindness.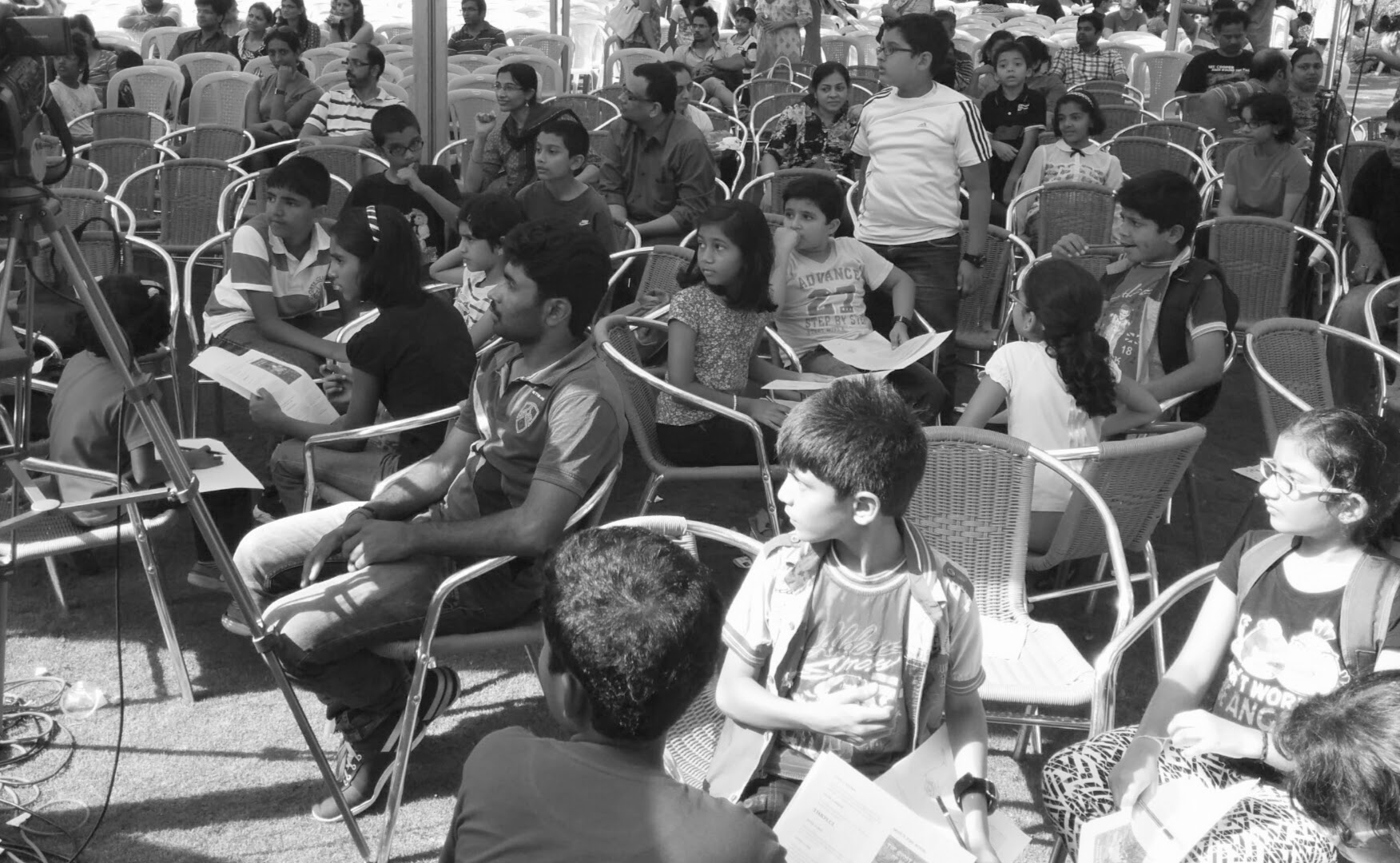 The workshop started as usual with disruption. I asked the hovering parents to go off, leave the kids alone, divided the kids by their age groups and made sure there were groups of strangers. For it's always fun for me to see strangers become friends in an hour, all thanks to solving a mystery together.
The mystery itself had to be rushed through because of time constraints, and when I gave the answer of the whodunit, one little girl came to me afterwards and said, 'I was almost there, wasn't I?' I nodded seriously and told her, 'Yes, unfortunately you didn't have enough time to think it through.' Because kids do need to mull over things, as do we, to find answers.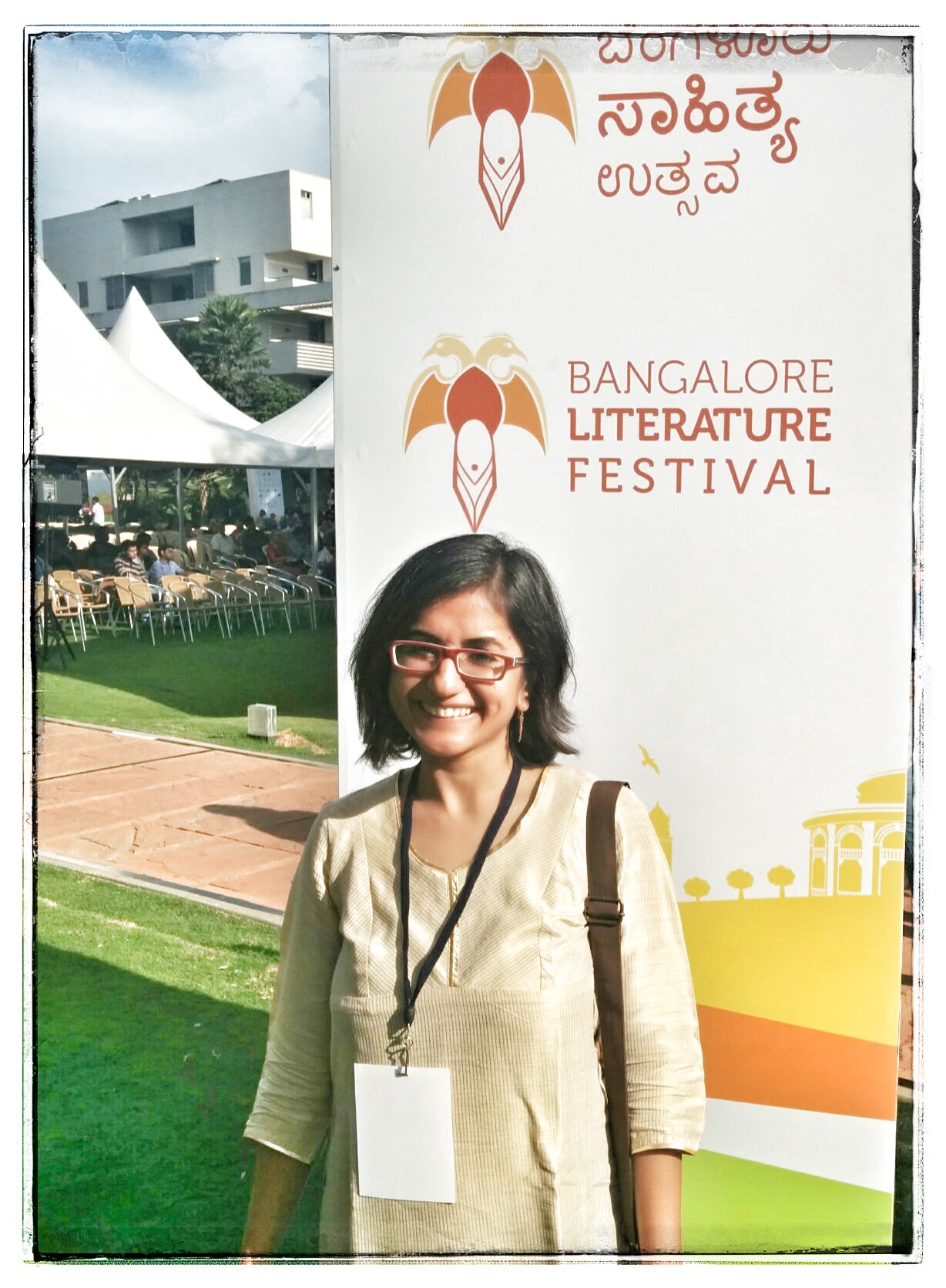 'You wrote this book?' asked a 10-year-old. 'Yes,' I answered. Looked at the book, back at me, back at the book with a frown. 'You don't look like an author,' he concluded finally, leaving me to wonder what does an 'author' look like? What is their dresscode or facecode? Any comments there, readers?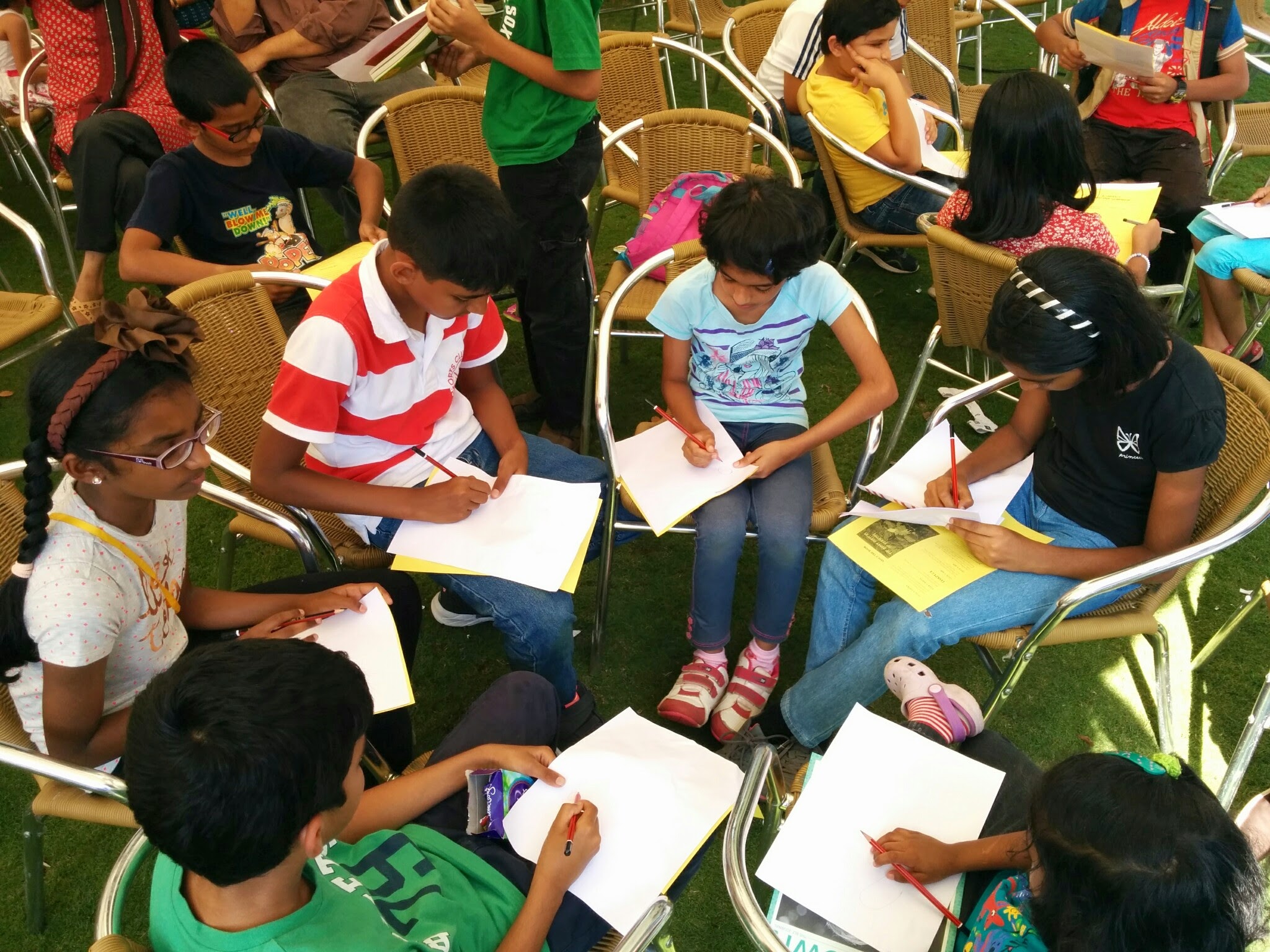 A parent came across with this: 'I was a bit jittery leaving her alone when you said parents are to leave, because she's so shy, but she had a great time, thank you.' That left me with a happy smile.
At the end of the workshop I was surrounded, happily so, with parents who were 'guarding' me for a signature as their kids ran to the bookshop across the festival to get The Ghost Hunters of Kurseong. Later when I went to the bookstore to take a photo of my book with the 'biggies', I was told all my books had been sold off. So I didn't get a brag photo, but did come back with a wider smile! My books in the hands of kids!
Back at the Author Lounge, another Dilmah Earl Grey in hand, I was called outside to meet a shy smiling young lady. 'You're her favourite author right now,' said her mum asking me if it was okay to take a photo with her. 'And you will read the book?' I asked her, behaving stern and adult-ish, taking advantage of her being smitten. She nodded shyly, her eyes sparkling with happiness as her toddler sister waved at me. 'Great, send me an email after you do,' I said, hugging her. The next day, her kind mother posted this on my Facebook page.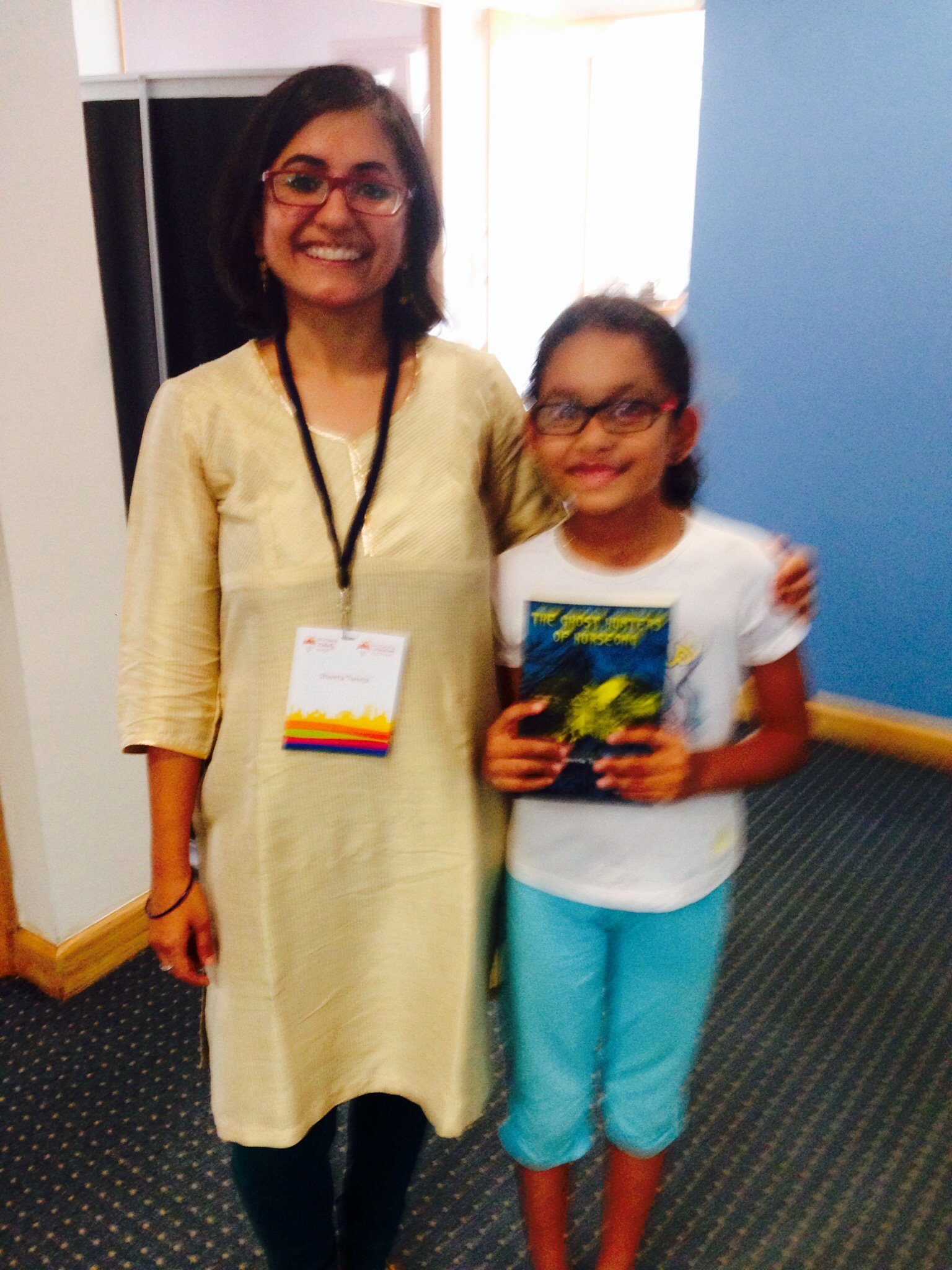 I proclaim this as the highlight of my experience at the Literature festival. I remain amazed at how much love the little ones give. She reminded me of Medha, the kind 11-year-old I met in Delhi, who had written to me after reading my book in Delhi, gifted me a painting of an owl! Which I realized I never shared on my blog, so here it is.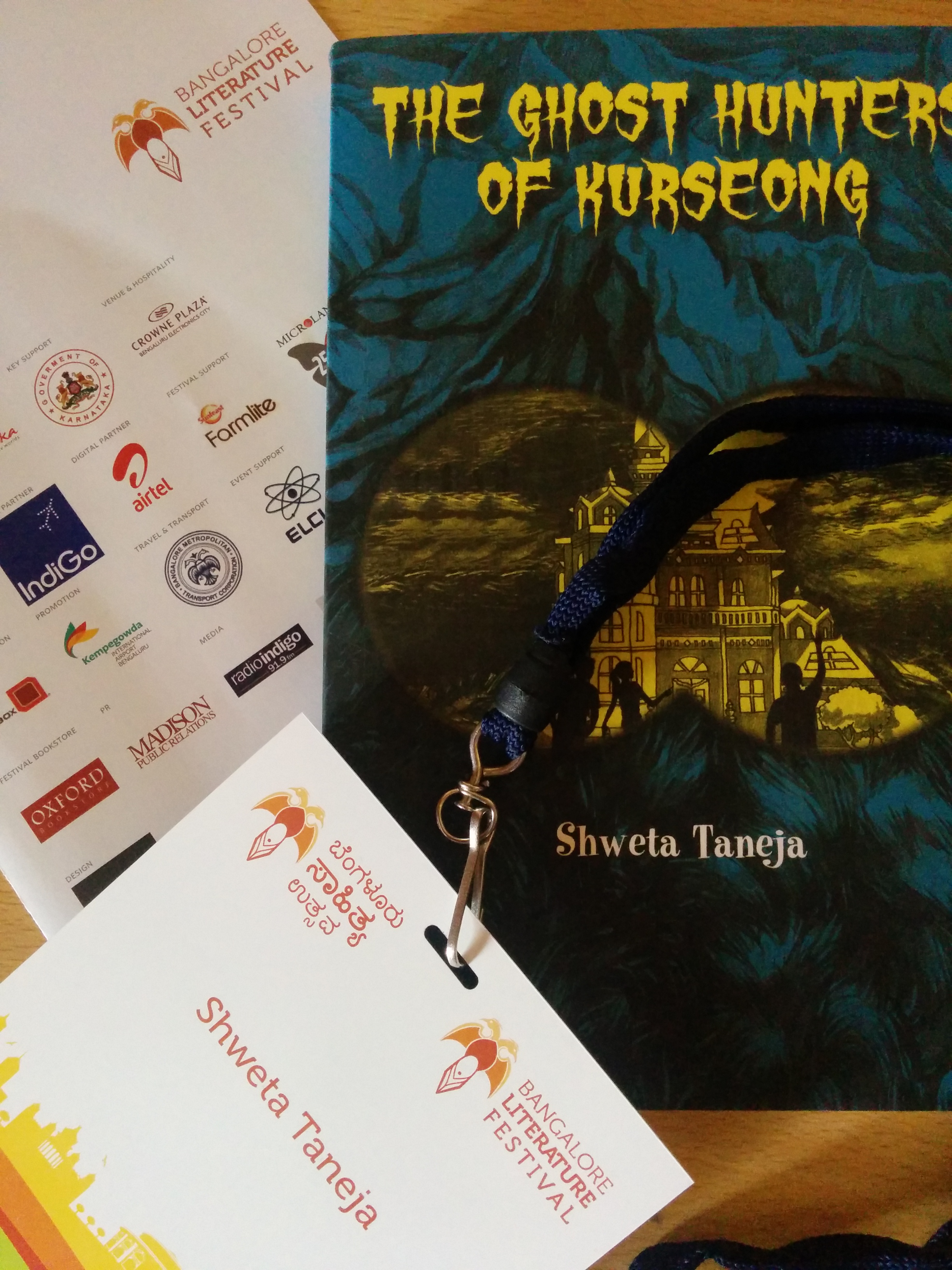 My realisations at this workshop
I admire parents who take out time from their busy schedules to expose their kids to life. There were so many experienced, talented authors who were there at the festival, interacting with kids. It must be something of a spectacular experience for the child, no? And so much better than buying them toys, or taking them around the mall. Hats off to you, parents.
Interacting with kids always makes me love them more. They're so giving, so generous, so adoring with their love, with their trust, and so curious with their questions. What happens to us when we grow up? Why can't we remain kids? (Sighs.)
Oh, and it's very, very important to have a loving husband to take care of you, feed you, take a few pictures of the event and drive you back home.
Very important. 🙂 Thank you, A 🙂