It's a lucky day for me! Just a few weeks ago, well-known author Zac O'Yeah, who has been kind to me without any reason really, agreed to send me a guest blog for my  Creative chat series.
As a young Swedish writer in the mid-1990s, Zac visited India and met one of the stalwarts of Hindi literature Nirmal Verma at a Sahitya Akademi function. Upon introducing himself as a fan, he got invited by the author to his home, where they conversed for an hour or so. Here he recounts how that meeting left a lasting impression on him.
Zac O'Yeah's latest novel is Mr. Majestic: The Tout of Bengaluru (Amazon
 // Flipkart). More on www.zacoyeah.com.  
---
'Write what you see but what you see may not be right,' it says on the first page of the boy's diary, words written by his mother who died years ago. Now he is thirteen and ill with a persistent fever, and is sent from Allahabad to Delhi to recover.
He stays with his cousin, Bitty. Some twenty years old, she lives in a barsati in Nizamuddin, on a rooftop behind the dargah, and is busy with daily rehearsals of a Strindberg play. As the boy's fever recedes, he studies Bitty and her upper middle-class friends: a couple of them foreign-returned, from Oxford, and from London, to an India of the 1970s; another is an idealistic university drop-out who, during a stint in Bihar, has seen genuine poverty and violence but didn't last it out, and so came back to his parental home, a Lutyens bungalow in central New Delhi, where he directs plays on the sprawling lawns. While out there is a world of real tragedies and deaths, here they are cocooned in their interpretations of foreign playwrights, each with his or her own sadness hidden underneath the everyday mask.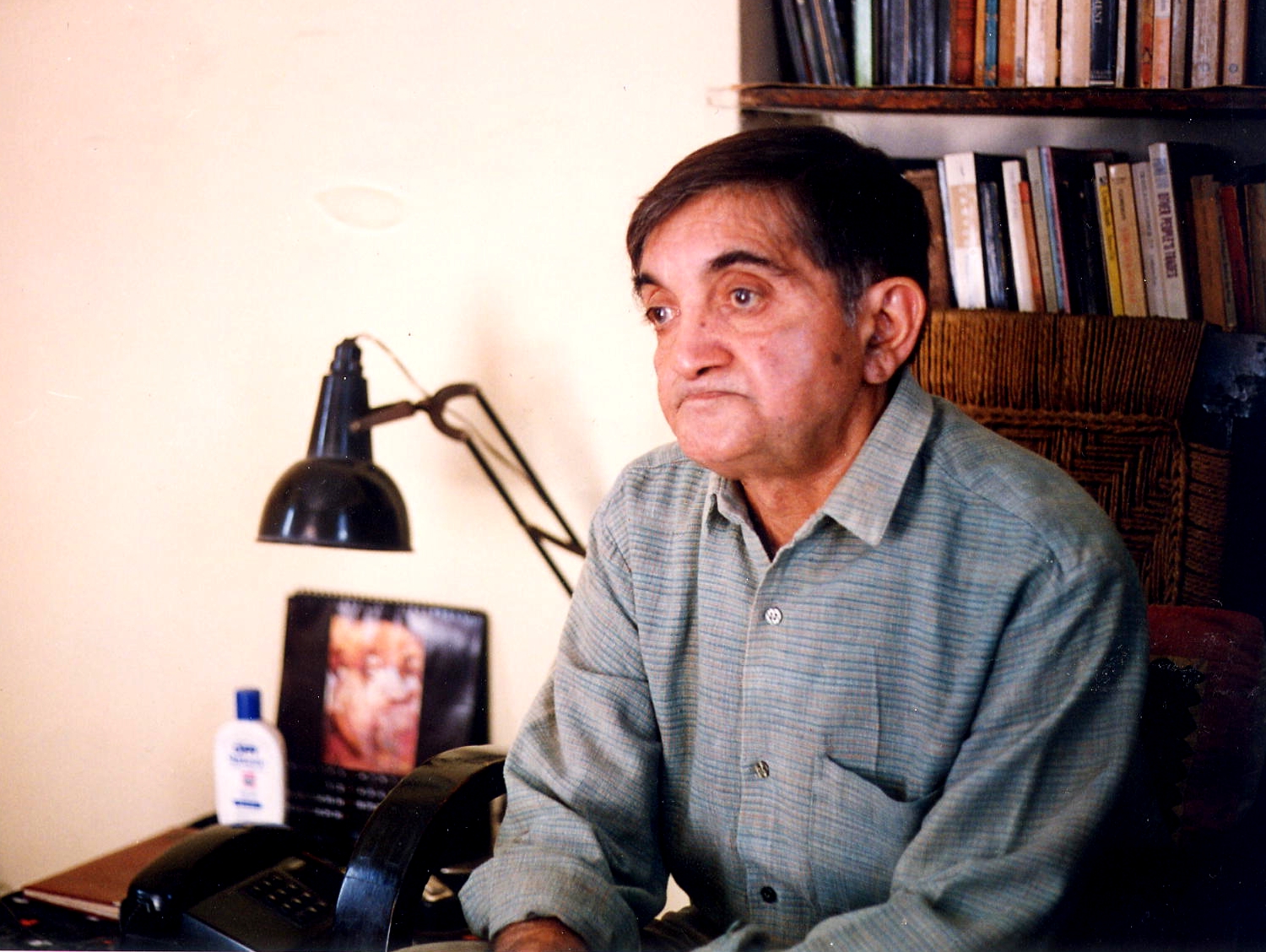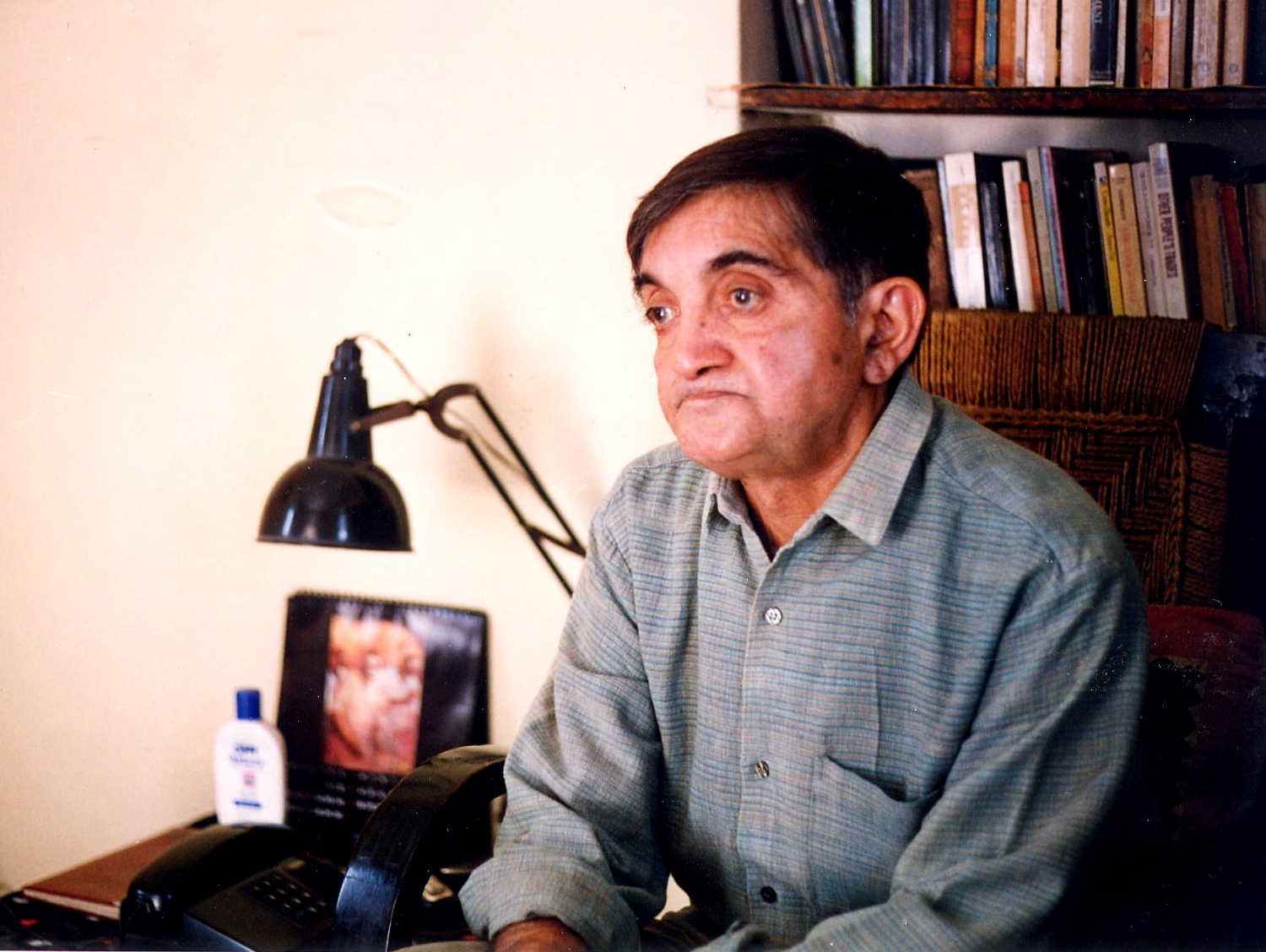 Despite their pursuit of freedom and creative lifestyles, ostensibly go-getting attitudes and artistic endeavours, they radiate insecurity, self-doubt, angst and despair – perhaps, the reader speculates, over being caught between cultures. The boy, however, can't always make sense of his observations: he sees everything so acutely that it is often painful to read the descriptions of the theatrewallahs who, while partying on Bitty's rooftop, exert influences on each other via invisible social and mental laws akin to how gravity determines the mechanical movements of planets. 'At late night parties there always comes a moment when nobody seems aware of what is happening within or about him: the world at large sinks out of sight in the glittering stream of words. Voices swell through the air but what remains behind is the ubiquitous grey silt.'
It comes as a shocking realization to the boy that actors rehearsing a scene only pretend, no matter how genuine their emotions seem. This insight taints his perception of real life too: for what is it that people do as they enact their day-to-day lives, if not pretend and act much of the time? The question thus becomes: what is the self?
'As I read through my diary it occurs to me what a stupid little fellow I am. To tell you the truth, there is no end to my stupidity,' says the narrator (whose pronoun alters between he and I) with the clarity and bitterness of hindsight, comparing his misunderstanding of things to watching a movie a second time and noticing all those small but significant things that shape events, the clues you missed when you first watched it because you were too engrossed in the film.
Every experience carries a potential disillusionment, but in the case of somebody who is thirteen this disillusionment is part of the process of coming of age. The boy may be a mute witness, barely noticed by the grownups, but he's an avid diarist and the key to the novel is this role of the authorial teenager, who once was 'he' but eventually becomes the 'I' of the novel – and who begins to catch on, with a child's talent for seeing through posturing.
And the novel I'm talking about here is "A Rag Called Happiness" (originally published as Ek Chithra Sukh in Hindi in 1979 and translated into English by Kuldip Singh in 1993). Everything a reader experiences while reading a book, a novel like this one or any other book, is in fact already over; and yet, Verma suggests, the experience lives on. 'This is time past. I died a long time ago. And you who are alive follow me through my diary,' the boy/the I/Verma writes. In terms of narrative technique, the book is mostly linear and written in a clipped prose, but with diary passages and occasional flashbacks that transpose the point of view. These occasional derailments telescope us to a certain distance from 'actual' events, allowing Verma to drop his restraint and let the prose bloom out in hallucinatory segments, such as the central scene with the dwarf at a funfair sideshow who reveals the essence of happiness in a Steppenwolfian manner, planting the seeds of existential doubt that comes to unite the cousins.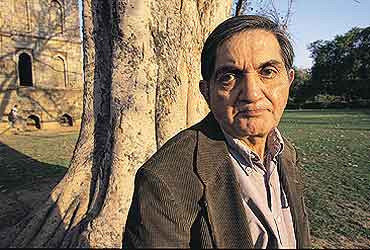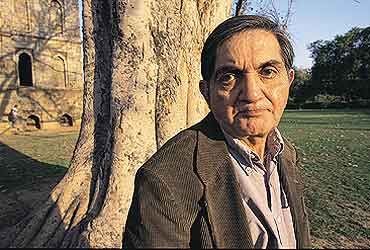 Delicately slim but enormously intense, "A Rag Called Happiness" is full of beauty and dread, one of those rare books that grow with every rereading and suddenly compel you to go back a page, rethink a just-finished sentence, merely for the enjoyment of letting an idea linger in the consciousness. Incidentally, way back in the 1990s, I had the opportunity to meet and discuss literature with the author of this literary masterpiece. Unfortunately, I can't seem to locate the cassette tape onto which I recorded our conversations, but I do still vividly remember Verma's study.
The room was reached via a narrow staircase to the roof of his Delhi home, somewhere near Karol Bagh, or so I seem to recall, and it reminded me of the one-room barsati described in that very novel – "A Rag Called Happiness" – although this barsati was crammed with his books, and had the portraits of Virginia Woolf, Mahatma Gandhi and Ramana Maharishi prominently displayed on the wall. Verma was at that time 67, I was a 28-year-old aspiring novelist looking for senior people to learn writing from, yet he took the time to chat for a long afternoon. I remember him saying: 'The theme that runs through my novels, with some variations, is about our attempts to convey our identity to others and our failure. And the resulting sorrow. This loneliness is much greater than a mere lack of friends. It is our destiny. From my present position, my stories seem to be repeated attempts, again and again, to understand the meaning of that failure.'
And, I asked a trifle worried, what is that meaning? 'God, and the absence of God, and the meaning of a lack of meaning, the brevity of existence, the lack of morality, and death right in front of us…' Verma said and paused, searching for more words. 'To find a pattern or meaning in some kind of genetic belief in that there is no meaning. All that exists is chaos. Wishing to believe, but knowing that there's no permanent truth. So if you ask me for the themes I write about, I'll tell you that it is this: for me, art is a scream from the artist.'
I also still recall the voice, feeble, just above a murmur, often drowned by city noises, but persistent – especially when speaking words like 'loneliness' it was as if he pushed his utterances up some steep inner slope.
---
Nirmal Verma (1929-2005) wrote five novels, eight collections of short stories and nine volumes of essays and travelogues, including A Rag Called Happiness (Amazon 
// Flipkart) which Zac mentions below. His honours include the Jnanpith (2000), the Padma Bhushan (2003) and the Sahitya Akademi Award for lifetime achievement (1985). Linking a few of his books to order: The Red Tin Roof (Amazon
 // Flipkart), Meri Priya Kahaniyan (Amazon
// Flipkart), Days of Longing (Amazon
 // Flipkart), Dus Pratinidhi Kahaniyan (Amazon
 // Flipkart)