While browsing the layers that is the internet, I came across Global Slavery Index and found the facts that they'd written about India after research quite intriguing. There are lots of little nuggets there to mull over and think about various ways we ignore, encourage and are okay with slavery in our country. I had hoped this is not true, that it's fiction, or something that can come under my Tall Tales section, but unfortunately, that is not to be. An excerpt from the report.
---
How many people are in modern slavery in India?
India is undergoing a remarkable 'triple transition', in which economic growth is both driving and is being affected by rapid social and political change. Economic growth has rapidly transformed the country over the past 20 years, including the creation of a burgeoning middle-class. In 1993, some 45 percent of the population were living in poverty; by 2011 that had been reduced to 21 percent.In addition to economic growth, ambitious programmes of legal and social reform are being undertaken right across the board, from regulation of labour relations to systems of social insurance for the most vulnerable.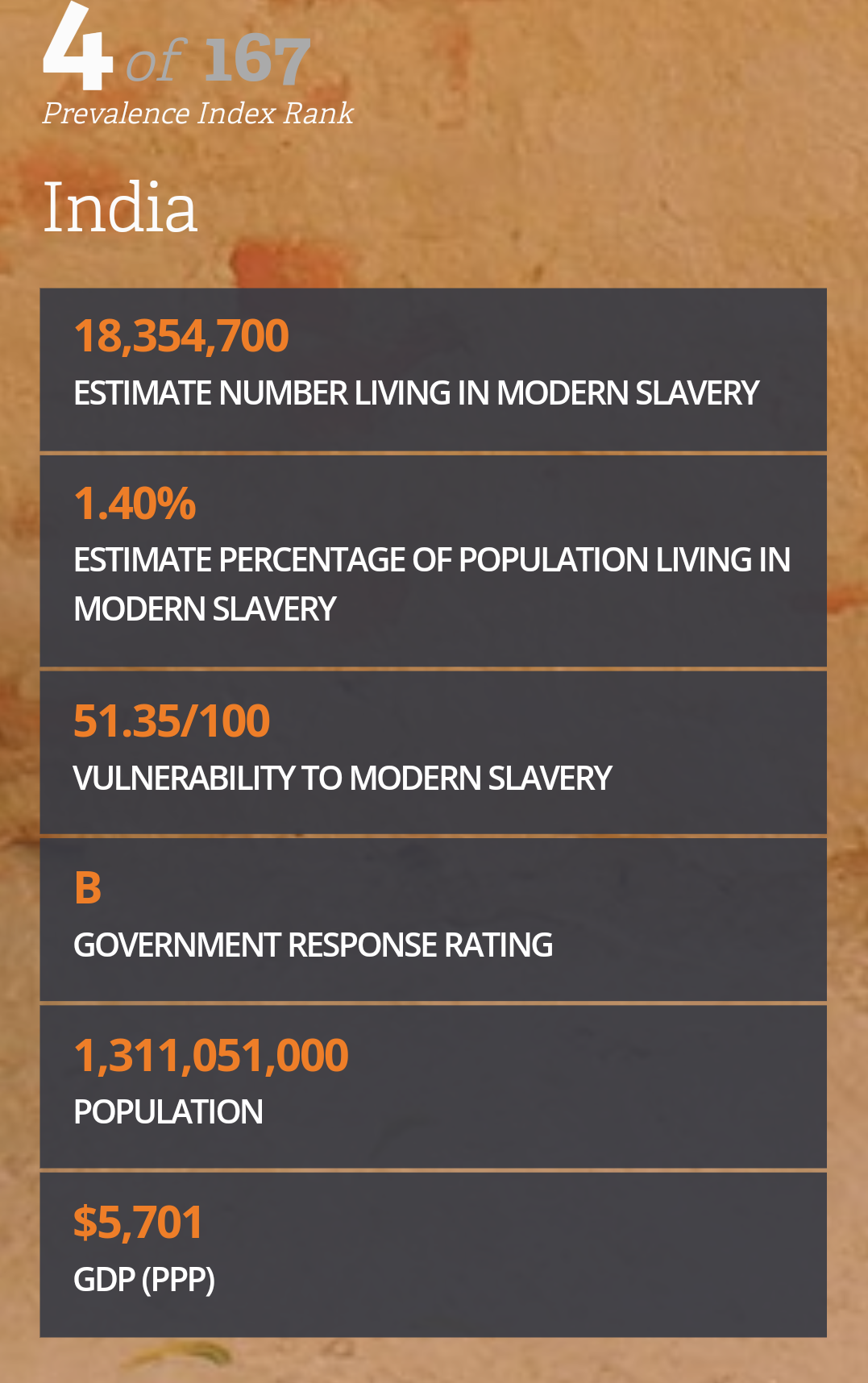 Continue reading

"Slavery in India and how it compares to the world"