If you wish to be involved with the process of your government, as any citizen should, you do not necessarily need to wait for the UMANG app. There are already many apps that allow you to ask questions, offer suggestions and get involved in government initiatives. Till the government comes out with UMANG, we suggest a few other apps you can try.
Participate in policymaking
Are you very vocal about government policies? If yes, head to MyGov (free on Google Play, Mygov.in), an online portal of the Union government where different departments seek suggestions and advice. Over the last year, the site saw discussion on ideas such as simultaneous elections and open data use licence and invited suggestions on a draft policy note on value capture finance. It also allows you to take part in logo-making and design competitions. If you want the Prime Minister to talk about an issue on his 'Mann Ki Baat' show, you can give your ideas on this site. So just log in and air your ideas.
Since its launch, the app has seen more than 500,000 downloads, though it is a bit slow to load and hasn't been updated since 2015. The website offers the best experience.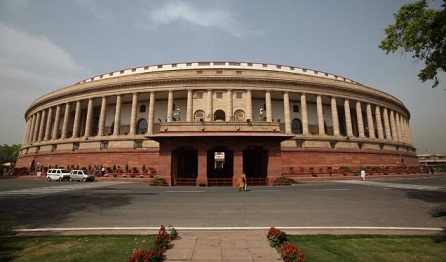 File an RTI
The Right to Information Act is one of the most important tools you can use to cross-check or raise questions about government tenders, processes, fund allocations and more. The government has made the process simpler by launching a website (Rtionline. gov.in) for filing RTI requests to Central ministries and departments. State departments, local municipal bodies and 'gram panchayats', however, will still need RTI requests to be sent by post.
The RTI India app (free on Google Play, Rtiindia.org), also offers a forum where you can follow RTIs filed by other citizens and share ideas, or take help from activists. If you're interested in filing one without waiting to learn about the process, head to Online RTI (free on Google Play, Onlinerti.com), a Bengaluru-based start-up consisting of lawyers who will file the RTI on your behalf for a fee of Rs199 per application.
Report a bribe
Among states, only Kerala has apps that allow you to report corruption. Both Arising Kerala (free on Google Play) and Whistle Now (free on Google Play and App Store, Whistlenowkerala.com) are public-private initiatives of the state's vigilance and anti-corruption department. Report an incident of bribery, and it will be investigated.
Non-Keralites can log onto I Paid a Bribe (free on Google Play, Ipaidabribe.com), a nationwide forum that allows you to report anonymously if a government official or department sought a bribe, how much you paid, for what work, and when. You can also applaud the work of honest officials. The website, a crowdsourced collection of stories, sends your report to senior officials of the department concerned, the state vigilance officer, and newspapers. They also publish annual and quarterly reports on corruption data.
---
For complete article, head to Livemint.com