The policeman said, don't blame us if women get raped if they are dressed provocatively. Karnataka Women and Child Welfare Minister C C Patil said women should know how to dress or presumably face the consequences.
And here's what the media said. I have used about 20 articles generated in the media (in English press) to see the words we use when faced with such a blatantly provocative statement from those in authority.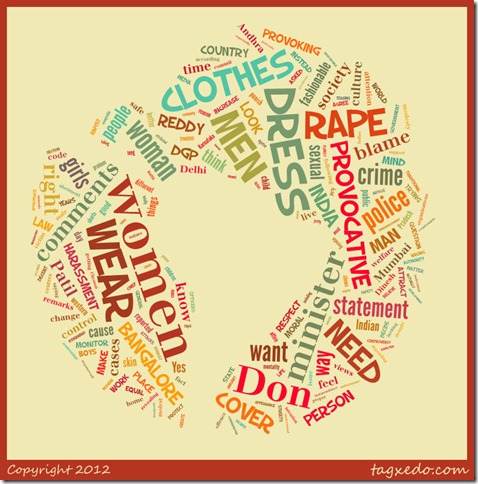 Interesting. I wonder if these words alone express even an iota of the rage I feel inside me.