Making comics is such a difficult task. I have always appreciated the dedication and the love of comics in artists that i meet every day online and offline. So it took me a while to say yes to the kind people at Bookalore when they suggested that I do a comics workshop in their July event for kids. I went back to the drawing board (my whiteboard in my study) and figured what to do with kids. How does one teach about making comics? As a writer that too? So I asked Bangalore-based, soft spoken artist Ojoswi Sur to join me in the workshop to give an artist's perspective to kids.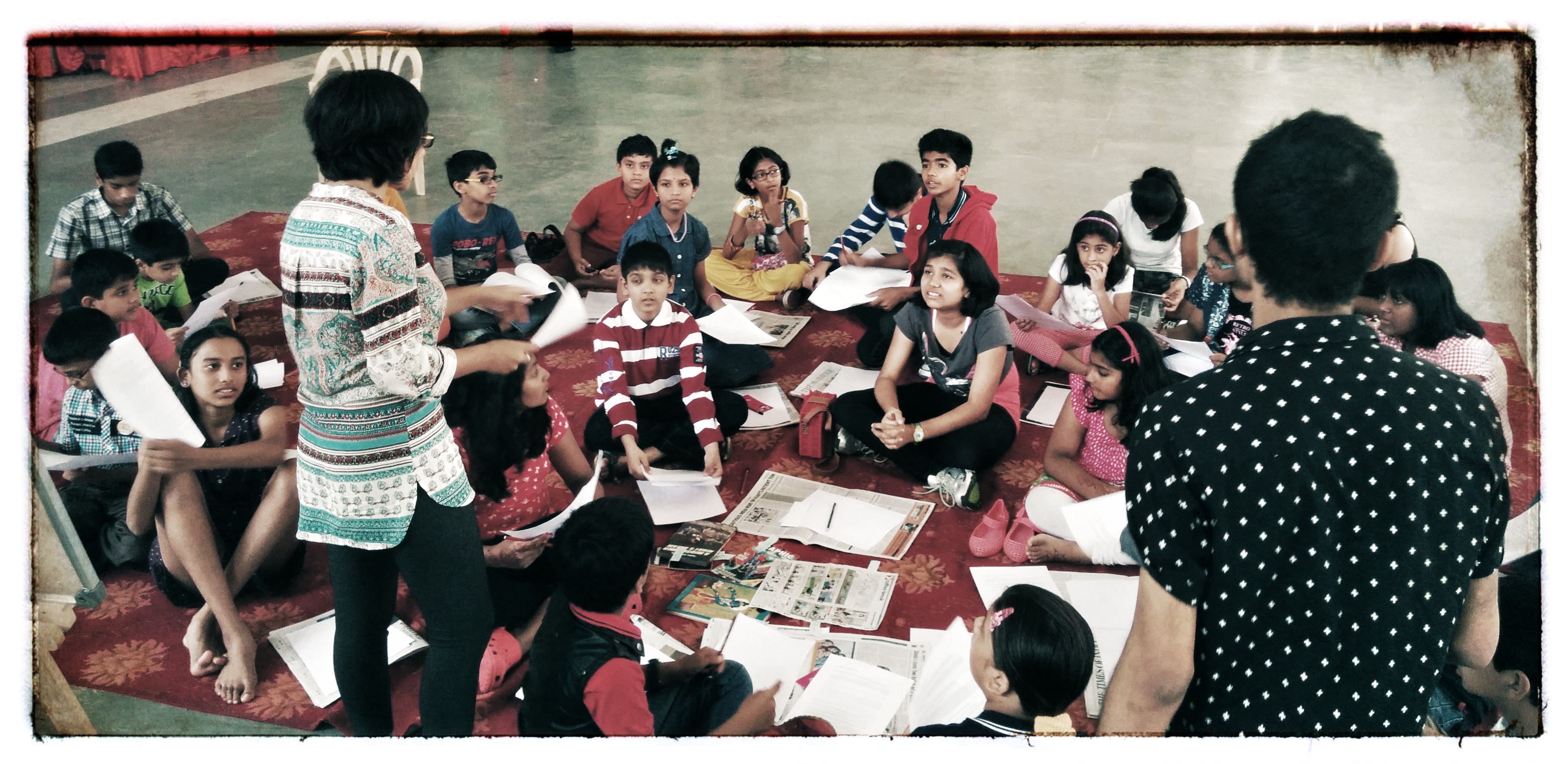 It was all experimentation on our part. We loosely structured the workshop and decided to give the kids the basics of comic making (panels, balloons for dialogues, types) and gave them a chilling scene from The Ghost Hunters of Kurseong and see what they came up with. The results were surprising and so much fun! The kids huddled, discussed, wondered, had a nervous breakdown, scribbled, begged each other for erasers and mostly I hope had a grand time. Of course I had grossly underestimated the time they would need to make comics and given them a long scene (poor things), so none could complete the effort. But they did have a gala time which is all everyone hopes for really.
Want me over for a workshop on comic making? Contact me now.