Looking for image-editing apps to share your photos along with your tweets? Skim through our list.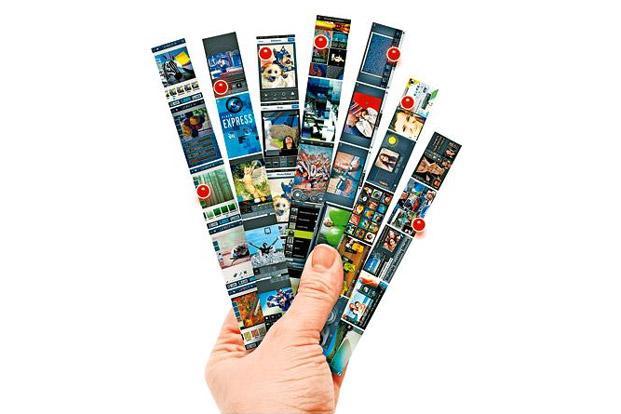 Twitter
 and 
Instagram
 might have started off as a match made in heaven, but over the last couple of months, signs of a break up have been showing. First, Twitter deactivated the ability to transfer your Twitter friends' list to Instagram, and this month, Instagram removed the ability to post images directly into your Twitter feed, forcing you to visit the Instagram site to see images.
At the same time, Twitter also added Instagram-style image filters to its iPhone and Android apps, and it doesn't seem like the two networks are going to see eye to eye again anytime soon. But if you don't want to use the official Twitter app, there are still plenty of alternatives with image editing and timeline image-sharing built in. We list some of our favourites.
Pixlr Express
Free
One of the smoothest edit apps in the market, Pixlr Express offers you capability to minutely edit your photos in a simple, clean and easy-touch layout. It has four levels of editing. Adjustment can sharpen, whiten, remove red eye, touch up, focus, blur, crop, rotate and autofix. In Effect you can choose vintage, creative or default effects. Overlay adds masks to your photograph and Border adds various styles of borders.
Shareability: Pixlr supports Twitter, Facebook and some other photo-sharing networks, and has a feature that lets you share large, medium or small versions of the picture, depending on whether you want a fast upload or a high-detail picture online.
What we like: It's simple, clean and has an easy-to-manoeuvre layout.
Get it: 
Pixlr Express is available on Google Play, iTunes, and 
web
Aviary Photo Editor
Free
One of the most popular photo editors on Android, Aviary Photo Editor comes loaded with simple features like auto enhance to beautify your photographs with a single tap. Other features include enhance, effects, stickers, orientation and crop. You can edit colour brightness, warmth, contrast, saturation as well as draw and add stickers on to the image.
The Aviary Photo Editor is made by the same company which also created the image-editing filters for the official Twitter app.
Shareability: The app automatically picks up social networking apps on your phone to share with. You need to choose one by one to share as there is no share-all option.
What we like: The layout is simple and changes made to the photos are fast. The editor gives you a high-resolution output and you can customize your tools.
Get it: Aviary Photo Editor is available for free on iTunes, Google Play and Windows Phone. Effects packs such as Grunge and Nostalgia cost Rs.53.72 per pack (each pack comes with six filters).
Decim8
Rs.55
If you are tired of photographs that look pretty, opt for Decim8, an editing app which lets you systematically destroy the photographs you have taken. The app applies filters which make your photos look glitchy on purpose. When you apply a filter through Decim8, it goes into the image file and corrupts the data resulting in hi-resolution messy images.
Shareability: Direct upload to Flickr, Instagram, Twitter, and Postagram.
What we like: You can save combinations of your own favourite effects and use them on more photographs. And the fact that the app comes with a warning sign: "This app is capable of completely destroying an image. If this doesn't appeal to you, there are lots of apps out there to provide all the 'safe' effects you could ever want."
Get it: Decim8 is available on iTunes. A desktop version will launch in 2013.
Snapseed
Free
A popular editing app for professionals on iPhone, Snapseed was recently bought over by Google and made available on Google Play free of cost. Earlier this year, it was designated the Best Mobile Photo App of 2012 by the Technical Image Press Association (Tipa). The app which is meant as an editing tool for professional or advanced amateur photographers, comes loaded with different enhancement options for cropping, straightening, adjusting focus and fine tuning hues by adjusting white balance, saturation, contrast and more. You can even choose to use Selective Adjust and make changes to a part of the photograph (like removing shadows on people's faces) and add on filters and borders for a finishing touch after your basic editing is done.
Shareability: With a click share to Google+, Facebook, Twitter and
others.
What we like: It gives you a stronger control on editing your photo as well as undoing edits, filters or reverting to the original.
Get it: Snapseed is available for free on iTunes and Google Play (Android OS 4.0 or later)
Hipstamatic
Rs.55
Hipstamatic makes your iPhone feel like an analog camera. You can choose the type of lens, kind of flash and the film that you want, with hundreds of different combinations possible. Once you set up the shot, the screen looks like an analog camera, complete with a small view finder with a faux leather finish. And the final photograph is a replica of what you'd get with the same combinations in a real, analog camera….