When I first began writing fiction, I didn't take any creative writing course. There weren't any I could find. Instead I learnt the old way—reading, scrounging blogs of writers, emailing authors and haranguing them—till I could build that small little wisp of an idea in my head, through plot building, characterization, structure and somehow fit it into the shape of a novel. Learning the art of writing this way wasn't easy. And if it wasn't for the support of a lot of authors who replied back to me over email and tried to help, I would have given up before I finished my first novel.
Does a formal writing course help?
Last year, when I attended a few classes at the creative writing master's course at Chichester University, UK, as part of my Charles Wallace India Trust fellowship, I realized how these classes could have helped me as a debut author. A formal course would have introduced me to concepts of structures, storytelling style, plot building, scenes, pace, and many other little building blocks that each author needs in order to build the magic wand of writing and shape the story in her head. Plus, it would have introduced me to authors and publishers and made me understand how the publishing industry worked a little bit more.
Which is why when I heard about author couple Anjum Hassan and Zac O'Yeah, starting an intense creative writing course in Bangalore, I decided to write about it, hoping that debut writers, who are scrounging now like I did all those years ago, would hopefully attend and build their magic wands of writing.
An intensive writing course will show you possibilities
Bangalore's worldBangalore's World-Famous Semi-Deluxe Writing Course as it's called is a 12-week program at Shoonya – Centre for Art and Somatic Practices where a conglomerate of authors introduces you to various genres including short stories, thrillers, travelogues, children's literature, writing for film and television, business writing, poetry and translations. You get to meet a lot of wonderful writers and learn from them. Both Zac and Anjum didn't want to keep the cost very high as they wanted to encourage everyone who harboured a wish to write and not only 'corporate types'. Excerpts from an interview.
Q) What brought about the idea of doing such an intensive creative writing course?
Anjum: Because it just felt like high time that somebody starts something like this. There have been lots of smaller and more informal courses over the last few years in Bengaluru, but none that actually follows a thought-out curriculum which takes a broad perspective on writing as a possible career. And with more people being interested in writing, who may want to write a novel or whatever they wish to write, it seemed like a nice idea to do something.
Q) Tell us a little bit about this workshop. What modules do you plan, how will you divide the teaching among yourselves.
Zac: We're trying to bring together all the best writers of Bengaluru to teach the different classes. So over three months, participants will spend their weekends in a classroom understanding the writing craft and trying their hand at a range of genres, so it is all very hands-on and interactive. One of the main ideas is that participants get a chance to interact with leading writers and other experts – like a literary agent – to get ideas, inspiration, and hone their skills.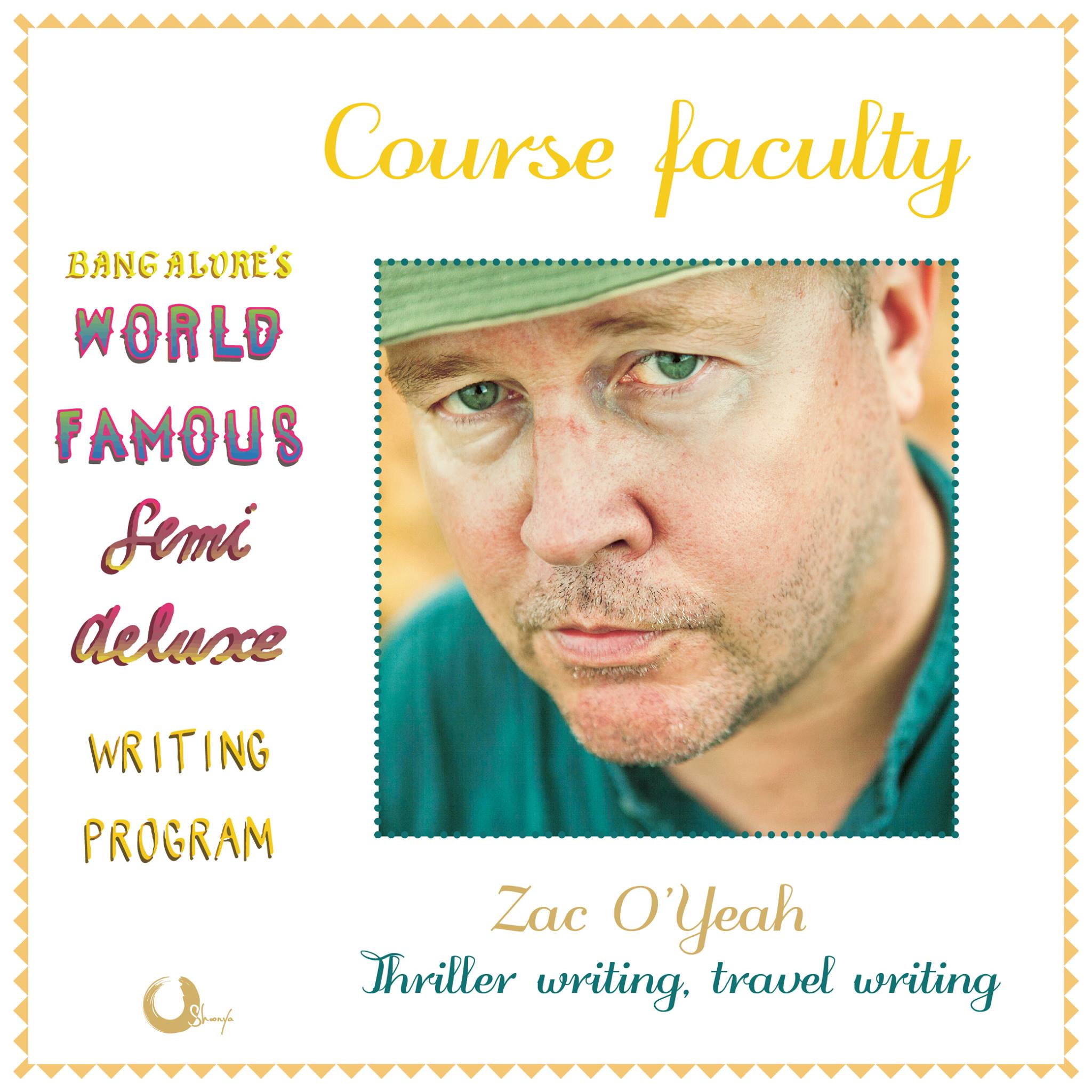 Faculty include myself and Anjum, of course, but also Eshwar Sundaresan, who'll discuss literary concepts and the basics of writing, as well as a war correspondent, a former chairman of an ad agency, a renowned writer of children's books, a leading Kannada/English translator, one of India's best literary critics, and a top literary agent amongst others.
Q) Is the workshop for novice writers only or do you think intermediate writers will be able to pick something up from there too? Who is your target audience? Who do you think stands to gain the most?
Anjum: Although novice writers can join, it is actually planned to cater to those who are seriously into writing and who might even contemplate a career in it, but aren't perhaps all that sure what kind of writing they want to take up or how to best go about it. So we cover everything from travel writing, screenwriting, long form reportage and narrative non-fiction which is very hot these days, to blogging, ad and commercial writing, poetry, literary criticism, ghost writing, writing for children and young adults, and lots of other fun things.
Zac: Pretty much everything that can be useful to know. So those who join will get a broad exposure to the entire professional writing world, which will help them determine if they should pursue a career in it, and if so, how to best go about it and what you need to know before you start out.
Q) A big part of any creative writing course is mentorship and critical feedback. Tell us how you plan to factor these two things into the workshop.
Anjum: There'll be assignments at the end of each class and the teachers will give individual feedback to all students. So they can try their hand at different kinds of writing and get an assessment of how they're doing. Plus of course in the classroom all the sessions are very interactive, so one can get straight answers directly from the horse's mouth, so to speak.
Q) The price for a 12 weekend long workshop is quite nominal. Why didn't you charge more?
Zac: Because we are not really planning to make any money out of it. We just felt a workshop like this is needed since so many people seem to want to get into the writing business. Any profit we make, if there is surplus money above the cost of paying the teachers and classroom costs, will be put into community initiatives such as a free lecture series on Bengaluru, the city, and art and ideas relating to it, and which everybody can come for.
Q) Both of you are prolific writers and there are many in the industry who say that teaching exhausts your own creativity. Does teaching the craft to others take away from your own creative work?
Anjum: No, teaching is part of developing one's own writing. It is like once you know something well enough, it is worth sharing your knowledge of it. Besides, me and Zac are not teaching alone – we have novelist Eshwar Sundaresan with us plus a large faculty of guest teachers such as war correspondent Rohini Mohan teaching long-form non-fiction, novelist Samhita Arni teaching screenwriting, and leading literary critic Somak Ghoshal teaching reviewing, as well as many others.
Q) When are you doing this again? What are the future plans for the workshop?
Zac: If it takes off we might do it again. Let us see. Maximum we can do four courses a year since each course is three months long. But people in Delhi have already asked if we can start a branch there.
---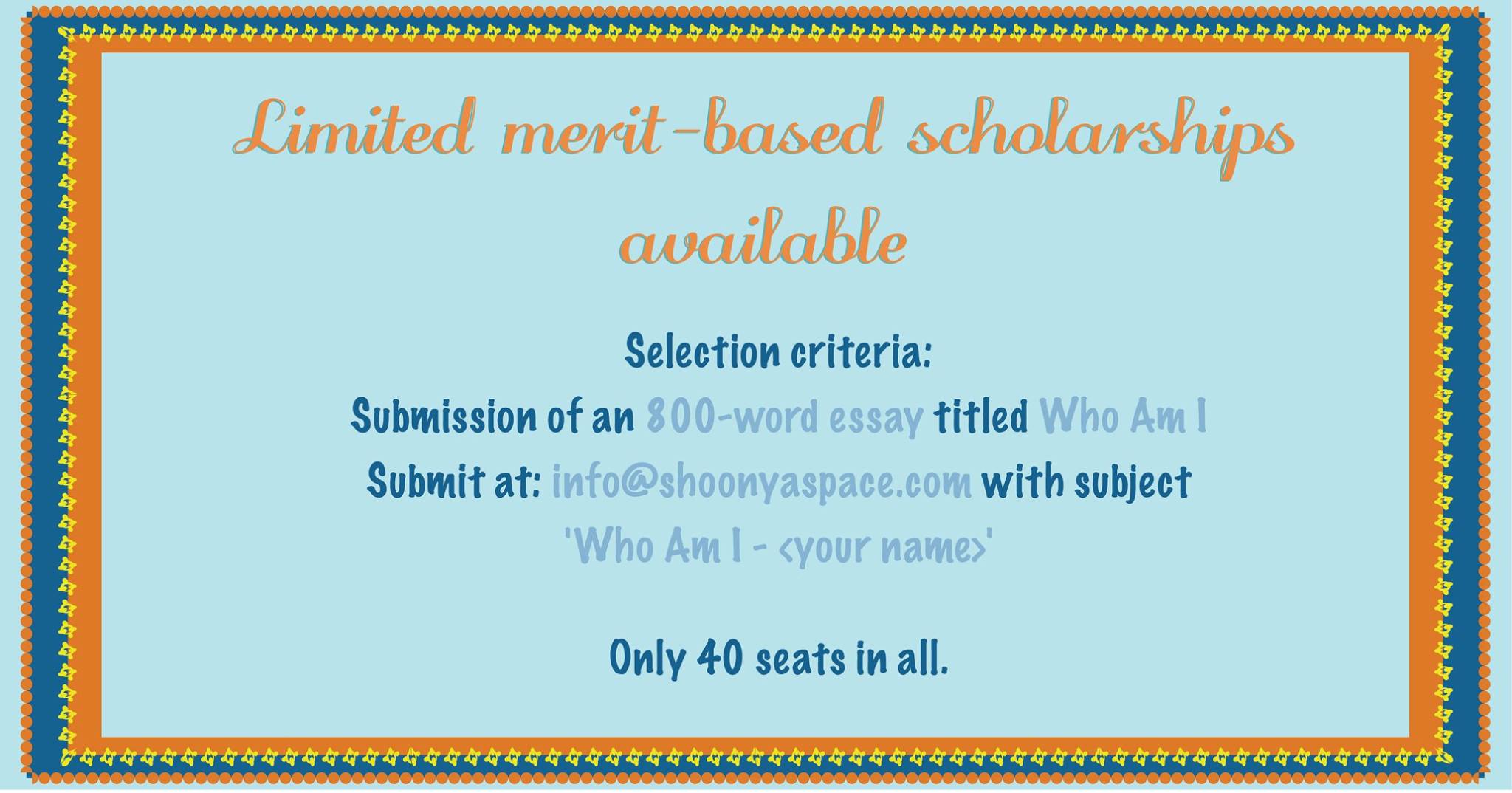 Seats to the Semi-Deluxe program are filling up fast. If you want to apply, you have to submit an 800-word essay on 'Who am I?' and the authors will decide if you have the willingness and talent to write and only then include you in their 30-odd class. For more information, contact info@shoonyaspace.com or read up their Facebook event page.