This month-end, throw a bash out of kilter by unplugging your friends and family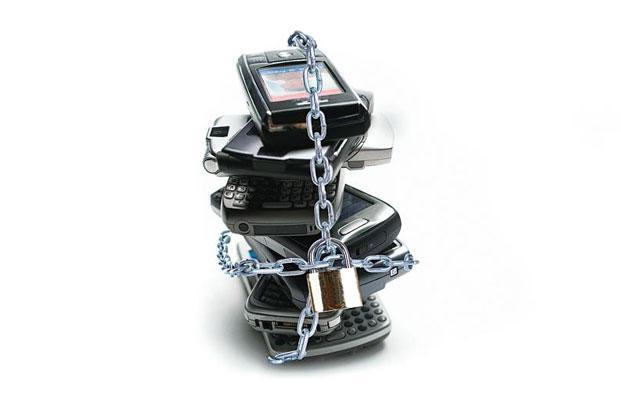 To make sure your guests know that you are serious about your gadget-free party, ask them to switch off the phones, or even confiscate their phones, politely. Parties nowadays are chock-a-block with screen scrolling, the selfie-mafia and people who can't talk to another person without thumb-typing a tweet or pouting for yet another groupie shot. If you're tired of all the phubbing, or phone snubbing, you get from a device-glued friend, this party season treat your family and friends to a digital detox by prepping a device-free party. Here's how you can perform the miracle.
Find a postbox
Start with yourself. Send invites through the snail mail (remember that mailing system in which you have to look for a little red oblong thing called the postbox?). That means no Facebook message invite or a WhatsApp group invite. Instead, sit down, draw, write, create a handmade card, or if you don't have time, log on to Quilling Treasures (www.quillingtreasures.com ) to make a few cards. Now find out your friends addresses with a call and then go find a postbox to mail them. Simple, no?
RSVP, no phones
Cellphones have become an extended third arm for people, so don't think you can get away with planning a surprise device-free party. Unless you want to turn all your friends into enemies, be polite and ask friends to come prepared for the digital detox. Spell out what it means—no smartphones, no tablets, no television, nothing that's connected to Internet (including fitness bands) and nothing that beeps occasionally (even pagers). It shouldn't be a shock for the invitees or you might find that some of them are offended when you grab their phones.
Confiscate all technology
To make sure your guests know that you are serious about this gadget-free party, ask them to switch off the phones, or even confiscate their phones, politely. This party season opt for sketching instead of taking photos. If someone feels jittery and almost has a heart attack at the idea of being unreachable for a few hours, urge them to keep their device on silent, but do take it away from the guest. Put all these gadgets in a tech box and stash it somewhere everyone can see. And we mean all devices—smartphones, tablets, smartwearables, watches, everything that can come between face-to-face conversations.
Sketch a selfie
If someone wants to use his/her camera to record the wondrous conversations and moments that you're experiencing, hand them a pen and paper (have lots of those around). Now ask them to record, the old-fashioned way. Write, sketch, draw, doodle anything to recreate the experiences that they're witnessing. Post the party, order frames from Pepperfry (www.pepperfry.com ), (www.fabfurnish.com ) or other shopping websites, frame the creation and send it as a thank-you gift.
Keep board games
Play sci-fi themed board games. To keep people from scrolling, add a healthy dose of competition among the guests with board games. Instead of the usual Ludo, Snakes and Ladders or Pictionary, try games meant for adults. Blah Games (www.blahgames.com ) stocks complex fantasy, sci-fi themed and war games (such as Star Wars and Earth Reborn). Or if you've not planned ahead and want to try out a game which you played in your childhood, head to Traditional Games (www.traditionalgames.in ) to find one that suits your party best. The website has rules for all traditional Indian games.
Cook together
If you have a small and intimate gathering, ask your friends to get involved with the party.Cook a recipe together or do a potluck. Divide responsibilities so that everyone works on it together and keeps busy. For recipe inspirations, head to www.partiesthatcook.com
Get a few tapes
Listen to music the retro way. Ask your friends to fish out their favourite tapes from the attic and bring them to the party. Bicker on which song you want to listen to first, argue on the positives of a 1990s cheesy Bollywood song versus Madonna crooning Like A Virgin. Laugh, make fun of bad choices you made when you were younger. If you don't have a boombox, get Philips CD Soundmachine (www.philips.co.in , Rs.3,499). It plays tape, CD, MP3, even records tape to CD. Keep musical instruments Remember how we all used to play antakshari for hours together? If you have friends who like music, ask them to bring along their guitars and percussion instruments. Before you know, you will have all at the party humming and singing along. And if you have the budget, buy an instrument or two from Bajaao (www.bajaao.com ), which has a large collection of acoustic string, and Indian instruments.
First published in Mint. Read the complete article here.