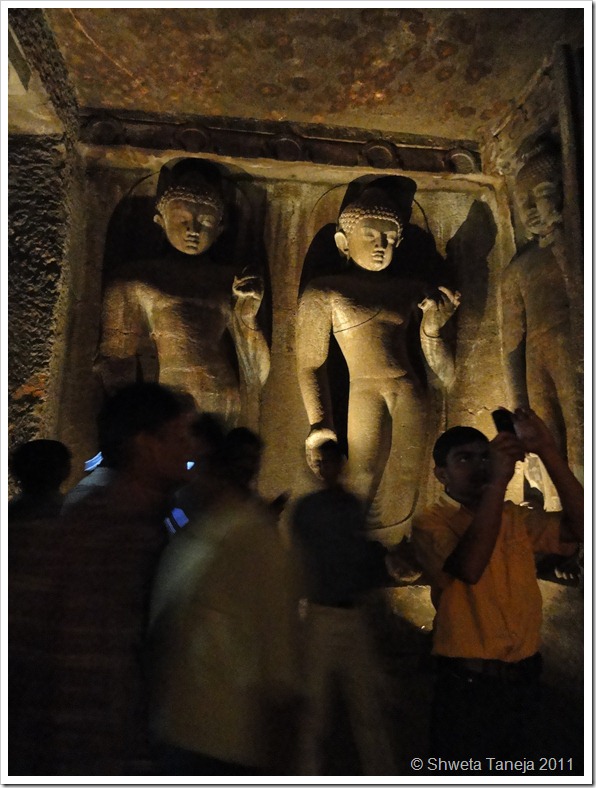 About the photograph:
It was during a recent trip to Ajanta Caves that I clicked this. The Ajanta caves which were excavated during 2nd century BC to 5th Century ACE, are a series of Buddhist monastery sites, still beautifully preserved. In one of the caves stood these tall sculptures of Buddha which are more than 1500 years old and still exquisite. Hovering around them was this throng of tourists, both males and females, caressing them softly with their eyes and capturing them in their memories and cameras as they stood unapologetically naked–emotionally, spiritually and physically.
About the exhibition:
Bangalore has hosted film festivals on themes related to lesbian, gay, bisexual and transgender (LGBT or Queer) communities since 2003. Although they were small events, since their transformation into The Bangalore Queer Film Festival (BQFF) in April 2009, held at the Alliance Francaise, the festivals have made Bangalore a destination for international Queer films. Haptic is a photograph exhibition held during the Film Festival.