Aaand it's done. Polka Cafe, who've made a mark with listicles around books (read here, here and here), have included this one in a listicle of interesting comic geeks that live in Bangalore. Not only that. This is what they say about Cult of Chaos: Her novel 'Cult Of Chaos' is about a female tantrist, that has some great tones of feminism and underlying political tones, masked well by humour and imagination.
(Hops up and down with sheer glee).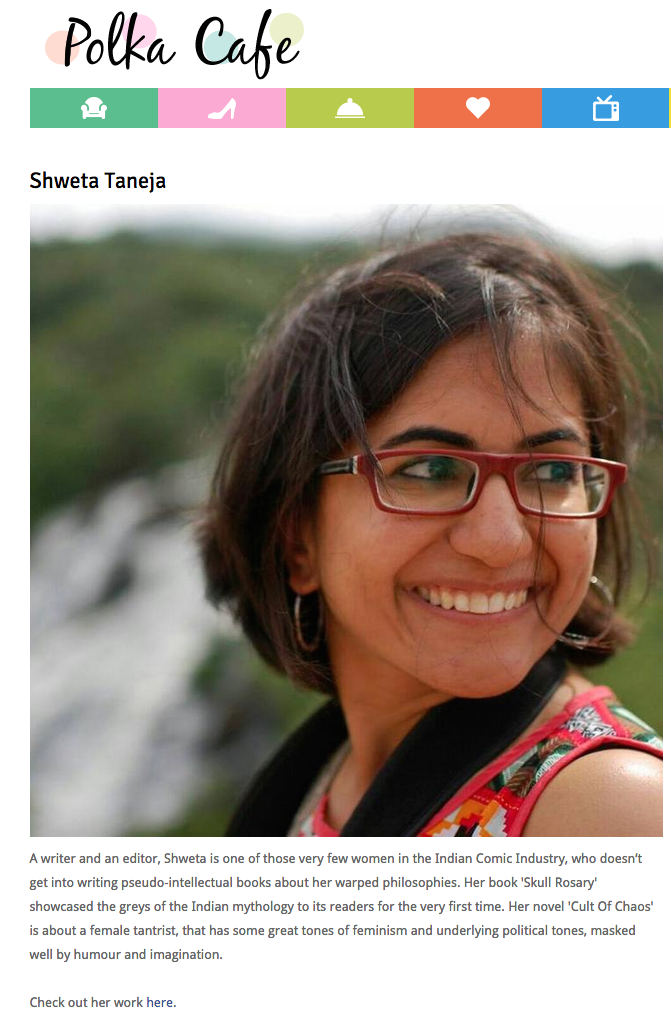 And they call me non-pseudo intellectual. Oh man! This also reminds me how I fought Thejesh, a dear friend and all round tech/geek-support and coolaid, who was the first one to call me a 'geek'.
'Of course I'm not! They're supposed to be like techie or something,' I had cried all those years ago. I bow down to your infinite wisdom, T 🙂 And here's a photo of us in a Comic Con in Bangalore, on my first book launch ever: Krishna Defender of Dharma (he's the one in black, extreme right).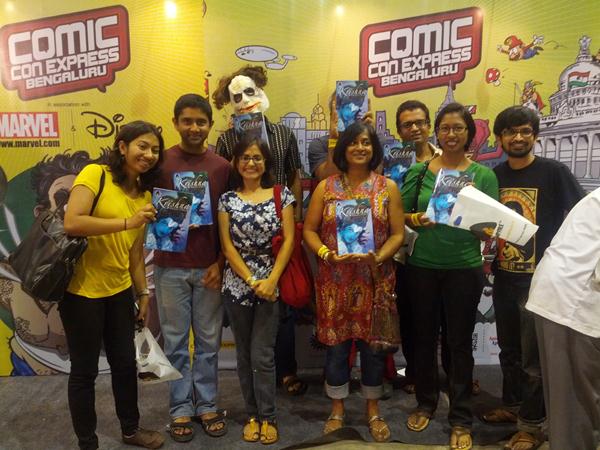 Ahh, memories. Like scattered stars they are. And yes, I am a geek. (Eek).