It's a paranormal adventure, full of romance, jealousy, gadgets and ghosts, set in the beautiful university of Manipal. And it has the craziest name you've heard of. Welcome to my latest title with Juggernaut Books. Tadaaa!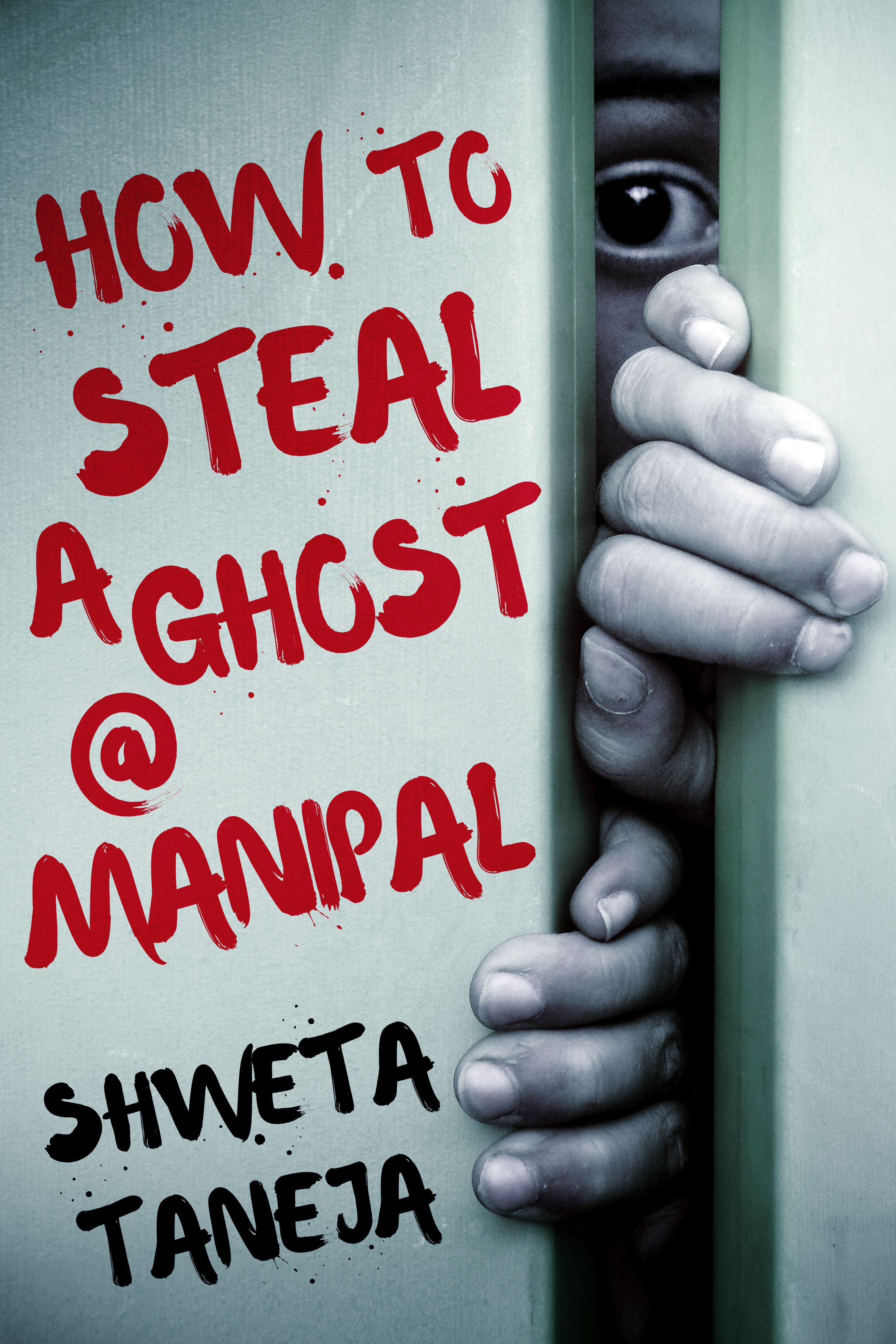 The only way Twinkle Kashyap can win Rohit Dandi's heart is by becoming the best paranormal investigator in Manipal and stealing a few ghost-catching tricks from retired professor Susanto Das. But when a string of mysterious murders complicates things, Twinkle is forced to dive deeper into the supernatural world than ever before. Can she solve the cases and get a happy ending?
Buy now: Juggernaut Books App
---
I'm so delighted to inform you of this special book. I wrote it squeezed between two parts of Anantya Tantrist series and almost shelved it.
Thanks to a lot of encouragement (Uthara, Suki, Saba, Ashwani, Indra, Kanishka, Anchal, I'm looking at all of you), I edited it again and again till it became what it is today. And I'm so glad to see it getting published. For the protagonist, Tinker, deserves it. She's a first year student in Mechtronics in Manipal University, full of hope for her future and love for a senior. It's her adventure with the dark side of Manipal that you're going to read. And how she stands up to the challenges she faces. I'm proud of the 17-year-old. For what she achieves. I would personally recommend this book for anyone above the age of 13. It's published with Juggernaut Books, which is a mobile ebook publisher, so the only way for now to read it is on your smartphone.
If for whatever reason you can't read it on the app, write to me and I'll send you a e-copy or a PDF. I would rather Twinkle's fantastical adventure is read by everyone who loves to read paranormal tales.
Buy now: Juggernaut Books App