Ditch your multiple handsets for a sleek, popular dual-SIM cellphone, but be wary of dubious build quality. By Shweta Taneja & Krish Raghav


Three years ago, Mumbai-based entrepreneur Anun Charan decided to separate the phone numbers he needs for work from his personal contacts. Since he hated carrying more than one phone at a time, he bought a phone that could support two SIM cards.
"At that time, the only choice I had was to buy a cheap Chinese handset," he says. Some months ago, when Nokia C2 was launched, Charan discarded his phone for the sturdy Nokia model. "Competitive network costs may be a factor while considering dual-SIM phones but the real plus is convenience. No two handsets, no two chargers and no two ringtones," he says.
Delhi-based entrepreneur Rajesh Makkarhad is a frequent flyer who has to travel to Europe and the US for work. For him, swapping SIMs constantly and keeping at least one small rectangle safe and secure in his wallet at all times was a cumbersome exercise. "Nothing sucks more than constantly changing SIM cards in every continent," he says. Samsung's announcement of the launch of its Star Duos line of dual-SIM phones last month came to his rescue.
"Dual-SIM phones have been the latent need of Indian consumers, which MNC brands could not recognize," says Gaurang Singh, senior editor, www.teleguru.in, a group of mobile experts who talk about the latest in the market.
The demand for dual-SIM phones is reflected in a study conducted by market intelligence and advisory firm IDC (International Data Corporation). India Quarterly Mobile Handsets Tracker, September 2010 says dual-SIM card slot phones have grown to touch as much as 38.5% of the total India mobile handset shipments, from less than 1% in the April-June 2009 quarter. Most of these phones, however, are offered at throwaway prices and are of dubious build quality.
"Dual-SIM phones also give customers an option to choose the best offer from service providers, which are coming in every month," says Varun Krish, founder and editor of www.fonearena. com, a website that reviews cellphones. According to Singh, more phones are going to be launched in this category. "There's a gap in the high end, smartphone category. There are just one or two phones up there, so there's place for much more variety," he says.
With new handsets being launched every month, and nearly 30 new mobile brands jostling for attention, here is a quick guide for those considering a dual-SIM phone.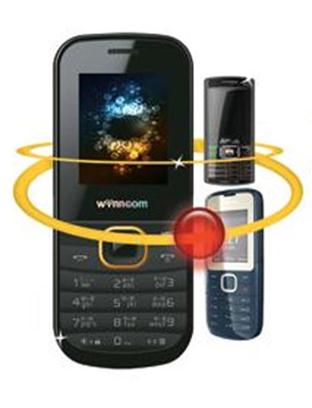 Wynncom Y23

A small, stylish phone, the Y23 is made for someone who doesn't have easy PC access. It comes with two SD card slots that support expandable memory up to 8 GB (4 GB + 4 GB). This makes it easier for the user to transfer data from one memory card to the other, without the need for another device. Other than this, it has the usual specs—FM, music, video player and camera, as well as practical features such as a torchlight and USB port.
Price: Rs. 1,600*
What we like: A great entry-level phone for this category.
Nokia C2

This is a long-awaited dual-SIM from Nokia with dual standby and a hot-swappable secondary SIM slot. This means the second SIM can be removed and inserted while the handset is still running. It's ideal for any Nokia loyalist looking for a functional phone high on usability.The phone comes loaded with Ovi Mail, a free email tool that can be synced to multiple email addresses, and Ovi Life, another tool that provides information on healthcare, agriculture, education and entertainment. The memory capacity can be expanded up to 32 GB using Micro SD cards.
Price:Rs. 2,500*
What we like: It's the usual Nokia—sturdy, reliable, durable, and with good after-sales service.
Aroma D110

Aroma is among the many new mobile brands offering basic value-for-money phones. At a throwaway price, the phone offers you a 2.4-inch 262K colour QVGA sharp display, a 1.3- megapixel camera, preloaded games, a multi-format music player and FM radio with recording. Add to that a video player, voice recorder and Facebook and MSN messenger applications and you have a nice, cheap substitute for a fully loaded feature phone. An expandable memory capacity of 2 GB takes care of all the additional things you would like to keep on the phone.
Price: Rs. 2,699*
What we like: Value for money and stylish to look at.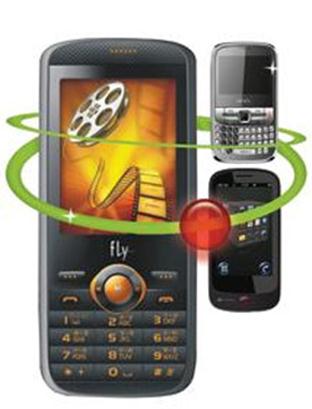 Fly MV135

It's a basic handset that is strong on the entertainment factor, with a 2-megapixel camera, FM recording and an eBook reader. It offers Nimbuzz, Opera Mini and Snaptu for social addicts, as well as a few Java games. It includes a few nifty features such as call recording and call blacklisting, useful for those who might receive a lot of unsolicited calls (i.e, everyone). You can connect it through USB and Bluetooth with other devices.
Price: Rs. 3,949*
What we like: Good music options, including scheduled recording from radio as well as an equalizer.
Micromax X550 Qube

A stylish 3D interface in its 3.2-inch, touch-screen display makes it quite unique, though it tends to lag quite a bit. Other than that it has the usual 2-megapixel camera, stereo FM radio, a multi-format music player and video player. It is preloaded with Opera Mini mobile browser and social networking applications such as Facebook, Nimbuzz and Snaptu.
Price: Rs. 4,800*
What we like: Fun interface with 8 hours of talktime and six days of standby time for people who forget to charge their phones.
MVL G81

With a local push-mail service offer, it's one of the basic business phones available in this category. This lightweight phone comes with a 2.4-inch colour display, a Qwerty keypad, a 3.2-megapixel camera, Quadband and FM radio with recording. The device offers Java, Bluetooth, with A2DP and EDGE connectivity. Its speed connectivity and Opera Mini, Nimbuzz and Snaptu apps make it a good choice for online addicts. You can store 2,000 phonebook contacts and 1,000 SMS entries. Featuring a mobile tracker, the device works well as a modem and allows PC sync support as well. Considered a common man's smartphone.
Price: Rs. 4,500*
What we like: Its generous, Internet-supported attributes and push-mail service offer.
Motorola EX128

Launched earlier this month, EX128 is a value-for-money touch-screen model with a 3.2-inch large WQVGA display and a screen resolution of 240×400 pixels. Entertainment-wise, the phone offers a 3-megapixel camera, a video player and quick access to Gmail/Facebook/MySpace/YouTube. It's good for music freaks as a huge library can be created in 32 GB expandable memory, the 3.5 mm jack gives you universal connectivity and long battery life ensures long hours of listening without interruption.
Price: Rs. 5,749*
What we like: A good balance between connectivity, entertainment and usability.
Karbonn K1212

This basic 3.2-inch touch screen is a nice overall package. The audio player features a CD-player-like interface, and plays all the standard formats. It even allows you to become DJ by pushing, pulling and rotating on on-screen disk. Entertaining, if purely decorative. You can also shake the phone to change songs and wallpapers and listen to stereo music wirelessly via a Bluetooth headset. Other than that, it comes with a 3-megapixel camera and quick access to social networking sites such as Facebook, Twitter, eMSN and eBuddy. There is also a built-in data/fax modem.
Price: Rs. 5,100*
What we like: It's sleek, value for money and fun to use, especially for music.
Samsung Star Duo B7722

There's no smartphone in the dual-SIM market, but the Samsung B7722 comes close. The phone offers a 3.2-inch, touch-screen display with support for 262K colours. It gives up to 12 hours of talktime and uses both the SIMs for a unique 3G + 2G (HSDPA + EDGE) dual standby to expand communication networks. EDGE allows for faster downloads and file transfers while the HSDPA network connection is used to conveniently update status, upload photos and send messages through social networking sites. The handset comes loaded with a 5-megapixel camera with Power LED flash, video-recording capabilities, social networking widgets, a FindMusic service to identify songs, Document viewer, Stereo FM radio and recording. It has 250 MB internal memory, expandable to 16 GB with an SD card.
Price: Rs. 12,300*
What we like: Best battery time of 12 hours talktime, with a smooth touch screen and faster Internet browsing. Plus, it supports nine Indian languages.
* Prices listed are approximate.
For complete story, click here.