ANANTYA TANTRIST MYSTERIES
---
FANTASY / THE MATSYA CURSE  
 'A remarkable tale.' – Anand Neelkanthan
Tantrik detective Anantya Tantrist is back, smart-ass comments, dark mantras and all. This time, it's a fight for her city and her mind with the most formidable enemy she had met till now, a black tantrik from Banaras – Bhairava.
Preorder: Amazon
---
FANTASY / CULT OF CHAOS  
'Anantya Tantrist is racy, rousing, rambunctious and rakshas-ful. Read immediately.' –  Samit Basu
An author with an impressive imagination and terrific storytelling skills' – Ashwin Sanghi
A heady cocktail of violence, tantrik magic, Delhi and darkness. Read more…
BUY: Amazon
 // Flipkart // Infibeam //  URead
---
 OTHER 
NOVELS
---
PARANORMAL / HOW TO STEAL A GHOST@MANIPAL  
A crazy university adventure, full of intrigue, first loves, jealousy, folklore, horror, action and B-grade humour. You'll love it.
The only way Twinkle Kashyap can win Rohit Dandi's heart is by becoming the best paranormal investigator in Manipal. Read more… 
BUY: Juggernaut App
---
MYSTERY / THE GHOST HUNTERS OF KURSEONG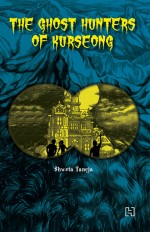 "A crisp, mysterious tale, the novel unravels a web of mystery, deceit, hoaxes and supernatural events." – Business Standard
"Packed with equal amounts of humour and adventure, Shweta Taneja's debut children's novel makes for an entertaining read." – Time Out Bengaluru. 
---
GRAPHIC NOVELS
---
MYTHOLOGY / THE SKULL ROSARY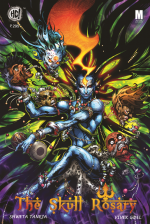 "The Skull Rosary shines light on Shiva's solutions to transgressions be it by a God or a human, explores taboo subjects and provides a perspective on the humane emotions experienced by a God" – The New Indian Express
Five terrible tales from Linga Purana. Nominated for The Best Writer and Best Cover awards in Comic Con India 2013. Read more…
BUY: Amazon
---

MYTHOLOGY / KRISHNA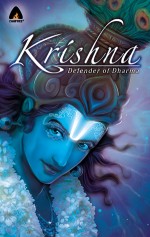 'Quick glimpses of one of the world's oldest and most dramatic stories, with at least hints of its religious and moral underpinnings.' – Kirkus Magazine
Now part of CBSE Must Read List for schools. Read more…